20:21 Vision: A synopsis by Bill Emmott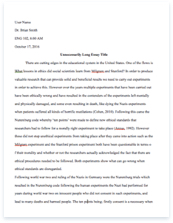 The whole doc is available only for registered users
A limited time offer! Get a custom sample essay written according to your requirements urgent 3h delivery guaranteed
Order Now
In his book "20:21 Vision", Bill Emmott sets forth a profound and thought provoking thesis as concerns the events occurring in our world today and what to expect for our future as a society and culture.  All of this is related to what he sees to be the significance of our previous century, the 1900's.  Summarizing all of the major changes this century brought forth, Emmott ties them together into a coherent package of theories that explain the nature of the contemporary world and projections as to what it will look like in the future.  What will be done here is an overview of his book, the theories and projections suggested by it and whether or not they are supported by other theorists as well as the author of this paper.
    In his book, Emmott presents a thesis that history can be a tool through which current and future events can be explained and predicted, to some extent.  He says that "our perspective is always a fairly short-term one (Emmott, 5)."  And, this sets the mood for the rest of the work.  Ultimately, what Emmott wishes the reader to be left with is a sense of understanding the reality of amnesia as to what is going on in our world.  If history is used as a means of viewing this state of affairs and the path that we are currently heading towards perhaps some clarity will be had and then, and only then, can some solutions be created and put forth.
    As to what Mr. Emmott's theory was concerning the sort of history the twentieth century brought forth and what it meant for subsequent eras can be characterized, in some form or another, as grim.  And yet, he felt optimistic about solutions to problems that were the cause of this dramatic period in history.  What is noted first by Emmott is that the twentieth century was one shaped by war; and this is a grim reality.  Furthermore, this may look as though it is no different than any other era on the surface, but major conflicts in the past century were unique and clearly distinct from those of other centuries.  Ultimately, wars fought in that century introduced the world to something it had never experienced before, a war (or wars) that involved all major countries in a 'world spanning' conflict (Emmott, 10).
    In light of a series of global conflicts, problems that had hitherto been isolated to various regions were exposed to the entire world.  This heightened the tension on a larger scale to where issues that were thousands of miles away affected everyone.  Of course, this has much to do with the global economy and other factors related to technological advancements in travel, telecommunications and media.
    Indeed, in reference to technological advancements, Emmott goes on to reference the success of totalitarian regimes and credits this success to these advances.  With the use of mass media and the ability to present information to more and more people, this method of misinformation helped to stymie the typical outcry against such ideas being forced on its citizens.  Even more, the twentieth-century proved to be a most extraordinary time for scientific discoveries that changed the lives of most peoples of the world.  In concert with these practical innovations some managed to exploit the more nefarious uses of these technologies.  And this opportunity existed in no other time than our previous century.
    Ultimately, wars and political structures shaped the world in such a way that Emmott found two questions that were pertinent to our world's future success.  One was "whether capitalism will survive, thrive and retain the current, unusual allegiance that it commands around the world (Emmott, 56)."  And the second question was "whether the United States of America will continue to keep the peace around the globe (Emmott, 56)."
 As to the first question, Emmott offers an insightful account of what constitutes the threat against the survival of capitalism in its current form.  Reminding the reader that many fascist and communistic regimes were birthed out of a suspicion and rejection of the 'unfairness' of capitalism, Emmott explains that such a view, although not in the same form as pre-WWII European sentiments, can be found in small quantities even today in our country.  Big businesses, the decline of unions and other ideological concerns are at odds with the current capitalist structure.
    As to the second question of our country's role in the world, this too is not as secure as some would like to think.  Emmott cites the resentment of the Chinese government against major powers such as the US that hampers our ability to 'police' many of the current conflicts.  But, this is just the beginning.  For one, global terrorism brings with it the "possibility that [future disorder] will involve weapons of mass destruction (Emmott, 144)."  And with European envy where some on the continent want collective strength and others do not, resulting in a split personality' (Emmott, 123), the world is indeed a rather unpredictable stew of events.
    What Emmott proposes in the end is that we engage a form of liberalism that recognizes its own inability to formalize into a collaborative solution; where only creative ideas and solutions can be produced.  For "liberalism should involve and awareness that science can not have all the answers, and that technological change will not inevitably make things better (Emmott)."
   IN reviews of his book, most give stellar opinions of Emmott's assessment and goals.  On one occasion, a reviewer, in response to Emmotts view on public education being the foundational tool for solving global problems, says "He's right. And he points to its public education system (through high school) as America's "biggest potential source of long-term weakness." A decade ago in "Preparing for the 21st Century," (Gaillard)."  And clearly many others offer similar praises of his work in general.
    Of course it is easy to offer such a solution, but this is assuming that there is not a breakdown over the practical and the theoretical.  Indeed, there is a distinction and some have pointed this out.  For instance, one reviewer pointed out that "It is a wide-ranging and speculative project, and Emmott occasionally floats off into a breezy punditry (Amazon)."  This is a problem that many may face when even approaching a solution to such serious issues as global management and historical interpretation.  Whether or not they have treated Emmott judiciously is another issue.  It suffices to say that most would find his thoughts to be most truthful, while even his opponents grant him an exceptional overview of the matter.
    But, in the end it is a fair assessment of the way in which things are going in the world.  It is the opinion of the author of this paper that Emmott has made some solid points on the subject.  Quite frankly, it is a sobering revelation of what is really the case.  The fact that America could very well be on the decline as concerns its role in the world and that capitalism has some serious enemies is not something that is easy to debunk.  It is almost like the book A Christmas Carol, where the ghost of Christmas yet to come offers a vision into the things that may be, not the things that must be, or will be.  Perhaps Emmott is offering the world a wake up call to alter the path that we are on, or at least realize that our future could be as grim as Emmott suggests.
    In the end, "20:21 Vision" is a book that probes the heart of the contemporary world, and like a tarot reader, examines the cards that have been dealt to modern man.  I would say that perhaps Emmott's thoughts on the matter are more ambitious than what the subject warrants, nevertheless, he offers a wide reaching thesis on the current state of affairs and the projected status of our world.  If he is right, then the prognosis is not as grim as we may think; keeping in mind the work that our society must do to steer us on the right path.
Works Cited
Amazon.  20:21 Vision: Editorial Reviews.  Amazon.com  http://www.amazon.com/exec/obidos/tg/detail/-/0374279659/ref=pm_dp_ln_b_6/104-0723459-1710334?v=glance&s=books&vi=reviews.
Emmott, Bill.  20:21 Vision.  Farrar, Straus and Giroux.  New York, NY.  2003.
Gaillard, Lee.  Globalization may save us after all
Economist editor has rosy view of the future despite problems.  SF Gate.  San Francisco Chronicle.  http://sfgate.com/cgi-bin/article.cgi?f=/chronicle/archive/2003/03/02/RV63029.DTL
Related Topics