1400 European Exploration and Expansion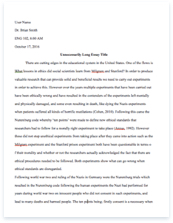 The whole doc is available only for registered users
A limited time offer! Get a custom sample essay written according to your requirements urgent 3h delivery guaranteed
Order Now
In the early 1400's Europe began to expand. This meant that private investors and other governments had to help finance them. This was to create a larger market. The country of Portugal's need of natural resources became the first reason for European exploration. They were the first country to send out voyagers to the new waters in search of new lands. Portugal did not have sufficient lands to grow crops and was one of the poorer countries in Europe so they became one of the first to set out on explorations.
One major factor in Europe's success was their ships. They built their newer ships smaller and faster. This made trade more efficient. At this time many Europeans had misconceptions of the world outside the Mediterranean. They sent out voyagers in this manner like Christopher Columbus. He ended up finding America in search of a country on the opposite side of the world. One of the biggest leaders in European exploration was Columbus's country of Spain. They went westward across the vast Atlantic ocean.
Eventually the founding of America came at the hand of European exploration. This led to the colonizing of the western world. After all the wars and the treaties America was eventually born. So one could say America owes its creation to the expansion of Europe way back in the 1400's. Before the founding of America, the countries in Europe were not the same as they would become after America was founded. The country of England became engaged in war with the new colonies of the new world. They demanded to be free from the rule that England had on them so they could start their own country. So England went to war.
Also there was immigration out of Europe to the west or the new world. Many different Europeans left their homes and sought out America in hopes of a better life. They not have always found a better life yet the fact remains that the European countries lost citizens due to immigration and there for was greatly effected by the discovering of America. To this day Americans are made up of a lot of different European back rounds. These family lines could even be tied back to the early Europeans explorers of the 1400's. The same Europeans that were expanding by great exploration and discoveries such as the north American continent.
Related Topics