Why Do Some People Become Carers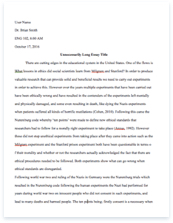 The whole doc is available only for registered users
Pages: 6
Word count: 1338
Category: Wife
A limited time offer! Get a custom sample essay written according to your requirements urgent 3h delivery guaranteed
Order Now
Why do some people become carers? Discuss this question, identifying at least two factors which influence who takes on a caring role.
Some people voluntarily devote a large part of their lives looking after others who need help because of an illness, frailty or disability. Research studies show that it is estimated that there are 5.7 million carers in Great Britain (unit 3, p. 141). Duty, obligation, societal and cultural influences or unexpected events are all motivators why some people become carers. In this essay I will explore how these issues thrust some people into a caring role and why two important factors, age and gender affect the chances of becoming a carer.
Meanings of care fall in different categories such as informal care or paid in care (also known as formal care. An informal carer takes on the responsibility of looking after someone, unpaid, who needs assistance with activities of daily living. Helping out with activities of daily living can be complex and demanding, it can involve helping out with practical tasks such as shopping or assisting with bathing which is more personal and intimate. In the care of people, a hierarchy of expectations plays a major influence who and why someone becomes a carer. In a marital or cohabiting relationship the spouse or partner take on this task followed by a daughter, then other close relatives or friends (Mike George 2001) unable to find this reference. Research studies show that four out of five carers belong to the same family (Peter Sharkey 2000, p. 29 p29 where?)
Financial status, societal attitudes, obligations and haunting of past historical factors are issues that thrust women into the caring rolee. The pPost war traditional image of women as fulfilling the role of wife and mother whilst the men as the breadwinner still persist in many pockets of today's society. As a man's wage is more likely to be higher than a woman's, inevitably it increases the chances for women to be the carers (unit3 p122) good point and nice link back to the coursework. Statistics from the 2001 Census show that women are more likely to become carers than men (unit 3, p. 105) although other conflicting research studies reveal that men also play an active role in caring which will be explored later in this essay .
Cultural attitude is another contributing factor that influences women's expectations to take on a caring role in the family. Traditionally in South Asian families, the daughter-in-law takes on the responsibility of looking after her in-laws (unit 3, p. 120). In the Muslim culture, intimate care is provided by the women for women in order to abide by religious practices and maintain modesty (unit 3, p. 121). Some good points here.
In British Society this attitude towards intimate care also prevails although for other reasons as well. Taboos about incest still persist with regards to intimacy and touching when caring for a blood relative. This thinking puts added pressure on women by obligating them to be the carers. Clare Ungerson states that men are less likely to perform intimate tasks such as caring for incontinence (unit 3, p. 120). Good points
It is becoming more common amongst couples where the man provides personal care for his spouse or partner. Research studies show that by the end of the 1990s there were as many men carers as women (Hirst, M and Hutton S. 2000). Statistics also reveal that men over the age of 65 are more likely than women to become carers (National Statistics 2001).
I believe there might be more men carers that figures reveal. As care is stereotypically seen as a women's role, men are reluctant to admit that they perform caring duties. Such as the quote by a husband of a young wife with multiple sclerosis suggest ' I don't mind doing that at all but there are people that think, you know, they come out with remarks like 'You'll make somebody a good wife' (unit 3, p.131).good point Stigma attached with care such as loss of status and financial hardship might add pressure to men to identify themselves as carers, when historically, men were seen as the main breadwinners.
The fact that people are living longer can take its toll on family members who care for them. There is a definite trend of a growing elderly population, some who might be dependent on care and some who will be the care providers. Government research projects show that over the next twenty years there will be a 40 per cent rise in the number of people aged 65 and over and the number of people aged over 85 will increase by 65 per cent. It is also estimated that as people are living longer they may spend their end years in poor health or with a disability (Julien Forder 2006).okay – need to develop this point more to show "why" this is relevant to why people become carers Old age combined with frailty and disability put heavy demands on carers most especially if they are elderly themselves. In some cases elderly parents maintain their caring responsibilities for their children if they are disabled or have a mental illness.
Although they are now pensioners, Les and his wife still look after their son who suffers from schizophrenia (Audio 1) not quite sure how you are using the age factor as a reason for "why" some people become carers – Les and his wife are caring for their son because they are relatives – is age the main factor? Not many people opt out for residential care and elderly people rely on their partners or family to look after them to remain in their own homes (unit 3, p. 139). The Wanless report informs us that the number of older disabled people is increasing almost 10 percent faster than those without one (one what?)(Julian Forder 2007).
Conclusion
Informal carers often carry a substantial amount of caring tasks on a regular basis. At some stage of our life we have been recipients of care or providers of care, it is an activity that most of us are expected to do in our lives. Sevenhuijsen argues that caring activities, giving and receiving should be shared equally in society (unit 1, p. 24). Stereotyping care as a woman's role distorts the true picture of the number of men who admit they are carers. Although Government initiatives such as ' The National Strategy for Carers' offers support for carers and emphasises the importance and value of care, there is still evidence that not enough financial and support aid is being invested in it. As carers and dependants become older so does their chance of suffering financial hardship increase. Care should be part of our identity and viewed as a positive trait, it is a responsible role that society requires. 'What carers do should be properly recognised, and properly supported-and the government should play its part. Carers should take pride in what they do. And in turn, we should take pride in carers' (Tony Blair) Some good points but loses a little bit of focus on the main question which is why do some people become carers.
References:
Hirst, M and Hutton S. (2001) Informal care over time, Social Policy Research Unit, The University of York (online)
Julien Forder (2007) The Pressure's On, Community Care, p. 30, Surrey
Mike George (2001) It could be you, a report on the chances of becoming a carer, Carers UK (online) please make sure you add the website address
Open University (2005) K202 Care Welfare and Community, Unit 1, Meanings, Themes and Values, Milton Keynes, The Open University
Open University (2005) K202 Care Welfare and Community, Unit 3, Caring Relationships, Milton Keynes, The Open University
Peter Sharkey (2000) The Essentials of Community Care, p 29, Basingstoke, Palgrave Publications Ltd.
Tony Blair, Report of the Consultation Conference on a national Strategy for Carers Accessed online 09/03/07
Related Topics