What Is the Definition of Order Processing Systems?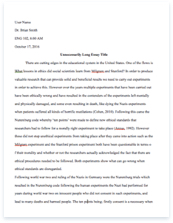 The whole doc is available only for registered users
Pages: 9
Word count: 2122
Category: Customer
A limited time offer! Get a custom sample essay written according to your requirements urgent 3h delivery guaranteed
Order Now
Order processing systems, in one form or another, have been a part of doing business for ages, and have developed alongside technology to provide powerful means of capturing, tracking and shipping customers' orders. Advanced order processing systems can span multiple continents to track and facilitate international orders, shipments and returns for a wide range of product lines and consumer segments.
Definition
An order processing system captures order data from customer service employees or from customers directly, stores the data in a central database and sends order information to the accounting and shipping departments, if applicable. Order processing systems provide tracking data on orders and inventory for every step of the way.
Significance
Customer satisfaction is key to long-term success in business, and fulfilling customer orders reliably and accurately is key to customer satisfaction. Order processing systems help ensure that all of your customers' orders are filled on time, since automated systems can reduce errors in order processing. This can enhance the customer experience and maximize your company's profitability.
Types
Traditional order processing systems are fully manual, utilizing hand-written notes with manual filing systems and reminders. In a one-person shoe repair company, for example, the proprietor may write orders by hand, in person, on an order log sheet. He may take the sheet home with him to make the orders, then bring it back to the shop with the completed order to keep track of who the customer was. Modern order processing systems are largely technological in nature. A designer hat boutique with outlets in multiple countries, for example, is likely to accept orders online, where they are captured by a specialized order processing software package and sent automatically to a third-party manufacturer in another country. The manufacturer may then attach the order sheet to the product when shipping it to the hat shop or it may ship the hat directly to the customer using shipping information from the system.
Advantages
Having a solid order processing system in place creates a win-win situation for businesses and their customers. Customers experience more reliable deliveries and accurate order fulfillment. Businesses can maximize their profitability by not misplacing or misreading orders, not to mention the long-term revenue boost that comes from consistently satisfying customers.
Disadvantages
Highly technological order processing systems can be costly to implement and maintain, possibly requiring additional information technology personnel to ensure that the system functions smoothly at all times. Technological solutions are generally hands-off in nature, since a large number of processes occur in the background of software programs, requiring no input from employees. Because of this, however, it can be much more difficult to track down problems in technology-driven systems than with simpler, manual systems where an employee can personally recall each step in the process.
Considerations
Order processing systems can utilize both the new and old processes, mixing traditional manual methods with technological solutions. A wholesaler, for example, may have salespeople who manually write down order information, then enter the information into a computer software package that automatically forwards the information to the packing and shipping departments.
http://smallbusiness.chron.com/definition-order-processing-systems-3197.html
Define "Purchase Order System"
By Monica Link, eHow Contributor
A purchase order is a system recorded on paper or electronically where a supplier provides a product to a company in the quantity, size, style or color that it needs. A purchase order is based on the sales volume or orders a company receives from its customers' purchases. For example, if a furniture store needs four lamps for four customers who wish to buy the item, then the supplier will send four lamps.
History
Purchase orders were created to save time and money between the manufacturer and the supplier. The process uses sales projections and actual orders to determine how much of an item is needed. This process can prevent a manufacturer from making too much for the supplier. It also prevents a supplier from sending too few quantities to a merchant. A lack of quantity can affect business if consumers are constantly being turned away because an item is out of stock. Types
A purchase order is used to sell different types of merchandise. It is useful with large sizes of inventory that are difficult to keep. This type of ordering system is commonly used in retail furniture stores. The furniture store usually keeps a floor sample on hand for customers to inspect the look, feel and comfort of the merchandise. The furniture is stored in a warehouse by the supplier. The supplier provides the furniture in the store and either ship the merchandise to the furniture store's warehouse or ship it directly from the factory to the customer's home. Function
A purchase order happens after the sale is made. The customer is sold the merchandise and given an expected time of arrival (ETA) based on the average processing time from the warehouse to the destination. The warehouse then receives an order for a quantity to ship. This can range from a single item to dozens. Many retailers will sell multiple qualities of an item before sending a new purchase order. In some cases, the customer is contacted when the item is available for delivery, installation or pick-up. Benefits
A purchase order has benefits for the retailer, supplier and customer. The customer is able to get brand-new merchandise that has not been removed from its original packaging. This means that the item is in mint condition when the customer receives it. The benefit for the manufacturer is lower cost, space saving and a lessening of customer complaints and returns, provided the factory handles the item with care. This type of ordering system is helpful to the supplier and its staff. If too many or too few quantities are made, a supplier could overwork its employees and lose efficiency. Significance
The use of purchase orders has been an asset to many retail industries. From automotive and furniture to large electronics, using a purchase order can allow manufacturers to get an item to a customer in a quick and efficient manner. It makes a product available in a reasonable amount of time so that many people can enjoy the product, and the retailers can continue to make money. Purchase orders are also a good means of operation when special editions of an item are made. They can be ordered, created, shipped and sold until the sales demand is met.
http://www.ehow.com/about_6599621_define-_purchase-order-system_.html
Pull Order System
Inventory replenishment arrangement in which each department, subsidiary, or warehouse manages its own stock and places own orders according to its requirements. See also push ordering system.
http://www.businessdictionary.com/definition/pull-ordering-system.html
Related Literature
Cadence Order Management provides multiple ways to capture and process orders including electronic orders (EDI), Web Order-entry, Call-Center Software, EDI, and interface to ERP and other business systems. Based on Web Services, this sophisticated order manager builds customer-specific electronic catalogs from SKUs in the warehouse inventory system. Manage orders from all sources with software that connects the customer to the warehouse. The Cadence Order Management System (OMS) eliminates the need for a separate host system for order entry and order management. We've built the whole process directly into the Cadence Warehouse Management System (WMS) via Cadence Order Management software by using the same database that runs the warehouse. That means product information is precisely matched between order entry, the web, and warehouse inventory in real time. This consistency makes Cadence OMS significantly more accurate than a system that relies on an interface between separate systems. Superior Order Management
Cadence order management software organizes electronic product catalogs of warehouse inventory which are specific to each client and customer who needs to order products. Catalog and order entry are rules-based to establish unique relationships for individuals and groups of customers. Take control of the order management process with Cadence. Cadence OMS allows you to process credit card orders, calculate sales tax, and manage back-orders, customer allocations and many more call-center and web-order entry requirements. * Capture and enter orders directly into the warehouse. With Cadence OMS, sales and customer service representatives know immediately whether products are available, from local, remote and virtual warehouses.
It also delivers customer information to Cadence warehouse and transportation systems, helping you achieve and maintain superior levels of service. * Multiple sources, one format. Cadence Order Management not only accepts orders from multiple sources. It also puts them into a consistent format for processing in the warehouse. * Integrate customer specific rules without programming. Cadence Rules Manager allows for the creation and execution of specific business rules into Cadence OMS without the need for programming. These rules can be used to control sourcing, item control, carrier and other information. * Phone/fax orders/call center. Give customer service reps real-time information about every order for every customer – as well as all account information, inventory availability, ship-to/bill-to, price and product information via account specific catalogs. * EDI messaging and order receiving.
* Batch/real-time system interface, XML, Flat-file, .Net, and other system interface formats are available.
http://www.cadretech.com/cadence-order-management/
Order Management System
Unlock your potential with our OMS.
Our built-in Order Management System (OMS) automates the capture, processing, and fulfillment of eCommerce orders. The OMS accepts orders from multiple channels including eStores, Call centers, IVR systems, Shopping Sites, and more. The robustness of our OMS enables online retailers to reliably process tens of thousands of orders per day across multiple warehouses or distribution centers. Multi-Channel Order Management
The OrderDynamics eCommerce solution integrates all frontend or website experience features with your backend eCommerce operations environment. The OMS system is activated the moment a Shopper is ready to checkout, performing real-time validation on addresses against international address verification systems. Once passed, OrderDynamics secures funds using pre-authorization rules and protects against fraud using optional AVS and CVV2 systems. Orders are then entered in to a queue waiting for automated or manual billing and printing. Orders are downloaded anytime to a warehouse computer which integrates into major shipping companies and fulfillment houses. Orders are grouped by shipping type or warehouse location to enhance pick-pack-and-ship efficiency. OrderDynamics also handles the printing of packing slips and waybills and automatically updates tracking information allowing Shoppers to track the delivery of their purchase. Handle More Orders
OrderDynamics has built-in workflows and automation that helps you scale your order volumes without adding additional resources. Orders can be entered through the website, backend call center interface, telephone IVR, or batched in from third party sources. Back orders are automatically handled and queued for arrival of on-hand inventory. Fulfillment staff can process thousands of orders per day efficiently using warehouse logistic rules such as shipping groups and warehouse picking location. Failed orders are drastically reduced with the OrderDynamics OMS through multiple real-time address verification lookups ensuring only valid address information is transmitted to the shipment carrier. Failed orders automatically generate a Case (ticket) to be followed-up with proactively using the Case Management Tool which is included in the platform. Since the OrderDynamics Order Management System is part of the on-demand eCommerce platform, all order information is automatically linked to your customers, products, and statistics. Order Management Includes:
* In-Process U.S., Canada, Mexico Address Verification w/auto correction
* Frontend MOD10 Checks
* Asynchronous and redundant order processing
* Resilient order capture (ability to receive orders even if payment gateways are unavailable)
* Detailed error messages for all major gateways
* Ability resubmit order declined cards/new cards or failed gateway attempts
* Authorization and Capture methodology
* Ability to hold orders for fraud prior to Authorization Attempt, or After Authorized
* Orders can be changed by CSR in Authorized (void Auth, Re-Auth automatically)
* Modify cart, shipping/billing, payment method, shipping method, promo codes
* Business tasks available to CSR are based on Order Status * Order Controls: Hold/Resume, Credit, Debit, Return, Mark Returned, Charge Back, Cancel, Split * Orders Controls: Download as PDF, Duplicate order
* Order Information: Customer Information, Products, Comments, Additional Email Notification
* Order Information: Payment, Customer PO, Origin IP,
* Order Information: Line-item discounts and taxes
* Additional Order Information: Triggered Fraud Rules. Triggered Promotions
* Multiple payments and shipments
* Packing slips linked to order
* Complete History and Audit trail on Order (gateway transactions, states, accounting entries)
* 1-Step Bill & Print and Manual Bill & Print for Order processing
* Automated tracking number linked to order via fulfillment integration EndPoint
* Internal Order Notes
* Returned Orders tracking & RMA # assignment
* Return Order Screen, control over payment credit to gateway or credit memo
* Offline Payment Processing Module
* Order Maintenance screen to query orders by status, site, date, and more
* Order Maintenance screen allows batch processing of selection
* Maintenance of Autoship Continuity orders
* U.S. & Canada Zip/Postal Code Lookups
* Real-time Customer status e-mail notifications and automated re-order reminder e-mails
* Up to real-time synchronization with POS and ERP environments (two way) http://www.orderdynamics.com/eCommerce-Order-Management-System.aspx
Related Topics