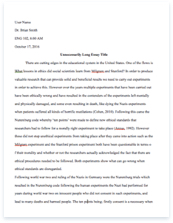 The whole doc is available only for registered users
A limited time offer! Get a custom sample essay written according to your requirements urgent 3h delivery guaranteed
Order Now
In marketing, the promotional mix describes a blend of promotional variables chosen by marketers to help a firm reach its goals. It has been identified as a subset of the marketing mix. It is the coordination of marketing activities which includes publicity, sales promotion, advertising, direct marketing and personal selling. It is a coordination of activities that you will perform to directly interact with your customers. For example giving sales presentations helps you to interact with the customer one on one to answer their questions and demonstrate your product.
The above figure gives a represents of how promotional mix is a subset of marketing mix. Various methods followed under Promotional Mix:
Public Relations
Advertising
Sales Promotions
Personal Selling
Direct Marketing
Public Relations:
Public relations or publicity is information about a firm's products and services carried by a third party in an indirect way. This includes free publicity as well as paid efforts to stimulate discussion and interest. It can be accomplished by planting a significant news story indirectly in the media, or presenting it favorably through press releases or corporate anniversary parties. Examples include newspaper and magazine articles, TVs and radio presentations, charitable contributions, speeches, issue advertising, seminars. Advertising
Advertising is the paid presentation and promotion of ideas, goods, or services by an identified sponsor in a mass medium. Examples include print ads, radio, television, billboard, direct mail, brochures and catalogs, signs, in-store displays, posters, mobile apps, motion pictures, web pages, banner ads, emails. Sales Promotions
Sales Promotion is the media and non-media marketing communications used for a pre-determined limited time to increase consumer demand, stimulate market demand or improve product availability. Examples include coupons, sweepstakes, contests, product samples, rebates, tie-ins, self-liquidating premiums, trade shows, trade-ins, and exhibitions. Personal Selling
Personal selling is the process of helping and persuading one or more prospects to purchase a good or service or to act on any idea through the use of an oral presentation, often in a face-to-face manner or by telephone. Examples include sales presentations, sales meetings, sales training and incentive programs for intermediary salespeople, samples, and telemarketing. Direct Marketing
Direct Marketing is a channel-agnostic form of advertising that allows businesses and nonprofits to communicate directly to the customer, with methods such as mobile messaging, email, interactive consumer websites, online display ads, fliers, catalog distribution, promotional letters, and outdoor advertising.
Case Study
Objective:
The present study is focused on the Promotional mix strategy adopted at Big Bazaar in marketing its product and how this is responsible to attract consumers.
Introduction on Organization:
BIG BAZAAR is a name renowned in Retail. It is the fastest growing and most successful Retail chain in India. It is also the first retail chain to be started in India and is the largest until now. It is now a brand image in private retail sector. The idea of big bazaar came to CEO Kishore Biyani from a 25 years old store "Saravana" which was owned by a family and worked on the philosophy of "low margin high turnover".
Following its slogan of "isse sasta or achha kahin nahi"(Meaning cannot find cheaper and better than this anywhere) it provides the consumer with the best of the materials at a rate less than rest of the market. Big bazaar is the subsidiary of Future Group, Pantaloons Retail India ltd. Future group is has various brands like Pantaloons, F123, Copper Chimney, Etam, Staples, One Mobile, Urbana, Brand Factory, Loot Mart, Home Town and Central. Big bazaar covers all parts of India including the metro cities Kolkata, Delhi, Chennai, and Mumbai. Big bazaar started with its first store in Kolkata, west Bengal in 2001 and now owns more than 100 stores all over India making itself the fastest growing retail chain in India and leaving all its competitors behind.
Why Big Bazaar?
Indian retail sector is witnessing one of the most hectic Marketing activities of all times. Companies are fighting to win the hearts of customer. There is always a 'first mover advantage' in an upcoming sector. This advantage goes to "BIG BAZAAR" in India. It has brought about many changes in the buying behavior of people as Big Bazaar provides all items in one roof at low rates. The consumer's preferences are changing & they are moving from shops stores to Modern Retail outlet. It's the main challenge to the Modern retail outlets to attract the customers towards them from that of competitors. To attract more customers companies have to carry out the promotional activities in unique way. BIG BAZAAR has maintained that uniqueness & has succeeded in attracting customers. The promotional activity of the company, which says "isse sasta or achha kahin nahi" has made its place in minds of customer. As the competition is becoming stiff in the market the activities conducted by the company are unique, that have brought fruitful result to the company. Among them sales Promotions is one of the leading activity or unique among all other activities & has high influence on the customer walk-in. This has indeed contributed in sustained highest number of transaction.
How Promotional Mix plays an Important Role at Big Bazaar?
Big Bazaar has huge promotion budgets. The biggest idea behind all advertisements is to make people do bulk shopping. The most important promotional strategies of big bazaar is advertisement which promotes the brand and creates awareness towards people. It is not targeted at promoting each store but only creates an image of Big Bazaar as low-cost shopping option. The store has advertised through TV, road shows and also started reality show-typed promotional campaign "The Big Bazaar Challenge." Promotions like "Sabse Sasta Din"(Cheapest Day) are a very successful strategy to get good results. In this products across categories such as furniture, electronics, utensils, apparels and food products at the lowest possible prices, coupled with attractive promotional schemes. Buy 2 Get 1 Free types of promotions are very common. Original prices are cut down and new prices are shown, of which customer takes quick notice. There are loyalty schemes which reward regular clients.
Some of the Promotional Mix adopted to attract consumers.
The various promotion schemes used at Big Bazaar include:
"Saal ke sabse saste 3 din"
Hafte ka sabse sasta din "Wednesday bazaar"
Exchange Offers "Junk swap offer"
Future card(3% discount)
Shakti card
Advertisement (print ad, TV ad, radio)
Brand endorsement by M.S Dhoni and Asin
Big Bazaar has come up with 3 catchy lines written on hoardings taking on biggies like Westside, Shoppers stop and Lifestyle. They are: "Keep West- aSide. Make a smart choice!"
"Shoppers! Stop. Make a smart choice!"
"Change your Lifestyle. Make a smart choice!"
Categorization of Promotions Adopted at Big Bazaar:
Below The Line Promotion:
Coupon Discount
More of the products at normal price
Gifts with purchase
Competitions & Prizes
Money Back offers & Exchange Offers
Special Occasions.
Above The Line Promotions:
Giving Advertisements in newspapers, TVs, Internet.
Partners with Bigflix, Big FM 92.7
Some Examples of Promotional Strategies followed at Big Bazaar: The Main idea behind every promotion is to make a big purchase. The departmental store chain Big Bazaar has launched a commercial sometime back to promote "Junk Swap Offer". The commercial portrays how customers can exchange any old and broken items (junk) and get new products at a discounted price from Big Bazaar. Customer can get the amazing prices for junk. The month of January and February is generally a low-key affair in terms of customer footfalls and revenue generation. Innovative, out of the box promotions is one of the effective ways to draw customer attention and shore up the revenue. Historically Exchange schemes have been used to induce better sales; it also has a strong appeal with the Indian mindset of getting value even for their junk, states an official release from Big Bazaar The following promotions are as follows:
Junk Swap Offer
Some other promotions which take place are as "Sabse Sate 3 Din" & "Wednesday Bazaar". The promotions are as follows :
Sabse Saste 3 Din
"Hafte ka sabse sata din" – Wednesday Bazaar
Analysis of the Promotion Mix adopted at Big Bazaar:
Strength
Big Bazaar always offers new schemes of low prices and gives discounts in products like Big Bazaar offers the "sabse saste 3 din" ( the cheapest 3 days) in which it offers the lowest of prices than other days. Maximum number of varieties: People prefer those places where they can get the maximum products they need and Big Bazaar provides vast range of products under one roof helping in attracting customer and their family to shop together and enjoy the experience. High brand equity: Big Bazaar has created high brand equity through its promotions and marketing it has created a different image for its products as the cheap and best. Largest chain of retail marketing in India: Big Bazaar is the first retail chain to be started in India and is the largest and successful until now. Facilities like online booking and delivery of goods: It is not just a chain of retail shopping but also provides online shopping facility to the consumers.
Weakness
Perception of low price low quality: Generally people think that if any product has low price then the quality of the product will be low as they think quality comes with price. Overcrowded: During offers, promotions and even on weekends the place is overcrowded with people and sometime even there is the situation of closing the store due to it.
Conclusion:
As we know Big Bazaar is one of the trusted retail outlets in the Indian market. And have sustained attracting it consumer by providing them with various attractive promotional offers. Hence, their main objective and focus should be more on innovative ideas of how to improve the existing promotional mix. They can look forward in developing new and more attractive promotions strategies to endorse more consumers. These can be as follows:
Keep offers in regular intervals so that there should not be a long term gap, because offer is the most influencing factor which is responsible for customer purchase decision. They should start emphasizing more on internet/mobile shopping along with the formal retail shopping because a large population of the country likes to shop online in order to save time.
Related Topics