Website Review and Summary Tremise Lane-Jackson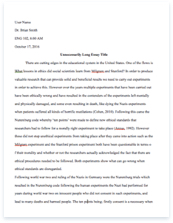 The whole doc is available only for registered users
A limited time offer! Get a custom sample essay written according to your requirements urgent 3h delivery guaranteed
Order Now
In review article of self-management education in asthma and COPD known as chronic obstructive pulmonary disease. A professor of respiratory medicine and educator provide research on 5 European countries ask individuals how many times they visits their general practitioner for review of asthma or COPD. In the discussions 83% of the patients were reported to see their general practitioner that left the patients who has asthma or copd on their own for forty-nine minutes. In the article, Professor Martyn R. Partridge feels that self-management is supportive to asthma and COPD patients with the education to have knowledge to take care of them while sitting in waiting rooms. Therefore, a patient with asthma and chronic obstructive pulmonary disease (COPD) has several limitation of the airflow that leads to inflammation. A patient with bronchial asthma suffer with allergic that develops in childhood, it a physiologically considered by reversible airflow obstruction known as (ROAD).
In other words asthma is a condition that the airway of the lungs become narrow or blocked. In some patients that has COPD it cause by tobacco smoke, later in life patients considered by moderately reversible airflow limitation that result to lung function and can lead to premature death. These two diseases are described by the physiological and anatomic extremes of COPD and asthma that makes them distinct disease. Many aging individuals has path biological and symptomatic that reevaluation the concept of COPD and asthma being a separate disease. However, asthma and COPD both are chronic inflammatory lung disease. In both diseases are connected with having structural at large and small levels. This result to overlaps considered in both asthma and COPD. In a recent research 17% to 19% individual with obstructive airway diseases has more than one disease overlap.
In the aging population the clinical confirmed that asthma and COPD are important. In, 2010 the Center for Disease Control and Prevention (CDC) provided information to educated the process regarding chronic obstructive pulmonary disease prevention. This identify to all workgroups that represents the public health gaps on how chronic obstructive pulmonary disease is an important public health issue. Therefore, millions of individuals has been diagnose with COPD, some individuals has been undiagnosed however, individuals that has any type of lung disease or difficult breathing? Years ago men had the higher rate in COPD now it is an increase in women. Website is available on all three levels of government- local, state and national; therefore, survey and statistical website are found in the national databases.
The local website described information that was more clarification, rather than enforcement of the rule regulations. Therefore, state combined educations with enlightenment they provide the statistic with educate. It allows them to give different insights within the diseases. The National website follows the most realistic approach. The Center for Disease Control and Prevention and the Department of Labor provided facts, statistics and all types' research in black and white data that COPD is growing problem. And Asthma has decrease. It does not matter what levels the goals of safety is the top priority. But the approaches is much different.
Reference
http://www.lungusa.org/finding-cures/our-research/trend-reports/copd-trend-report.pdf. http://www.cdc.gov/copd/.
http://www.ncbi.nlm.nih.gov/pmc/articles/PMC2946698
http://www.nhlbi.nih.gov/health/public/lung/copd/index.htm. Partridge MR. Self-Management Education in Asthma and COPD: What does it involve And does it work? J Postgrad Med Inst 2012; 26(1):07-12.
Related Topics