Vincor and the new World of wine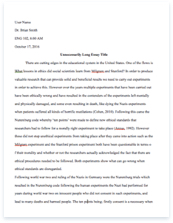 The whole doc is available only for registered users
A limited time offer! Get a custom sample essay written according to your requirements urgent 3h delivery guaranteed
Order Now
Case possible acquisition of Goundrey Wines, Australia as part of the strategic internationalization plan developed in 2000 felt. They had to look beyond region to be a major competitor biggest wine company in Canada, 4th largest in North America. First time they try to be international, first experience.
Global Wine Industry
new world: U.S., Australia, Chile, Argentina
old world: France, Italy, Spain
Australia leader of new world wine exporting
Top 10 wine exporters accounted for 90% of total exporting
France
world leader in wine production and 2nd in exporting.
Italy
old and established industry like France;
relied on appellation to control quality like France;
2nd in wine production, leader in exporting.
Australia
good quality wine, costs low;
since the 1860's industry was born, mature;
6th for production, 4th in exporting (5.5% market share in exporting).
Chile
developed 1979 (new);
10th largest producer, has 4.5% market share in exporting (ranked 5th).
Argentina
low quality wine, but long history;
5th highest producer but not in top 10 for exporting;
cannot export (ship) brands that could compete in the higher price classes (more then $100 per bottle).
All other countries could compete in shipping the higher price class wine
Major World Market growing industry, rose 2.2% in 2001, estimated to rise 1.2% in 2002, and projected to expand by 120 million cases by 2010. Most growth expected to come from major wine consuming nations, US, UK, Australia, South Africa, China, Russia (latter 2 were less developed but expected to grow). Half the value of all imports was purchased by three biggest importers: UK, US, Germany France and Italy, top two in the world for per capita consumption. Italy had a small market for imported wines Import market size for France is 12.4% compared to 2.4% in Italy. UK wine market "crucible", small domestic wine production and good relations with wine producers around the world. UK number 7 for wine consumption but growing trend, usually dominated by Old world but new world imports had grown as Australia wines replaced French as number 1 import. Canada was ranked 30th in world for per capita consumption with increasing trend. Japan send steady increase in size of imported wine market.
Asia presented great opportunity since very populated and untapped.
The U.S. Wine Industry
High quality of wine because of California US 4th largest wine producer, California wines accounting for 90% of production volume. Top states are California, New York, Washington, Oregon.
Big gains in exporting, 6th in world, biggest markets include: UK, Canada, Japan represent 66% of total export 3rd largest consuming market half for new world, half old world imports represented 25% of market share.
California wines dominated domestic market with 67% market share. Premium wine account for 30% of market and 62% of revenues, growing trend since increased 8% in 2001. Value wines grew by only 1.5% in volume.
Largest producer E&J supply 30% of market, no other producer has more then 15%. Distribution system of producers to wholesalers to grocery stores/ liquor store/ restaurants. Wineries may sell directly to customer.
Role of distribution channel was growing and taking on greater strategic importance as the trend towards international and domestic consolidation grew.
The Canadian Wine Industry success in production of high quality wine only dates back quarter century (new) making wines for more then two centuries. VQA launched to make sure leader of Ontario's wine industry made quality wine. Canadian began to recognize when while wineries grew of importance of having the VQA medallion. Canadians demonstrated that grape varieties in cooler growing conditions could make good quality wine compared to warmer growing regions (different not worse). Sales of Canadian quality wines were increasing as consumers moved up the quality and price scale. Canadian quality wines began to capture both domestic and international recognition not only in sales but also by garnering impressing list of significant awards 1989 award for its icewine in France market exposure for Canadian wines by icewine in European market and expanding market opportunities in US and Asia
The Australian Wine Industry
delivers large quantities of high quality branded wine to worlds market, at costs less than many of Old World and New World competitors small domestic market since population only 17 million ;
only way to grow is by going international ;
expected to continue to gain market share in export;
largest exporter to UK, where 7/10 top 10 wine brands were Australian Exports to North America grew by 27% in volume;
Consumption of Australian wine in Canada grew by 24% and in US by 35% Growth trend expected to continue
growth driven by sales of premium red wine which accounted for 53% of exports domestic growth rate of 4% annually;
industry unregulated where wineries allowed to have own retail outlets and sell directly to retailers and on premise customers 7,500 of retail outlets accounted for 56% of sales;
28,000 on premise outlets accounted for 44% of sales;
4 major wineries accounted for 80% of production (1300 wineries total).
Trends in the Global Wine Industry
hottest sales category was Australian wines, showing double digit growth rates. North American market growth of 3%, growing trend of red wines and premium wines*************
Vincor International Inc.
in operation since 1989 (new);
risk of going to the US was that wine is an agricultural industry and susceptible to changing weather conditions.
Mission Statement: To become one of the world top 10 wine companies, producing Vincon-owned New World, premium branded wines, which are marketed and sold through Vincor-controlled sales and distribution systems in all major premium wine consuming regions.
Where were the big markets largest market of New World sale in US (already there) 10 billion, UK and Australia at 3.7 billion each, then Canada and rest of Europe at 700 million to be world player needs to be in 5-6 markets.
International strategy to develop new geographic markets for core brands (icewine) which gave world recognition icewine (Inniskillin) was luxury product in terms of pricing and margins good experience in Asia (one of top five wine brands in select Asian duty free stores) and good experience in US from 2001 launch placed in 1,850 high end restaurants to 2002 sold in 3,300. European launch of Inniskillin in 2002.
Related Topics