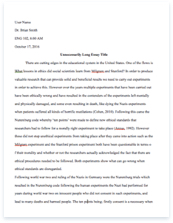 The whole doc is available only for registered users
Pages: 5
Word count: 1183
Category: Marriage
A limited time offer! Get a custom sample essay written according to your requirements urgent 3h delivery guaranteed
Order Now
Genie heard someone scratching the lamp in which he was prisoned. Then a super bright light fell upon him. He was released! He flew out and saw Aladin who was totally surprised. After learning that Genie was more than three thousand years old, Aladin was even more surprised by Genie's youthful and handsome look. Genie had to fulfill three wishes of the person who released him from the lamp. Granted three wishes, Aladin started with his desire to marry the Princess of Persia, which Genie could provide only facilities to help Aladin presentable and desirable to the princess. Genie was incapable of making people fall in love so he made Aladin a king of Faraway Land with a splendid and strong fellowship of men, enormous wealth and honor. Finally they reached the palace and attained the permission to see the princess Jasmine. She elegantly walked into the living room to see Aladin but unfortunately, she was very much enthralled by Genie's mature and good features. She failed to appreciate Aladin's efforts and love for her, and instead she fell deeply for Genie. On the side of Genie, he was guilty for receiving the princess's attention and care but he was captured by the princess's beauty and shrewdness. He had lost in touch with women for a few hundreds of years and it was hard for him to resist a charming lady. However, he was resolute to help Aladin who freed him from his lonely and dark world.
So, he swallowed his love and tried to divert Jasmine's attention to Aladin, which was in vein. In an era where girls were supposed to suppress their feelings, she defiantly declared her love to the king and demanded their marriage. The king was not surprised by Jasmine's actions because he was used to her rebellious nature. Aladin asked Genie to make Jasmine love him, which Genie could not afford. Aladin sarcastically said, "You are having pleasure with Jasmine's attention and care towards you. Even if you can make the love magic, you will not use it." Genie argued that it was not his fault that Jasmine fell for him and that he would not marry her. Aladin thought, "Which princess would marry a thousand-years-old non-human creature anyway?" He decided to tell Jasmine of Genie's true form, hoping that she would stop liking Genie. Jasmine was petting her tiger when Aladin came to talk to her. When she learned of Genie's story, she was totally shocked but she tried to keep a poker face because she saw through Aladin's purpose and she didn't want to give the impression that Aladin had control over the situation. She replied, "Thank you for sharing your knowledge with me. I am not very much surprised because Genie has surprisingly mature and wise eyes.
I like him all the more. If I marry him, I will become a unique princess in history and my life will be extraordinary. What an adventure it will be!" Upset and devastated, Aladin left her room. He was embarrassed and frustrated by how his actions backfired by making the princess like Genie more. Burned with jealousy, Aladin came up with a cruel idea to ruin Jasmine's attraction towards Genie by using his second wish. He said to Genie, "I want to make my second wish. I demand that we go back to the time Jasmine and we first met, and I want you to follow me as my sister." Confused, Genie exclaimed, "Me? Your Sister? What the heck! Who do you think you are to mess up with my sexual orientation?" Aladin mentioned the fact that he released Genie from the dark prison of lamp: "If I hadn't saved you, your sexual orientation wouldn't matter in your lonely world. You should be grateful to be released and I am only asking that you will become a woman only in front of Jasmine. In other times, you can be whatever you want: Gay or lesbian, it's up to your preference." Finally, Genie unwillingly succumbed. Aladin said with a smirked smile, "As my sister, you should be the most beautiful girl on earth." So, they went back to the time when Jasmine first came into the living room. Aladin was anxiously trying to make a good impression on her, but as soon as they started talking, Jasmine's attention turned to Genie and they talked about ancient history of Persia and other parts of the world, myths and superstitions. Jasmine hardly noticed Aladin who became a complete outsider from their conversation.
Before they said goodbye, Jasmine invited Genie to stay with her in the castle: "I have always wanted a charming, mature and intelligent companion. You are a perfect fit for my idealized image of my partner. If you like, I will marry you." Shocked, Aladin asked, "Are you a lesbian?" Jasmine confidently answered with a smile, "I don't know or care. I will marry my idealized person that has my desired qualities. What does gender matter?" Now, the most hopeless person on earth would be Aladin, because he failed to make Jasmine fall for him though he used magic tricks. In his two attempts, Jasmine initiated her proposal to Genie instead of accepting Aladin's marriage proposal. Aladin was hesitant about using the third wish because he wanted to use it in emergency situations only. So, he decided to see how things would turn out. Since he was the brother, the marriage wouldn't happen without his approval. He was satisfied for still having control over the situation until he overheard some people gossiping, "Aladin came to propose to the Princess, but how funny? Jasmine is bisexual and she fell for his sister! Poor King."
Aladin was burnt with embarrassment, but he didn't know whom to blame. Finally he targeted his anger towards Genie. He called to Genie and made his final wish recklessly: "I wish that you go back to your lamp and be prisoned as before. May you never get out again." Genie trembled and begged him to reconsider his wish. But Aladin was resolute and Genie had to fulfill the last wish. The moment Genie went into the lamp, his creation of magic started to disappear, along with Aladin's status of King, enormous wealth and followers. Now Aladin became a normal boy with a useless lamp with a prisoner inside. After losing everything, Aladin started to realize his stupid obsession with the princess, how he could have made great use of the three wishes, his cruel decision toward the irreproachable Genie, and how he had ruined the potentially great friendship between him and Genie.
Jasmine and people in the palace were very surprised by the sudden disappearance of the King and his followers. Jasmine made her people search for Genie but their attempts were in vein. Finally, Aladin ended up running away and hiding, Genie ended up in his prison and Jasmine ended up searching for someone who she could never find. Stupidity is blind to great opportunities, and when it is led by anger, it brings misery to everyone related.
Related Topics