Useful Teaching Apps & How They Ease the Tasks of Teachers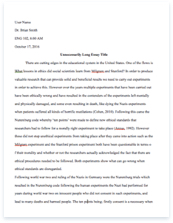 The whole doc is available only for registered users
A limited time offer! Get a custom sample essay written according to your requirements urgent 3h delivery guaranteed
Order Now
While apps are in every domain of our lives, they are now present in the education industry to help teachers too while they tutor students. Have a read at this article to know about of some of the brilliant apps trending at present, in case if you consider making one.
Talk about apps, there are an innumerable number of mobile apps, Android and iOS for an undefined range of purposes. But, very few have ever thought of having an app that teaches students or rather helps teachers doing that. Yes, to make the job of teaching a bit easy and also interesting, app developers across the world brought out ideas for making apps for spreading education. Here get on to this list to know about some of the teaching assistant apps and how they are perfectly doing their job.
Teacher Assistant Pro
One great iPhone app, it helps teachers in classroom management. While keeping the class organised is the first and foremost job role of the teachers, this app lets them keep records of the students. Their behaviour records, academic scores, and attendances. The teachers can take note of all that and save them in the app's interface so that they can access them when needed.
Duolingo
This is one right app that lets teachers get a grip over a large number of foreign languages including Spanish, French, English, Chinese, Portuguese and so forth. But, what makes Duolingo ranks in this list is its capability to let one learn a language lesson in a snap, i.e. less than 10 minutes. So, no matter how busy a teacher is, he or she can spare that 10 minutes in a whole day to learn a language and give practical lessons to students.
Kahoot
This app helps the teachers to make any boring lessons exciting and fun-filled. It is perhaps the best of apps developers made in the education line for the teachers. They can turn any long boring lesson into puzzles or interesting quizzes and games. That obviously re-energizes and rejuvenates the minds of the students when they are stuck in getting a tiresome lesson into their head.
Google Classroom
Google after working collaborating with different app development companies to create Google Classroom app which will help teachers distributing assignments to the students and then receiving the same from them. Besides that, teachers can grade the assignments, organise study materials and notes, everything on the Google Drive. In other words, the app lets teachers to address their students faster.
Animoto
This is a fascinating app for the teachers that embodies the concept of digital storytelling and is hence great for the students while they work on projects. It lets them create own videos, put music, text and themes and even share it with others in the class and the teachers.
While no doubt, apps have eased the living and daily struggles of people, apps like these are letting teachers get one step ahead in tutoring and mentoring the students.