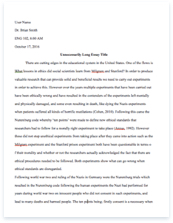 The whole doc is available only for registered users
Pages: 10
Word count: 2394
Category: Brand
A limited time offer! Get a custom sample essay written according to your requirements urgent 3h delivery guaranteed
Order Now
1.What Were Groupo Sans' Brands and What Brand Identity Did They Have?
Groupo Sans is a Spanish company that specializes in underwear design, production and sale. It has a significant market share – 35% in slips and boxers, 45% in men's shirts, 23% in women's shirts, 15% in panties and 37% in baby clothing. The company was a market leader in the Spanish market. In 1991 Groupo Sans became a part of Sarah Lee Corporation – a high-quality food, beverage and clothing company. Sarah Lee was built upon the perception of prestige, consumer orientation and the global nature of its brands. The business model initially was based on product diversification. However, in 2001the company's management disinvested in a lot of Sarah Lee's product offerings and shrank the company's portfolio. The brands that were considered a part of the core of the business received significant resources that were now idle due to the disinvestment policies.
European apparel brands were one of the priorities for Sarah Lee. These brands included the Goupo Sans' brands Abanderado, Unno, Ocean and Princessa, along with Champion, Dim, Hanes, Loveable, Pretty Polly, Wanderbra and Playtex. Sarah Lee was based upon decentralized management, giving the individual subsidiaries the freedom to make strategic decisions regarding their brands. Groupo Sans offered four brand lines. Abanderado was targeting the male population. The products of the brand appealed to the more traditional market segments that placed a lot of emphasis on product high quality. The brand was preferred mainly by the segment of 55+ males. Princessa was another brand owned by Groupo Sans. It shared Abanderado's traditional appeal and high-quality perception. It specialized in women's underwear and its main customers belong as well to the 55+ demographic group. Ocean was acquired by Groupo Sans in 1989. The brand had a long history on the market ever since its introduction in the late nineteenth century. It was a well-established brand that specialized in men's underwear.
2.When and why was the Unno brand launched?
In 1999 Groupo Sans was facing stagnant demand in its domestic market. With only 10% of the company's sales made abroad, domestic market played an important role for the company's revenue. This stagnant demand can be attributed to several factors. First, some aspects of the macro environment were decreasing the demand for Groupo Sans' products. The change in the demographic characteristics of Spain had a negative impact on demand. With a zero population growth, sales of baby garments were decreasing. This product category has traditionally been one in which Groupo Sans' had a very strong presence. Moreover, due to technological developments in the industry, the underwear quality was consistently improving, prolonging the time of wearing out of the underwear. Moreover, Groupo Sans was operating in an industry characterized by short product lifecycle. Consequently, companies had to quickly come up with different product offerings. Regarding the micro environment, Groupo Sans has usually developed new products from within the firm. Acquiring another company to achieve broader product portfolio was not something that the company pursued.
In addition to all these factors, the launch of Unno was also necessary due to the poor penetration of Groupo Sans' brands in the 15 to 35 years old demographic group. This market segment was the largest consumer of underwear. The company could expand domestic demand if it were to attract these consumers. Since its products were in a maturity phase, a launch of a new product could support the company's position as a market leader and help expand its market share. In a well-established, mature and concentrated industry with a stagnant demand, Groupo Sans was trying to find a way to win additional market share within the boundaries of the market. This strategic move was possible due to the existence of supporting technology. This technology, introduced in Italy, was easy to implement by the company. All these factors contributed to the launch of Unno in 1999 – an attempt to compensate for low growth in the product categories by tailoring a new product to capture the preferences of a lucrative target market.
3.Was it really preferable to launch Unno brand than to extend one of the existing brands?
Groupo Sans follows an approach mastered by P&G, in which a strong corporate brand image is substituted by product brands. Corporate brands offer several advantages – economies of scale can be achieved via a unified corporate brand communication, introduction of a new product line can be easily accepted and achieve greater credibility, and positive associations can be transferred from the corporate image to the perception of the products. In the case of Groupo Sans, this approach has not been pursued in the past. After the company became a part of Sarah Lee Corporation, such a strategy could be hardly beneficial, due to the diverse product offerings of the parent company. As seen by the examples of Unilever and P&G, corporations that dispose of numerous brands in different consumer categories may not be able to capitalize on a strong corporate brand image due primarily to the lack of subsistent connection between different products in their portfolio. The lack of corporate brand left Groupo Sans with two options – to launch a new product line or to extend existing one. Extension of Princessa, Ocean or Abanderado would not have been a smart strategic move.
First, all three brands have been present in the market for a long period of time and have created specific associations in consumers' minds. The company was trying to penetrate a different market segment, comprising of both men and women 15 to 35. The reputation of Sans' other brands would have been inconsistent with the positioning and brand identity of the new product and would have failed in fully capturing the potential of the target market. Abanderado, Princessa and Ocean differentiate between male and female consumers. Thus, introducing a product for both men and women under one of these brands would have skewed the marketing strategy of the firm. Moreover, consumers perceive all three brands is traditional ones. Attracting the younger population would have been more difficult in the presence of these associations.
If the company's goal was simply to penetrate deeper in the segments that it already has market leadership (55+), introducing the new technology of seamless underwear would have made sense from a strategic point of view. However, since Sans was trying to attract another group of customers, introducing a new brand is more effective. Applying the product extension approach could have negative effects on Princessa, Abanderado and Ocean. Customer alienation would have been a significant issue in this case. Moreover, to avoid losing loyal customers, the company would have to follow a more passive communication strategy. The provocative advertisements that were used in Unno's launch would have been inappropriate. Sans would have to pursue a more moderate approach. In this case, the buzz created by the communication may be insufficient to penetrate the new market segment.
Moreover, the functional attributes of the product are not appealing enough for the customers of the company's traditional brands. 55+ segment will not value "invisible", seamless underwear as much as the youth due to different clothing styles. If Sans introduced the new technology as a mere extension to an already existing brand, the end effect will place the company stuck in the middle – not penetrating fully the youth segment while on the other hand losing some of the older customers. As a result, it might end up exactly where it started, without increasing its customers.
4.How would you asses Unno's brand name?
A brand name should convey associations with the product, should be easily identifiable, memorable and distinct. Since brand can be viewed as a unified "bundle of information", the brand name is "the first and most used brand information communicated to consumers", or the "framework" for communication between companies and consumers. (Kollmann et al, 2007) There are some benefits of using Unno as a brand name. First, it is easily transferable to other languages. It lacks meaning on its own, which enables the marketing team to communicate a well-selected set of messages without worrying about influence of a background meaning. The name lacks any reference towards either male or female public. Unlike Princessa and Abanderado it can serve to attract both female and male consumers. This quality is consistent with the target market of the brand.
On the other hand, there is no association between the actual product or its functionality and the brand name. It sound more as if it identifies a technological company, since the trend of using similar names in this industry is widely spread. Thus, being disconnected with the product itself it mail fail to trigger initial understanding of the product offering. While Princessa and Abanderado are on the one end of the specter (traditional, strong associations with target market), Unno leaves the customer to uncertain about the nature of the product. Although choosing a more innovative and clear name may attract the younger demographics, it is still too vague and does not create a memorable link between name and product, name and functional characteristic, or even name and industry. This approach may be too risky in a mature market such as the underwear one.
5.What were Unno's main communication objectives in 1999 and 2000? Why?
In 1999 Unno was launched, introducing a one-piece garment that was seamless, stretchy, and fit perfectly the body shape of the consumer. The brand was able to use significant resources and to initiate a massive advertising campaign. This campaign aimed at achieving high brand awareness quickly. The advertisements were very provocative, showing almost naked men and women. According to the management of Sarah Lee Corporation, the content of these ads could be classified as bordering pornography and banned in Canada and the US. The advertisements in the launch in 1999 were focused on pointing out the functional benefits of the product. This aspect was further developed by the tagline "Are you wearing it, or aren't you?" that was kept for the subsequent campaigns.
The campaign was successful at increasing the brand awareness and recognition, but also at stimulating purchases – in 2000 the company ran out of stock of the product and was forced to stop the campaign. Initially, the advertisements were trying to communicate too many messages via a long audio. This feature was subsequently changed and a clearer message was conveyed. The case does not mention any use of earned media resulting from the campaign. Although paid media was in place, a lack of earned or owned media space can signal gaps in the overall campaign. The company addressed the Unno's launch as a launch of a new product category that was initiating a new product lifecycle. As a result, emphasis was put on the functional benefits rather than on the emotional ones.
6.How would you assess the competitive position of Unno in September 2001?
The company made several mistakes while launching the product that had a negative impact on its competitive position. First, the campaign was focused extensively on the functional aspects of the product. Although this is a good initial strategy, management failed to develop emotional attachment in the mind of consumers. Since the industry is characterized by short product lifecycles, products move from initiation stage to maturity faster. As a result, dwelling for two years solely on functional aspects resulted in loss of competitive advantage in 2001. Emotional associations should have been communicated earlier. The fact that the technology used by Sans was already available in Italy and easy to implement challenged the sustainability of their competitive advantage.
After only two months competitors started offering products with identical benefits. This along with the functional-focused campaign undermined Unno's position. Moreover, main competitors in Spain such as Aznar's "como2" did not introduce the new functional feature as a new brand but as an extension of an existing one. As a result, emotional aspects were already working in favor of Aznar in the form of previous brand associations, credibility and attachment. The lack of enough stock to back up an intensive communication campaign left a gap for the competitors to gain market share. The concept of seamless underwear was introduced by Unno, but profits were successfully capitalized by quickly responsive competitors.
7.What would you change in Unno's brand strategy as of 2001?
Since the functional benefits of Unno's products have been quickly replicated, the brand management should focus on emotional aspects to attract and retain consumers. These emotional appeals can be most efficiently conveyed through a less traditional media. The target market of the brand – generation y, is tech savvy and spends a lot of time online. Using social media to trigger more involvement can be one way to gain the attention of this segment. Many examples from the business world show that even commodity products, purchased with little involvement, can benefit from an innovative approach that attracts customers' attention. Guerilla advertising will also be a funny way to connect with the target market. Focusing on product characteristics is simply not enough. The tagline used by the company can be kept as a way of linking the new campaign to the old one and building on it. Different product designs – a broader palette, fun colors, or more attractive models, can also be introduced.
An example worth mentioning is Victoria Secret's campaigns – their marketing efforts create consumer involvement and solicit two-way communication (e.g. barcode campaign – consumers can scan the barcode covering the models and thus reveal the underwear that the models are wearing). Although Groupo Sans aimed at attracting a different target market, it approached it with the same strategy used to capture its traditional one – conventional media, lack of involvement and focus on functionality. Broader range of marketing channels should be used to communicate emotional aspects of the brand with the target market. Attention should be paid to product's design and attractiveness. Being provocative by itself will not be enough. Adequate distribution network should be maintained so that the company does not end up out of stock as it did in 2000.
References:
1.Kollmann, T., & Suckow, C. (2007). The corporate brand naming process in the net economy. Qualitative Market Research: An International Journal, 10(4), 349-361.
Related Topics