Two Main Elements of Soft Drink Industry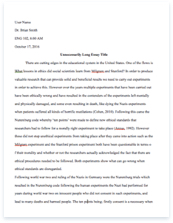 The whole doc is available only for registered users
A limited time offer! Get a custom sample essay written according to your requirements urgent 3h delivery guaranteed
Order Now
Concentrate producers and bottlers have been profitable for few reasons. Firstly, they are interdependent entities in soft drink industry. they share working and distribution components, production and marketing and sharing costs. For example, concentrate suppliers employed large staff of bottlers' employees by supporting sales efforts, setting standards and suggesting operational improvements. It shows that components in the soft drink industry works integrated to increase the attractiveness of the industry and to increase and fulfill the demand. Secondly, the soft drink industry requires low capital investments with high production and high profit margin.
The concentrate manufacturing process needs low capital investment in machinery, overhead or labor. A concentrate manufacturing plant, which could cover a geographic area as large as United states, cost low, between $50 million to $100 million to build. While, their significant costs are for advertising, promotion, market research, for which they collaborate with bottlers. For Bottlers, the significant cost was involved in packaging, labor, overhead. However, bottlers' gross profit was increased by 40% which reflects the profitability in the industry.
Moreover, there has been a shift of manufacturing soft drinks to automation due to speed and cost. Learning process may have been easy to enter the industry. The material used by concentrates and bottlers are honey, syrup, can, concentrated fruit juice, plastic, aluminum which are easily accessible and low cost to meet the product demand in Carbonated Soft Drinks (CSD) market. In addition to small driving forces, there is also an important element of multiple retail channels through which the industry is being sold to customers. In 2009, the distribution through supermarkets was highest (29.1%), fountain outlets (23.1%), vending machines (12.5%), stores and gas stations (7.8%). The power of supermarkets was to provide the premium shelf space to soft drink brands through which the industry gains the soft control over its profitability. The main advantage of multiple channels was being able to expand the industry and reach out to the maximum customers.
Coke and Pepsi, leading companies in the CSD industry, are trying to increase their market shares. They are coming up with newer soft drinks, flavors and have been entered in the food and beverage industry as well. They have been facing many challenges with their new products and innovations. For example, Coke changed the formula and introduced 'New Coke' which failed. Likewise, Pepsi had its failures Pepsi Light, Pepsi Free, Pepsi AM etc. Customers wanted the originality of the product. Being said that, Coke's biggest success was 'Diet Coke'. People are becoming more health conscious in 21st century. In 2005, new federal nutrition guidelines identified regular CSDs as the largest source of obesity causing sugars in the American diet.
According to Centers of Disease and Prevention, more than 36% of adults and close to 17% of all children and adolescents are obese in United States. Many states were pushed for soda-tax on CSDs. Schools banned CSDs at their campuses. Coke's annual report 2009, identified that obesity and health concerns are their major risk factors for the use of CSDs has significantly reduced; per capita use of 41 gallons in 2015 in United States (Exhibit 1). The increasing demand of non-carbonated drinks is transforming challenge. This challenge is not only for Coke or Pepsi but for the entire beverage and soft drink industry.
The second challenge Coke and Pepsi are facing currently is bottling of the soft drinks. Social movements and government policies are opposing plastic bottled beverages due to Environmental harm from plastics. The trend of being eco-friendly and using such products challenges Coke and Pepsi to come up with the reusable plastic. Coke and Pepsi came up with water bottle with Dasani and Aquafina respectively. However, due to economic slowdown people tended to go with cheaper options of other labelled plastic water bottles. Cheaper plastics are more detrimental to the environment. Coming up with the less harmful plastics which is economic and can be recycled is another challenge.
The third challenge is the diversification in their international distribution due to emerging market in India and China. Coke and Pepsi should do strategic planning to expand the business and increase the market share in highly competitive environment. It also includes renovating their distribution channels is the emerging challenge in the industry due to technical advancement and big data advancements. People are transforming towards online handy purchases. Coke has invested in that direction recently with collaborating with WeissBeerger, a big data analytics platform which provide in-depth insights for beverage use. Also, with Cimagine, a technology that creates augmented-reality system for projecting points of sale in retail locations. It is the recent and upcoming challenge for Coke to make it successful.
Overcoming the challenge of non-carbonated drinks can be done by introducing healthier options like house made soda, brewed soda, craft soda, green tea. The marketing for 'alkaline water' is demanding option too. According to demand predictions, by 2021 the demand of bottled alkaline water will be increased significantly (Exhibit 2). It also contains the scientifically proven effects of weight loss. According to 2008 study of 173 obese women ages 25 to 50, swapping out sweetened beverages with plain water was linked to reduce weight loss, independent from diet and exercise. Another recommendation of this challenge is to invest in fountain hydration stations. It will hold the health-conscious crowd from not switching and will help to expand the business. They should collaborate with companies who manufactures hydration units like Haws co. water fillers. Spending more in R&D is recommended to bring newer healthier option according to customer needs.
Investigating and understanding market needs and customer expectation is very important to expand the business internationally. India and China are emerging in non-carbonated drinks business. China is largest customer in the world. Total Coke production in china in 2007 was 360 million tons. Collaborating with local companies to provide filtered water will help to expand the business and increase the market share. Maaza and Thumps up are still leading competitors in India. Coke or Pepsi should introduce their healthier options to bring a change and make its product wanted . For the recycling point of view, they can tie up with cleaning initiatives, should come up with the use of recyclable plastics by investing more in R&D.
For the implementation point of view, expanding its business in India is the smartest move for Coke or Pepsi because unlike USA, India still has crowd for CSD and beverages. They first need to recruit more consumers and invest more in researching customers expectations and trend in India. Introduce vitamin waters and fruit-based juices to engage more customers. Include fruits into non-carbonated drinks. Incorporate local fruits as well. Once customers are engaged to fruit products, expand product line and investigate more about the higher money value products. They can collaborate with providing their products to sports team for example hockey and cricket teams and film stars in Bollywood so that it will help expanding business in higher end. Thus, introducing their healthier side will help to push their strategy to expand the business and create more opportunities in emerging market.
Related Topics