Three Important Scenes in Angela's Ashes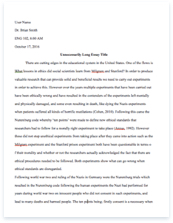 The whole doc is available only for registered users
Pages: 5
Word count: 1174
Category: Death
A limited time offer! Get a custom sample essay written according to your requirements urgent 3h delivery guaranteed
Order Now
The three most important scenes in my opinion were life changing not only to Francis but to his family also. The first scene is the death of baby Margaret. Francis' parents get sad and the two cousins of Angela step in and send them away to Ireland to suffer even more. The next scene I chose is when Malachy Sr. went to England (the second time) and disappears from their lives. Francis really did become the man of the house after that. The third scene I thought was important was when Francis decided not to take the exam to become a permanent messenger boy. He thought that would stop him from doing what he wanted. Two of the scenes made Francis' life harder, while the other one probably changed his life in a good way forever. There are other important scenes along with these but these are some that paved Francis' life onto what they are. The first scene I chose starts when the doctor comes to the McCourt home to examine the baby. When he examined Margaret he said she was gone. Angela could not accept it and showed it by holding the baby, talking to her, and not wanting to give her up. Malachy Sr. was also sad and he showed it by hitting his thighs even though he was drunk.
Angela became depressed after the baby's death. Around that time Francis just learned what death was, when he saw the dead dog on the street. He did not quite understand it or feel it because he was young and innocent along with his brothers. Angela's cousins Delia and Philomena came because the boys were not being properly taken care of. They later wrote a letter to Angela's mother so the McCourts can go to Ireland saying that they would be better off. It seemed as if they were glad they got rid of the McCourts because they said "good riddance" when they dropped them off. This changed Francis' young life dramatically. He has never been to Ireland and does not know how life is over there. If Margaret had not died they would have stayed in New York. They probably would still be poor but not as much as in Ireland. Also maybe they could have gotten jobs in factories after America joined the war.
When Malachy Sr. came back from England for Christmas, his family was happy and thought their life would improve after that. But unfortunately it did not happen. Malachy just sent money once or twice and after that he stopped sending home wage. His family thought he was just late and got their hopes up. After a while they knew he would not send money anymore. Just before he left them indefinitely, he told Francis to obey his mom and that he would become the man of the house. I think Francis took it lightly at first, but then he realized it was true after his family was constantly hungry, cold, and kept receiving aid. Francis later tries to find work, money, and/or food after he gets rejected for secondary school. He resorted to theft in order to feed himself and his family when Angela got ill. Before this scene he looked up to his father and sometimes admired him when he was sober. But after this scene he tried to be a man with no paternal figure. He saw his friends, neighbors, and other boys his age and wanted to be like them. To get a job, receive wages, and come back home or go to the pub first and drink. He showed some maturity by getting jobs and trying to help his mother and brothers.
The day before he turned sixteen, uncle Pa Keating got him his first pint since his father was absent. It probably would have been better if this would've happened with his father. Also if Malachy did not leave, Frank's attitude and curiosity towards girls would not have been the way it turned out. Malachy might have taught him about girls, and Francis would not have gotten in trouble with the librarian. He would not have been there in the first place because he was sent by Lamar Griffin after he Francis moved there due to lack of money to pay the rent. The last scene I chose was when Francis tells the lady he won't take the post office exam. Uncle Pa Keating said that he should go to America and that if he takes the exam, his mind will be dead by the time he turns thirty years old. Frank admires his uncle Pa Keating and wants to be like him and not his father. He says on page 116, he is they type of person he wants to be. Not caring about what the world says. The post office lady told him to leave because she thought Frank thought he was too good for them by not taking the exam.
So what Francis did was that he just showed up thanks to the priest that got his job back until he save enough or until the time he got was up. This scene is important to the story because without this part, Frank probably would have stayed in Ireland and not gone to America. He might have not worked for the lady that people owed money to. And if he didn't work for her, people would have delayed their payment and the book with the debts wouldn't have gotten thrown away. If he had taken the exam and passed, Francis would've stayed in Limerick and work in the post office for most if not all his life. It was clear he thought America was better than Ireland because he saw movies about it and also read the news when he delivered the newspaper. This decision is the turning point of his life because just about everything in his life was difficult and something worthwhile was coming to his life or actually he was going to it. The scenes opened his eyes to the real world even though he was still young for some of them. Francis experienced the departure of his family in two different ways.
First when his baby sister Margaret dies unexpectedly. The second is when his father leaves them/abandons them. But also his twin brother Eugene and Oliver pass away between these scenes adding to the pain of Francis and the rest of his family. But he gets two new brothers: Michael and Alphie. The family seemed to think the he had changed when he came back for Christmas. The last part is important because it teaches Francis about life-making decisions and stepping up to be a man. But it also leaves him fatherless and often gets in to trouble. Although he has some father figures like his uncle, neighbor, and other men. He overcomes poverty by making some sacrifices, saving his wages and taking other jobs to leave for America and hopefully a better life as he starts fresh.
Related Topics