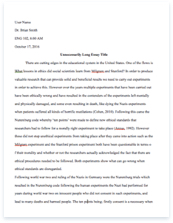 The whole doc is available only for registered users
Pages: 4
Word count: 834
Category: Eliot
A limited time offer! Get a custom sample essay written according to your requirements urgent 3h delivery guaranteed
Order Now
Born September 26, 1888, Thomas Sterns (T.S.) Eliot is recognized as one of the most important men in the history of English literature. His father was a successful businessman named Henry Ware Eliot, and his mother was a teacher and poet named Charlotte Sterns Eliot. Together they had seven children, Thomas the youngest. A very well known, influential family, his grandfather founded Washington University in Eliot's birth place and home town of St. Louis, Missouri.
Thomas' education is quite impressive. After grammar school in St. Louis, he also studied in Massachusetts. In 1906 he entered Harvard as a college freshman, studying literature, philosophy, and religion. He took courses that were so difficult, that during his first year, he was put on academic probation. Needless to say his grades improved and at Harvard, he earned his bachelor's degree in three years instead of the usual four. During the 1909-1910 school year he taught as an assistant in philosophy, and at the end of the year, earned his master's degree. Next, Thomas traveled to Paris where he studied at the Sorbonne, and then to Oxford University, before finally settling in London in 1914.
            In London, Thomas worked first as a teacher at a school for boys, and later as a bank clerk. Even then he found time for writing. He would work during the day, and spend his nights writing and studying. During his life he would also work as a free-lance writer, editor, and even as a poetry professor at Harvard. In 1915 he was married to an English woman named Vivienne Haigh-Wood, and began what was considered a very messy marriage. Then, in 1916 Thomas finished his dissertation, 'Knowledge and Experience in the Philosophy of F.H. Bradley'. After its completion, he never returned to Harvard for the final exam to earn his Ph.D., because he loved England so very much. Instead he published his first major poem, 'The Love Song of J. Alfred Prufrock', in 1917. Next, Thomas began work at the 'Egoist' as an assistant editor. He worked there for two years before suffering a nervous breakdown and staying at a Swiss hospital for a short period of time.
            Thomas founded his own literary journal called 'Criterion' in 1922, of which he would serve as editor for seventeen years. That same year, his poem, 'The Wasteland' was published. Three years later, in 1925, Thomas began work as the director for London publisher Faber and Faber, where he would continue to work until his death. Then in 1927 Thomas, in his late thirties, accepted the Anglo-Catholic faith and became a British subject. 'Ash Wednesday', his third major poem was published in 1930. Three years later, he separated from his wife, who died in 1945.
            By this point in his life, Thomas was becoming quite famous. For the next thirty years of his life, he would be considered one of the best English language poets in the world. However, his work did not end with poetry. Thomas soon began to write plays to expand his audience, including a drama, 'The Rock', in 1934, 'Murder in the Cathedral', in 1935, and, 'The Family Reunion', in 1939. He published yet another poem in 1943 entitled, 'Four Quartlets'. Then in 1948 Thomas was awarded the Order of Merit and the Nobel Prize for Literature, one of his most notable accomplishments. Even with such an amazing recognition, he continued to write, and in 1950 wrote the play, 'The Cocktail Party'. Next, 'The Confidential Clerk', yet another play, was written in 1954. Thomas was married a second time in 1957 to Valerie Fletcher, a marriage that was considered a very happy one. Finally, he wrote the play, 'The Elder Statesman', in 1958.
            Thomas remained in England for the duration of his life. He died January 4, 1965 at the age of seventy-six in London. Described as an introverted, private man, in his will Thomas strictly forbid the publishing of an official biography of his life. However, since his death Thomas' career as a writer has been recognized all over the world. His work is considered less traditional and more modern than that of others writers of his time. Time Magazine even named him one of the most important people of the 20th century, and people everywhere consider Thomas Sterns Eliot one of the greatest American poets in history.
Works Cited
Bush, Ronald. "T.S. Eliot's Life and Career." Modern American Poetry. 1999. Oxford
University Press. 27 Apr 2008
<http://www.englis.uiuc.edu/maps/poets/a_f/eliot/life.htm>
"Eliot, T.S.." Encyclopedia Britannica. 2008. Encyclopedia Britannica Online. 26 Apr. 2008
<http://www.britannica.com/eb/article-9032400>.
"Eliot, T.S.." The Columbia Encyclopedia. 2001-07. Columbia University Press. 26 Apr 2008
<http://www.bartleby.com/65/ed/Eliot-Th.html>
Lozano, Amy. "A Short Biography of T.S. Eliot." The T.S. Eliot Prufrock Page. 29 June 2005.
27 Apr 2008 <http://www.geocities.com/athens/acropolis/5616/bio.html>.
Vendler, Helen. "Time 100: T.S. Eliot." Time Magazine 8 June 1998 1-4. 27 Apr 2008
<http://www.time.com/time/time100/artists/profile/eliot.html>
Related Topics