The Treasure Trove of the Aging Workforce Argumentative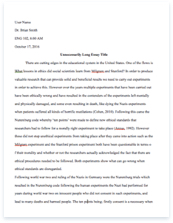 The whole doc is available only for registered users
A limited time offer! Get a custom sample essay written according to your requirements urgent 3h delivery guaranteed
Order Now
Introduction
As a healthcare provider I deal with aging population on daily basis. Although healthcare advances have affectively increased age of survival, it does not change the lifestyles and employment challenges in the elderly. Given the economic downturn in the last decade, significant amount of population had to change their retirement goals or had to return to workforce to maintain their lifestyles. As an employer it may be challenging to maintain a balance between the energy and advances gained from a younger worker versus the wisdom and maturity of a seasoned aging workforce.
Employment relationships and aging population
I feel the changes in employment relationship will likely occur in three fronts mainly, flexibility, pay and training (Acas, 2011). As the population ages the requirement for work hour flexibility increases. As an employer that would translate to increased part-time employment or increased requirements for breaks in between schedule or paid time off. Second aspect to consider is pay. Although we would hope that a person's pay would increase at the same level as the work experience and number of years with an institution, it does not quite account for same in the industry. Most employers would review aging workforce as an added expense with lesser productivity or performance. Third aspect to consider for employers is to provide adequate training to aging staff members to keep them in tune with new developments and technological advancements.
Management challenges
Managers will face substantial challenges with aging population. As one would usually believe that managers will be of higher age group than the remainder of the employees, that concept is widely changing. We constantly find younger managers with older workforce. Managers will have challenges of overlooking age and focusing on tasks. Also to develop teams that work well together despite of age discrepancies and presenting with different skill sets. Managers will also have to design training exercises accustomed to diverse ages and skill sets rather than universal approach (Aging, 2014).
Policies and Age Discrimination
Policies regarding raises and promotions should be based on performance rather than tenure. Developing an appraisal process is crucial that can analyze each employee on performance. Employees despite of their age should have clear understanding of expectations and performance (Policies, 2014). In a selection process the reviewer should be blinded to age as this would prevent any biased decision based on such. During recruitment and evaluation process consider experience and skills related to job requirements by eliminating the age criteria. Policies related to layoffs often focus on seniority basis and can be used just so long as it is based on years of service rather than age. Considering alternatives including reducing work hours or asking employee to take temporary part-time status will prevent employer from facing a discrimination charge.
Challenges of a Diverse Workforce
Diversity is beyond acknowledging difference in age, gender and ethnicity. Implementation of diverse workforce involves recognizing and combating discrimination and promoting inclusiveness. Negative attitudes and behaviors are hurdles to organizational diversity. They can be harmful to working relationships and affect work productivity. Attitudes such as prejudice, stereotyping and discrimination should not be reasons for employee retention, acquisition or termination (Diversity, 2013).
Overcoming Diversity Challenges
Teaching managers about legal requirements of equal employment opportunities and fair treatment of all employees despite of age, ethnicity, gender or religion is an important action to overcome diversity challenges. For example a manager might receive an application from an applicant to drive trucks and automatically ignore women that applied for the job without considering their experience or training. Managers should be taught about advantages of diverse workforce to better serve diverse market of customers and clients. Minorities comprise 15-20% of US population and as such make up a substantial subset of cliental for a company. Diverse group of employees can identify strategies to market products to a diverse cliental that may not have been served previously by an organization.
Benefits of Diverse Workforce
Diversity in work place can provide creativity, increased marketing opportunities and enhance business image. Diversity can prevent lawsuits and can be a critical component to organization's success. Diverse workforce is a reflection of diverse population. It promotes better employee interactions and environment.
Conclusion
In conclusion the two key components of promoting better organizational environment is developing scheme to manage aging workforce and promoting diversity within the workforce.
References:
1. The Future of Workplace Relations. (n.d.). Retrieved December 7, 2014, from http://www.acas.org.uk/index.aspx?articleid=3544 2. Aging populations and management. (2014). Academy of Management Journal, 57(4), 929-935. 3. Policies That Will Help Avoid Age Discrimination. (n.d.). Retrieved December 7, 2014, from http://smallbusiness.chron.com/policies-avoid-age-discrimination-2847.html 4. Diversity in the Workplace: Benefits, Challenges and Solutions. (n.d.). Retrieved December 7, 2014, from http://www.multiculturaladvantage.com/recruit/diversity/diversity-in-the-work
Related Topics