The Roller Coaster Ride: The Resignation of a Star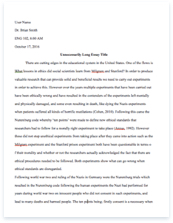 The whole doc is available only for registered users
Pages: 3
Word count: 650
Category: stars
A limited time offer! Get a custom sample essay written according to your requirements urgent 3h delivery guaranteed
Order Now
This case is about power dynamics of attracting, retaining and compensating a star performer in a services firm. These are shaped by interdependencies between people and exogenous factors like labor market and competition. In the case Peter Thompson's informal source of power which resides in his star status and his relational power grows big enough to question Stephen, in whom the formal source of power lies. Stephen Connor who is the director of research at investment bank RSH is faced with a threat of resignation by one of the best performers in the department, Peter Thompson. Peter had been consistently ranked in top five by Institutional Investor (II) magazine which made him all the more popular and helped RSH attract better deals and commission. Peter's rise was partially due to rising semi-conductor industry and mentoring from senior analysts. However, seeing that he was indispensable for the bank, he decided to use his power and threaten the company with his prospects of resigning.
Stephen acknowledged the fact that Peter's presence was important for the bank, especially for the upcoming PowerChip deal and hence he decided to talk to Peter about his reasons for leaving the firm. Peter, on the other hand, kept giving unreasonable explanations of why he wanted to quit, probably in the expectation of a counteroffer from Stephen which will increase his compensation. At first he said that he wanted to leave because there are more salespeople to market his products in the new organization, but on being considered for a hike in compensation, he quickly acceded to Stephen and decided to stay in case his pay is increased. This clearly reflected that the true reason for him resigning was a demand of increased compensation. After contemplating on whether to counteroffer Peter or not, Stephen decides not to bow down and instead ask Peter's junior Rina Shea to take up Peter's job at an attractive compensation and other non-monetary benefits.
Rina, who was earlier willing to leave RSH and move along with Peter, felt that she would be betraying Peter who had been a great mentor, but on seeing better career opportunity, she starts contemplating and becomes inclined towards Stephen's offer. On one side, Stephen is contemplating on the positives and negatives of promoting Rina and letting Peter go from the company, on the other hand, Peter is eagerly waiting for a counteroffer from Stephen. The case facts suggests that Peter is purely taking advantage of his knowledge, star status and his position by asking Stephen a very high increase in compensation. While Stephen, on the other hand, is trying to use his positional power to find a replacement for Peter and let him go off, but at the same time, this might lead to a loss as Peter is very good in his work. Let us understand the two cases and then decide what action should Stephen take. Case 1: Stephen does not make the counter offer and promoted Rina Shea Positives
Negatives
Money will be saved
Will lose a star analyst
Might lose out on deals like the PowerChip deal
Rina Shea might not be able to perform
Case 2: Stephen makes the counteroffer and satisfies Peter's demand Positives
Negatives
Saves a star analyst
High financial loss due to increased compensation
Earn money on better deals in future
Peter's bargaining power will further increase and his demands in future as well
Other analysts may be dissatisfied
Exh 7 suggests that people who accept counteroffers are more likely to leave the company in an year
His informal source of power may increase so much so that it might be detrimental for Stephen and the bank. Since the negatives of making the counteroffer outweigh the positives, it is better if Stephen does not offer Peter a counteroffer. Also, eventually, Stephen has an upper hand in the bargaining process; he must exercise his power and take the right decision.
Related Topics