The role of the dental nurse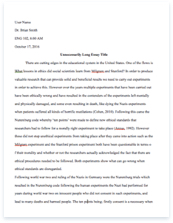 The whole doc is available only for registered users
Pages: 6
Word count: 1486
Category: Nursing
A limited time offer! Get a custom sample essay written according to your requirements urgent 3h delivery guaranteed
Order Now
Introduction
The professional nurse chosen is that of a dental nurse. This role of nursing is as demanding as any other nurses role and is often overlooked. The salary is basic often just above minimum wage but the role requires experience and attending a dental nursing course. The dental nurse who was previously second to the dentist now is almost equally important as the dentist. A nurses role can be assisting, practicing medicine and administrative. It has become more important role as nurses are more specialized today then they were many years ago. There are many further specialist dental nurses like orthodontic dental nurse and oral surgery nurses. In contemporary medicine both therapeutic as well as nursing tasks are performed by a team rather than an individual, being it a doctor or a nurse.
The trend in nursing is to collaborate with other health care disciplines as well as with clients. Use of interdisciplinary health care (IHC) teams can facilitate the emergence of holistic client care goals from teams of diverse health care specialists. (Neuman, 1995) This is taken from the Neuman's Systems Model.  In this light, the nursing professional can adapt to the Neuman Model well because as a member of the team, collaboration with other members of the team leading to an effective treatment plan for the patient.  Different members of the team have distinct and varied training and treatment objectives-all leading to the patient recovery or as close to this as possible
The duties of a dental nurse
A dental nurse has to deal in a professional way and have a character of trust worthiness related to the post. She needs to keep patient confidentiality at all times. She is an assistant to the dentist helping take clinical notes, charting, write patient records and put treatment plans and patient details on the computer. She is responsible for updating the daily list of patients, filing and taking out records.
In the surgery she assists chair side with aspiration of liquids from the mouth , retracting lips or tongue ,positioning light and chair .This may be represented by the concept of 'four-handedness'. This is the greatest point of contact between the dentist, the dental nurse and the patient. She acts as an extra pair of hands, so to speak, and in this way becomes an integral part of the dentist's daily, clinical regime. (Gibson, Freeman and elkans1999)
 She mixes all the dental materials and so needs thorough knowledge of how to manipulate and what is used when. She is responsible for making sure the surgery is stocked, clean and tidy and adhering to cross infection protocols. She is responsible for cleaning and sterilizing equipment between patients and disinfecting surfaces. She sets up the surgery at the start of each session and escorts the patient into the room. It is the dental nurse who at many a time provides emotional support during administration of anesthetic for example or just smile for reassurance. At many a time she is the one who deals with the patient out of the surgery answering queries related to treatment or a treatment plan.
Stock is often ordered by the dental nurse or she advises a manager of stock shortages. She liaises with reception staff over a patient's appointment. She handles writing of laboratory slips and ensuring laboratory work for prostheses such as dentures or bridges is returned in time for the patient's appointment.
At times she may be required to cover reception or work as a receptionist and nurse and so attend to phone calls, make appointments and handle cash and patient charges. She must deal with sending referral letters and recalls for check ups. She must also handle computerized systems as most surgeries and hospitals use computer systems to send claims for patient treatment and charges. She at times must work with different dentists and so must be quick to adapt and have a cheerful disposition.
The dental nurse must be present in the room at all times acting as a chaperon for the dentist. She plays a key witness in all conversations and sessions and is important for any medico legal issues which could arise.
Neuman's System Model
 The Neuman System Model (Neuman,1995) can be seen as a central circle which is the patient; the outermost solid circle can be interpreted as the patient's normal well state; the broken line outside the normal "well state" line; the broken circles surrounding the basic structure can be interpreted as the efforts of the medical team.  These efforts being the treatment plan.  The five variables are categorized into physiological, psychological socio-cultural, spiritual and developmental .NSM (Neuman Systems Model) is based on numerous concepts and sub concepts, some of which are: stress, adaptation, homeostasis, levels of prevention, intra, inter and extra personal factors, optimal wellness and basic structure
Application of Neuman's System Model
According to Neuman System model it can be clear that a dental nurse is part of a team .In the surgery there are three people, a dentist, the dental nurse and the patient. Both the dentist and the nurse need to have a good understanding between them if they are to make the third person the patient comfortable and so provide the required treatment. The nurse's role here to support the dentist in a difficult situation for example lack of patient cooperation is important as it decreases the stress for the dentist and seeing the nurses confidence in her colleague reassures the patient . She can provide psychological support by positive reinforcement of the patient's behavior e.g. a child allowing the dentist to give an injection by saying the child is being good.
At times it might be a good idea if he nurse finds a common subject of interest to talk about with the patient so diverting the patient's focus of attention away from the treatment. Spirituality has been a healing way for centuries and nurses need to recognize this means of supporting patients beliefs.Findings support the need for increased emphasis of theoretical and clinical spiritual knowledge in nursing education and the development of a typology of spiritual nursing interventions to direct nurses in enhancing the spirituality of clients and implementing holistic nursing care (Sellers, 1998).
A dental nurse's knowledge in physiology and dental pathology might help to explain prevention methods to the patient. For example a patient may leave the surgery or a mother might phone the practice and speak to the dental nurse who must be able to explain post operative instructions or medicines a child can take to relieve pain. A dental nurse can explain brushing methods and so this helps reinforce Neuman's model system's sub concept of preventing disease and promoting homeostasis.
Dentistry uses a lot of terminology and phrases which are easily understood by dental personnel and provide an efficient means of communication. Neuman's Models System can be applied where interpersonal relationships form the basis for communication and various specialties of dentistry and their teams must communicate in a quick manner. At the same time all members of the team must be able to simplify and explain procedures to a patient in order to gain a patients trust and compliance.
Ultimately good oral health can be seen as confidence building for the patient. If he realizes that people like the dental team are interested in his oral health he is motivated to take up preventative aspects and so this holistic view and approach to increasing the wellbeing of an individual.
         The usage of the usage of the NSM in healthcare is increasing.  The Neuman Model is capable of being used in the future.    It is being understood as a readily adaptable model.  This interdisciplinary health care team experience has enhanced the level of professional expertise and has enriched both our professional and personal lives. The experience of coming together for the good of the client has its own intrinsic value. We believe that, with a history of increasing health care specialization and compartmentalization, the work of interdisciplinary health care teams using a holistic model of care is one of the few health care options leading toward increased levels of wellness for all people in all countries. (Donley, 1991)
References
Donley, P. (1991). Spiritual dimensions of health care: Nursing Mission. Nursing and Health
Care NLN 12 (4), 178-183. [Medline]
Gibson, B. Freeman, R. Elkins, R. (1999) the role of the dental nurse in general practice British Dental Journal Vol 186, No.5.1999
Neuman, B. (Ed.) (1989). The Neuman Systems Model (2nd Ed.) Norwalk, CN/San
Mateo, CA: Appleton & Lange.
Sellers SC, Haag BA. Spiritual nursing interventions. J Holist Nurs. 1998 Sep;
  16(3):338-54.
Related Topics