The Role of Symbolism in James Joyce's "Eveline"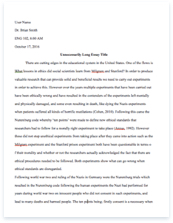 The whole doc is available only for registered users
A limited time offer! Get a custom sample essay written according to your requirements urgent 3h delivery guaranteed
Order Now
In the short story "Eveline", the author James Joyce, capture's symbolism, through Eveline's feelings of disparity of the life, she lives. Symbolism in meaning appears very simple, yet, is very complex as it hides within a story, giving a story much deeper, richer meaning. As symbolism grabs the readers attention and keeps it until the very end. Joyce brilliantly creates this short story with the use of symbolism enthralling the reader on adventure of love and life.
Joyce's creative and unique use of symbolism gives the reader understanding of Eveline's desire to be free from the life she lives, and how she was easily swept out of reality into fantasy of a better life, ignorant of the fact she is not in love with Frank, but what Frank represents in her. Joyce's direct reference to Eveline's "…sudden impulse of terror. Escape! She must escape! Frank would save her. He would give her life…" (518: ed.7, ch.7) gives clear indication that Frank symbolizes freedom from the life she lives, it does not give any sign of love for Frank as a person. An escape, an adventure perhaps, from the depression, poverty, political upheaval and strive of society in which she lives. Frank symbolizes her hope of a better life, freedom, opportunity for change, with the prospect of a life filled with 'good times'.
Which Eveline longs for, or does she… while reading 'Eveline' again it becomes evident she is soberly aware that she does not hate the life she leads and that she would miss it terribly. Joyce provides clear symbolism with "… he would drown her" (518: ed.7, ch.7) the word 'drown' offers the reader understanding of her sudden awareness that she would be trapped in a life similar to one she is living, raising children, caring for a home.
Eveline abruptly halts her decision to run away with Frank, her life for now is there assisting her Father and raising her younger siblings. Which Joyce makes clear with symbolism "A bell changed upon her heart" (518: ed.7, ch.7) displaying her emotional state through the analogy of a bell changing, this being her change of heart, change of decision. To stay in the life she presently lives, as Frank also represents the fear of the unknown. Her emotions changing rapidly at this point from escape to clutching unto her life with her Father and siblings, and refuting the thought of life with Frank.
As if she somehow now approved of the life she lives and fantasy, was just that, fantasy, evaporating the moment she chose not to leave with Frank. Symbolizing perhaps the reality of the harshness and desperation of the society she is enthralled in, escaping is a common fantasy .
WORKS CITED
Joyce, James. "Eveline". The Bedford Introduction to Literature. Ed. Michael Meyer. 7th. ed.
Boston: Bedford/St. Martin's, 2005. 518.
Related Topics