The Pro's to Giving Kids Phones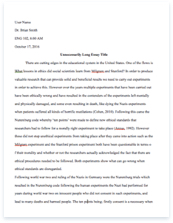 The whole doc is available only for registered users
Pages: 2
Word count: 441
Category: Kids
A limited time offer! Get a custom sample essay written according to your requirements urgent 3h delivery guaranteed
Order Now
There are many reasons to give kids phones. Their many benefits to giving the kids phones. They help with many different things and are easily accessible. Some apps even give kids entire libraries with them at all times. Kids now have an infinite amount of knowledge in their back pockets! One benefit of a phone is communication. Social media helps kids who have a hard time making friends. Online you could meet so many different people with the same interests or hobbies as your kid. It also allows parents to keep in touch if their at a friends house or at the mall. In case of emergency a phone can help you find your kid.
Another reason is because a feeling of freedom, while their parents can still see where they are. With modern day technology parents simply turn on GPS and can see their kids exact location, or text their kids and ask. A life lesson they can learn is a sense of responsibility. If you give a kid a phone they will see it as their most prized possession. They will learn how to take care of things on their own. Phones even help keep kids entertained if their parent is in a meeting or waiting for the doctor's office. It can also be good distraction in case a dire situation pops up. With new games kids can play and even make new friends, or test their intelligence with brain games.
It will also help kids as technology is getting more advanced. Modern day tech is getting more and more advanced and quite frankly more confusing. Giving them a phone will help them keep up with new updates and computers. Something else you may have heard about is education. Phones give kids easy access to many different apps and websites to help them learn new things. It helps kids learn things quicker and faster. All they have to do is type on a few words and hundreds of websites will come up. Navigation can be easily learned with the help of a phone. Apps like Google Maps can teach kids how to read maps and help kids learn north, south, east, and west.
Most adults are worried about cost or the things their kids are exposed too. Well with most updates parents can limit their kids or even control what apps they download. As for the cost, phones are worth every penny and would do more good than harm.
That's why adults should give their kids phones. They will have all the tools they need in their pocket. While your kids still give you headaches, at least some of them will go away.
Related Topics