The Negative Effect of Advertising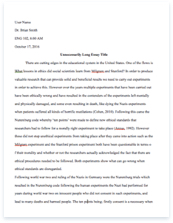 The whole doc is available only for registered users
A limited time offer! Get a custom sample essay written according to your requirements urgent 3h delivery guaranteed
Order Now
Advertising is a marketing method to encourage, persuade, or even manipulated people to do a specific action such as buying a product. Additionally, the main purpose of advertising is to convince customers that a company service or a product is the best. Throughout history, public services have used advertisings to increase their sales and reputation. For instance, if your company has developed a product that you consider is better than anything currently in the market, advertizing allows you to let the world know about your product. However, there are also some negative effects that advertising industry possesses. Even though advertising industry performs many public services, people do not rely in this method because ads are too exaggerated or even false, people are manipulated through ads about choosing decisions and the industry forces people, such as children, into having a stereotype body image.
First of all, many companies have become powerful by taking advantage of advertising. There are some companies such as cosmetics industry that promise to its client wonderful results on their appearance. Usually, they use lots of pretty and unimaginable models on their ads. As a result, people became impacted with the effect of those products. However, according with some researches, these types of advertisements do not reflect reality and they are not ordinary. In the real life, advertising industry uses innovative software such as photoshop to improve models' appearance and beauty.
The idea of people's mind is that using those products they can look like the models in the ads. In the article, "false beauty in advertising and the pressure to look good" by Jos Winson, special to CNN, the author explains that advertising industry forces people to obtain a better appearance. Consequently, they suffer of mental problems about their body's confidence such as depression or the idea to lose weight. In fact, advertising industry helps companies such as make up business to create a perfect appearance. Nevertheless, these ads disturb peoples' behavior by projecting an unreal stereotype of beauty.
Second of all, advertising industry is used to improve income of many companies. Basically, people are persuaded to choose a specific product among the competency. It is the reason why many companies spend money to create an effective advertisement. Nonetheless, advertising industry interferes on peoples' decisions because, ads pretend to keep you from thinking and, instead, convince you to buy choices based on emotional responses. To illustrate, according with Dr. Julie Sedivy (teacher of university of Calgary), your thinking can be persuade by ads because of the nescience of information that people ignore. Consequently, people decide to choose a specific product base on the emotional way. She explains also that people are perfectly happy to make decisions base on reactions that do not involve our full attention. Indeed, ads industry develops sales of companies.
People are induced to select an article between other items. However, people's decisions are altered by ads because they do not want to spend time on thinking another option. Finally, many companies use advertising to attain attention from people. Some examples include commercials for clothing, cosmetics or weight reduction. In other worlds, ads offer unrealistic expectations upon people to reach more capital. In contrast, researches are found that teenagers are mostly affected by these types of ads because they create a false image of body. Moreover, according with Paul Humphreys, advertisements can actually develop higher self- esteem about teenagers. In conclusion, advertising is a path to persuade peoples' mind to buy a specific product.
The primary objective of ads is to satisfy costumer's decisions. Along history, public services have used this method to promote their products and accomplish fame. However, advertising has also a negative effect upon people. Even though advertising business performs many public companies, people do not trust in this technique because ads are too inordinate or even fake, people are controlled through ads about choosing decisions and the industry compel people, such as children, into having a stereotype body image.
Related Topics