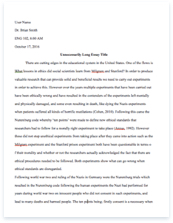 The whole doc is available only for registered users
A limited time offer! Get a custom sample essay written according to your requirements urgent 3h delivery guaranteed
Order Now
Leonardo da Vinci was born on April 15, 1452 and died on May 2, 1512, he was a well known artist of the High Renaissance, Early Renaissance, Renaissance, Italian Renaissance, And Florentine Painting periods. One of his most popular art pieces is known as The Last Supper, the painting was completed on February 9, 1498. The painting symbolizes John 13:21. This painting was one of his most famous painting and was currently in bad condition; in fact soon after it was made it started deteriorating. This painting shows how unique of an artist he is. 
The Last supper was made during the High Renaissance, Early renaissance and the Renaissance periods. Leonardo used oil and temporal mixes adding theses to dry wall. He mixed these all together because he wanted to preserve it but even by mixing all of this together it started to wear of even in his lifetime: along with the natural causes of destruction there was another element. He also mixed these all together to try and make it to look like an oil painting.
A door cut the bottom of the painting in his time many people did not admire it like now days so it was often messed with. People now days stand in awe of his paintings because they are unique and beautiful. The composition of this artwork is presents unique compared to traditional ways the biblical story is portrayed. Jesus in the middle of everyone with nobody overlaps him. He is made with a triangular shape with groups of three disciples on one side and groups of four on the other. The art shows Jesus being clam in the middle of a dramatic situation. The paintings compositions is explained as a "harmonious interplay of movements, an astonishing achievement in a painting which is by its nature static." This quote means that it is hard to show the dramatic parts through a painting buy Leonard was able to through his art composition.
The Last Supper is symbolizing Matthew 26:12 which is where Judas betrays Jesus. Leonardo groups the disciples like he did to symbolize the four gospels, and three is the number of trinity. He also symbolizes Jesus as a calm man in a time of commotion and panic this shows how Jesus is always calm in all the commotion: the disciples are portrayed as panicked and confused. This painting symbolizes the story of Jesus last meal before he is crucified with his disciples.
The last Supper is a symbolic painting it also has a unique composition and style.
Although Leonardo's use of oil, temporal mixes, and drywall did not preserve the painting he accomplishes the fact of a unique way of painting. By reading Matthew 26:12 there is a picture with a meaning you can imagine.
Related Topics