The Human Resource Information System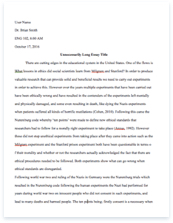 The whole doc is available only for registered users
A limited time offer! Get a custom sample essay written according to your requirements urgent 3h delivery guaranteed
Order Now
Introduction
The Human Resource Information System (HRIS) is an information system that automates the administration of human resource functions such as the management of all employee information (i.e. updating of employee profiles, employment history, positions and job description), administration of employee benefits (leaves, bonuses, etc) provision of critical employee related documents (employee handbooks and company policies), and facilitation and analysis of employee performance management, among others. (Kavanagh & Thite 2008)  It is also integrated with company's financial information system for payroll management. The HRIS user manual is designed to serve a technical guide on how to operate the HRIS.
Log on Procedures
A user account is a special security feature of modern computer systems to regulate and control the users who are accessing or using a multiuser information system like the HRIS.  All employees must enter their username and password to successfully log on to the system and be given authorized access. (Figure 1)  User accounts are provided to all regular employees for standard uses of the HRIS.
Start Up Page
After logging in successfully, the HRIS opens that main HRIS interface or start up page, which contains buttons that pertain or represent the major functionalities of the HRIS such as personnel, performance management, office policies, forms (leave, overtime ad other benefits application forms), and help menu.
Not all functionalities are accessible to all employees. Standard employees can access only to functionalities that are related to their work such as downloading forms for leave and benefits, viewing company policies such as employee handbooks or viewing their personal profile and job description, and other non confidential information.  Designated HR officers have access to all functions relating to personnel management including the updating of employee profile, conduct of performance management and the generation of reports.
Features
Performance management allows officers to conduct performance evaluation of employees under their authority or command. The office policies button provides access to all the employee related policies including employee handbook such as policies for overtime, turn off, requisition, sexual harassment, use of office equipment, email and internet, among many others. Forms refer to downloading the required forms that employees need to fill out to apply or avail of certain benefits. The help menu functions as an online user guide that provides information on how to use the HRIS.  It also includes a vocabulary definition of lingo used in the system.The personnel button is used for managing personnel information where employees can view and print their profiles.  Designated HR officers however can add, delete employee records, update employee information (personal information, education, employment, specialization, trainings, etc as show in figure 2. 
Benefits
The HRIS practically provides all information related to employees and automates administration of employee records and other personnel functions. For instance, the HRIS allows the HRD to track and analyze employee performance for purposes of promotion. Employee attendance can also be interfaced with the accounting system for computerized payroll management.  On the other hand, regular employees can transact with the HRD through the HRIS.  For instance, they can download forms and read related policies to facilitate their applications for benefits thus freeing HR staff for more critically strategic functions.  The HRIS basically automates the primary functions of the HR department such as payroll, attendance, employee benefits and personnel management. Efficient administration of these traditional HR functions helps the human resource department to focus instead its efforts on employee development and aligning HR activities to the overall strategic objectives of the company.  (Bohlander & Snell 2009)
Software Providers
Instead of developing one's own HR information system, a company may opt to simply outsource if not purchase commercial HRIS software for implementation in their company. This will help company to save from the hassles and tussles of IT development and allow it to focus on its primary business instead of engaging in an IT endeavor that is beyond its expertise.  There are multitudes of HRIS software that are now available in the market which can be customized to fit a company's particular requirements.  Each also has its own strengths and weaknesses. For instance, the Perfect Software's human resource management solution practically encompass all the key features of an HRIS including a comprehensive demographic information, automation of HR function, open enrollment, workers compensation and new hires. The iVantage HR software from Spectrum basically provides the same features, which are web based thereby allowing remote administration. The Harris Data Human Resources Information Systems on the other hand is interfaced with EEO, OSHA, COBRA to allow the system to stay abreast with the latest HR trends and maintain compliance with government regulations.
Control and Versions
A designated systems administrator usually from the Management Information System Department (MISD) or technical staff from the software provider maintained by the company on a retainer basis have specialized access for the administration of the HR information system which includes maintaining the operational efficiency of the system including the updating of program patches for upgrading the system, administering control of the users and other troubleshooting problems. Because all information systems continually evolves to accommodate upgrades in system, to stay responsive to the dynamic changes in the business environment and to address any loopholes or program bugs that may be discovered, newer versions of the software program may be released by IT providers.
References
Bohlander, George  and Snell, Scott. 2009. Managing Human Resources. 15th edition. Cengage Learning
Kavanagh, Michael J. and Thite, Mohan. 2008. Human Resource Information Systems: Basics, Applications, and Future Directions. Sage Publications
http://www.harrisdata.com
http://www.spectrumhr.com
http://www.perfectsoftware.com/
Related Topics