The Hippocratic Oath and Some of Its Rules That Do Not Correspond to Modernity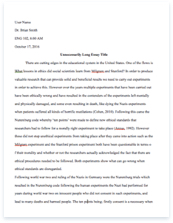 The whole doc is available only for registered users
Pages: 2
Word count: 476
Category: Doctor
A limited time offer! Get a custom sample essay written according to your requirements urgent 3h delivery guaranteed
Order Now
The Hippocratic Oath is the oath all doctors take after medical school in which they state their code of conduct and obligations as a doctor. This oath which was written over 2500 years serves as a written set of rules for doctors to go by when involved in patient care. However, as time passed, different medical practices and technologies have emerged and as a result, the Hippocratic Oath no longer serves as a relevant code of conduct in modern times.
The Hippocratic Oath states, "Similarly, I will not give to a women an abortive remedy." This concept is clearly outdated as in the United States, abortion is legal in every state with abortion clinics set up throughout each state. In these abortion clinics, there might be several nurses or doctors who administer the clinic and assist with performing the abortions. Therefore, these doctors are going directly against the Hippocratic Oath for the purpose of helping a certain demographic of patients in which they are now allowed to perform these operations. This shows that this concept of the oath is not relevant in contemporary times.
Furthermore, the Hippocratic Oath also states, "I will neither give a deadly drug to anybody who asked for it, nor will I make a suggestion to this effect." With the introduction of respirators and other life-saving technologies, doctors now need to consider how long they should prolong someone's life for in an attempt to save him. However, it is not the doctor that makes this choice but rather, the patient's family considering if the patient is incompetent and unable to make his own decision. Therefore, if the family wishes to discontinue the patient's life – saving treatment, the doctor must honor those wishes. This issue came up during The Karen Ann Quinlan case in which the New Jersey Supreme Court decided that "life-support could be discontinued without the treating doctor being deemed to have committed an act of unlawful homicide"(Helga and Singer 9). As this ruling shows, the doctor is allowed to discontinue a patient's life support if the patient's family wishes for it which is essentially the same as giving a deadly drug such as in euthanasia as they both result in the loss of the patient's life.
As it can be seen, there are several concepts from the Hippocratic Oath that no longer hold true to this day. Even though some aspects are outdated in contemporary times, the Hippocratic Oath still holds a very important value to medical doctors as some ideals still hold true to this day and will forever remain true such as doctors keeping patients away from injustice and protecting patient information which is now monitored through the Health Insurance Portability and Accountability Act. Therefore, the Hippocratic Oath has concepts that are not relevant in modern times, but also contains obligations that have remained true since the oath was written.
Related Topics