The Effectiveness of the Dynamic Learning Program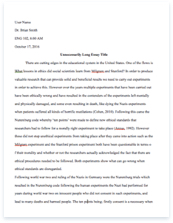 The whole doc is available only for registered users
A limited time offer! Get a custom sample essay written according to your requirements urgent 3h delivery guaranteed
Order Now
There have been so many approaches that claim to support the often quoted phrase "quality education." But for many years, learners have only been catered in the idea of traditional lecture-based education in which we assume that for every bit of teaching there is a spark of learning by those who are taught. It is doubtless that the traditional education offers various benefits for students. For some, it is the best mode of education; however, it also has drawbacks which makes it inconvenient in some matter. For instance, in traditional classroom setting, all students seem to be dependent on their teachers in every study related matter.
Such dependence might strangle students' creativity which leads in a way that many of them might never get to know their strengths. Another main argument imposed against traditional classroom setup involves the probability of how little it might engages students. It seems that breaking up the uniformity with activities creates a more dynamic and independent learning environment for the students. It is indeed that lectures are very important have in grasping education, but perhaps it shouldn't be considered the be-all, end-all technique. Barely accentuating discussions that requires the students to talk with more to each other or do things together might be a solution to improve students' learning process and ability to retain knowledge.
Listening to discussions repeatedly doesn't work for all subjects and it might have a serious drawback towards compromising critical thinking skills. Including simple question-and-answer sessions during or after makes for the best strategy to break up some of the monotony and challenge students to truly contemplate the material. Apparently, if a teacher just stands there endlessly talking to the class, there's probably no real way to fully grasp whether students understand the subject matter. It might be suggested that breaking up classes into discussion groups, Q&As, note-trading sessions, or something similarly interactive and eclectic might help learners incorporate lessons in a more comfortable way, but it also endure them to inquire about anything particularly confusing as well. In this case, too many students asking too many questions might indicate that some things might need change and clarification in future classes. Without such valuable feedback, teachers wouldn't probably be able to improve their offerings and create the most effective educational spaces possible.
It could be the case that as a passive format, creativity, critical thinking, analysis, and other more active ingredients in a valuable education receive little attention. Lectures certainly fortify memorization and note taking, but somehow, they aren't the only abilities students need to succeed. In this case, students should be offered a wide variety of ways to learn, among which they could choose or with which they could experiment. They do not have to discover different things the same way. They need to learn at a very early stage of "schooling" that learning how to learn is certainly their responsibility — with the help they seek but that is not imposed on them. Teaching in the twenty first century, most likely requires training that incorporates the 21st century learners, and in order to prepare them for this new world, we need to change the way we educate them. Clearly, you don't need a stint as an education major to know that different teaching styles exist out there, and one of them is the Dynamic Learning Program.
Huge companies like Smart Communication supports the improvement of education in the country by implementing relevant innovative technologies and pedagogies for schools such as the CVIF-Dynamic Learning Program (CVIF-DLP).The Dynamic Learning Program is a modern teaching method developed to improve student learning and retention. Dynamic Learning Program is a process approach teaching methodology, stresses on the writing component to keep the students actively participating in the learning process. In DLP, students write first the concepts before the lectures or discussions. This develops better comprehension, active participation in the actual class discussions, and discipline. Many school has implemented the program which also features parallel classes, portfolio-based notes, and a no-homework policy. Now, more than 100 schools all over the country are implementing the program and are seeing good results.
Overall, it is certainly that Dynamic Learning Program offers a smart vision that might change our fate and understanding towards the educated life. It's probably the time for the world to be more open to the possibility that one day, we will achieve the dream of a quality education. Understanding the mere concept of Dynamic Learning Program and how it aims to achieve a more innovative solution for the development of the education system, seems to be a one step closer for all the possibilities that are all ahead of us and for the future generations of learners.