The Diagnosis of Leptospirosis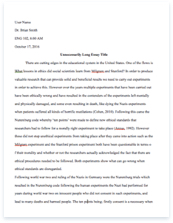 The whole doc is available only for registered users
Pages: 3
Word count: 747
Category: Disease
A limited time offer! Get a custom sample essay written according to your requirements urgent 3h delivery guaranteed
Order Now
             Leptospirosis is a worldwide zoonotic disease caused by bacteria called leptospires, Leptospira interrogans. This species is divided into more than 200 serovars with var, icterohemorrhageia though to be more virulent and more likely to cause Weil's disease, a severe form of infection. It also called as Weil's disease, Mud Fever, Trench Fever, Flood Fever, Spiroketal Jaundice and Japanese Seven Days Fever. But the most common name of it is Leptospirosis.
            Rat is the main host to leptospirosis although pigs, cattles, rabbits, hare, skunk, and other wild animals can also serve as reservoir hosts.
            It is an occupational disease affecting veterinarians, miners, farmers, sewer workers, abattoir workers, etc.
            Leptospira Interrogans are fine spiral bacteria 0.1 urn in diameter and 6- 20 urn in length. Appears straight with 1 or both ends hooked. Locomotion is achieved in a fluid medium by a whirling motion around the longitudinal axis and by a serpentine or corkscrew motion in semisolid medium.
            The incubation period rangers from 7-19 days, with average of 10 days. The mode of transmission is through contact of the skin, especially open wounds with water, moist soil or vegetation contaminated with urine of infected host.
            The signs and symptoms would vary with different degrees of sensitivity. It has two clinical phases:
The leptospires are present in the blood and Cerebro Spinal Fluid. Onset of signs and symptoms are abrupt with fever, headache, myalgia, nausea, vomiting, cough, and chest pain.
It correlates with the appearance of circulating IgM.
            Leptospirosis can be diagnosed by its clinical manifestations, culture of the organisms, and examination of the blood and CSF during the first week of illness and urine after the 10th day.
            The bacteria can immediately be found in the blood and urine the moment the infection occurs. Diagnostic test that could be performed to know the occurrence of this disease are blood test and serum tests to detect the different strains of the presence of the microorganisms. The Leptospira interrogans could also be cultured. This could be get from the blood, urine and serum by other clinicians and lab technicians considers this as one of those who could detect the presence of Leptospira interrogans inside the person's body.
            Other test includes BUN and Creatinine. If the transaminases are being increased then the presence of Leptospirosis is confirmed.
            Polymerase Chain Reaction and ELISA are two of those who are of importance among the diagnostic tests. This helps in confirming the presence of the disease and not just detecting the presence of the bacteria or the microorganisms in the blood and in the urine.
Not all of these diagnostic tests are being made available to all places. Leptospirosis could sometimes be silent and not manifest many signs and symptoms; this could be along with the dengue fever and other viral diseases.
There are treatments for Leptospirosis and these include:
Penicillins and other related B- Lactam antibiotics (PCN at 2M units q 6H IM/ IV)
Tetracycline ( Doxycycline at 100 mg q 12H p.o)
Erythromycin ( 500 mg q 12H p.o) in patients allergic to penicillin
Prevention and Control of Leptospirosis includes the following:
Improved education of people at particular risk examples. Farmers, miners, etc. to increase their awareness and enable early diagnosis and treatment.
Use of Protective clothing boots and gloves especially by workers with occupational hazards
Stringent community, wide rat eradication of program. Remove rubbish from work and domestic environment to reduce rodent population.
Segregate domestic animals potentially infected from man's living, working and recreation areas.
Isolation of patients and concurrent disinfection of soiled articles
Report all cases of leptospirosis
Investigation of contacts and source of infection
Chemoprophylaxis in groups at high risk of infected host.
To prevent having this disease, one should be very careful with his or her environment. Be responsible with the actions he will undertake, and especially with the animals that could transmit the aforementioned disease to him. He should have much precautions to prevent the transmission of Leptospirosis and have a healthy immune system to fight the invading bacteria's that will try to invade the human's body suppress the immunity of the person.
Reference:
Brunner, K., Suddarith, L. Medical- Surgical Nursing. G. Ferguson Publishing Company, 1993.
Chin, J. Control of Communicable Diseases Manual, American Public Health Association.2000.
Wagman, R. J. The New Complete Medical & Health Encyclopedia. Little, Brown, 1985.
Related Topics