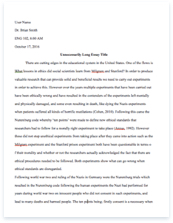 The whole doc is available only for registered users
A limited time offer! Get a custom sample essay written according to your requirements urgent 3h delivery guaranteed
Order Now
I can hardly recall how my best friend and I met, but I do remember not liking her so much as it takes a lot for me to call someone a friend. Luckily, fate had a different plan and gave me a shoulder I can always lean on. There are countless reasons how people are drawn together, but I have always believed it is in our human nature to reach out and make a connection. A film called The Bucket List tells the story of two ailing men from completely different worlds become roommates in a hospital, after being diagnosed with a terminal lung cancer, which led Carter Chambers and Edward Cole to a journey in search for life changing connection. Morgan Freeman plays the role of Carter Chambers, whom in his early years aspired to have a profession in History, but landed as a mechanic; a job appointed by life. Black, broke and baby on the way, Chambers embraced the first decent job given to him and made a career of it for over forty years.
The film begins with Carter receiving a phone call from Virginia, allowing the audience to quickly forecast the predicament he was in. After quick deliberation Carter takes a quick glimpse at the lit cigarette he was smoking before letting it drop to the floor, as he walked baffled by the news his wife Virginia delivered. Chambers finds himself fighting for his life in the hospital waiting for results where he meets Edward Cole, a role played by Jack Nicholson, a wealthy, well-groomed proprietor of the second largest hospital management. Ironically, Cole who is accused of running poorly staffed and overpopulated hospitals by the County Board defended his policy claiming, "Two beds to a room. No exemptions."
Unaware, of the horrible timing that was going to be delivered after his results are processed, after coughing up blood; known as hemoptysis which can be very frightening as it can be symptoms of Lung Cancer. Cole was given immediate attention and was ordered quickly to proceed to surgery. The doctor in charge of the operation relays a simple message for Cole to remember before preceding their attempt to stop the cancer from spreading in the patient's brain. Sadly, by the morning of his surgery the cancer had spread so far throughout his body that the doctors gave him five percent chance to survive. After the successful procedure, a tunneled catheter was placed on Cole's chest, which are inserted in an outpatient surgical procedure; one of the few methods used to give direct medication into the blood stream by means of Intravenous chemo treatment.
The doctor then advised to go after the sarcoma found in the rest of his body, and with Cole's blood markers being high, which is a common indication of cancer moving to other parts of the body, immediate chemotherapy was a must that same morning. Carter who had been frequently fulfilling experimental treatments for the past few months relates his experience of chemo with Cole. As days passed, both men were started to share stories of their experience and symptoms. The film shows short glimpses of the two struggling with signs and sounds of moaning, spitting, sweating, shivering and trembling uncontrollably. While waiting on final results, they try to get familiar with each other discussing the stages of acceptance, denial, anger, bargaining, depression and acceptance, little did they know that they were already in these stages.
Carter begins to write a list, which he learned from his professor in college he called a Bucket List – a list of things to do before you die, from the term "kicked the bucket". When Cole's doctor announced his final results, and was given six months to a year with experimental medication. Cole then ordered the doctor to give Carter his results, which shared the same time of their demise. The next day, Edward finds the Bucket List Carter had wrote and had convinced his new friend to fulfill such wishes. The stage of acceptance had finally been revealed when they fully accepted their fates, and begins to fulfill their list. In the numerous walks of life, people's hopes and dreams evolve over the course of life. Ultimately it really becomes down to family, friends and love ones that matter.
Related Topics