The Benefits of Exercise in Pneumonia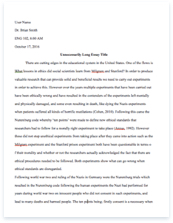 The whole doc is available only for registered users
A limited time offer! Get a custom sample essay written according to your requirements urgent 3h delivery guaranteed
Order Now
Pneumonia is a lower respiratory tract infection caused by exposure of infective microorganism in respiratory tract. Pneumonia can be developed due to aspiration or inhalation of pathogenic microorganisms. It is a serious global problem especially to children, elderly, and critically ill patients resulting high mortality rate (Cilloniz et al., 2016). Patients who have chronic pulmonary disease are prone to develop pneumonia (Cilloniz et al., 2016). Among post-operative complications, pneumonia is one of the serious concerns, which may lead to death of a patient. Thus, pneumonia is considered the third most complicated type of surgical intervention, thereby increasing cost from $12000-$40,000 and increase hospital stay 7-9 days (Chughtai et al., 2017). Despite the invention of diagnosis technology and antibacterial medication, prevalence of pneumonia is still high and it is becoming difficult to treat due to multidrug resistance pathogens or new pathogens.
The identification of microbial organism is important for proper antibiotic selection, which may help to treat effectively in shorter period of time (Cilloniz et al., 2016). Different factors involve in post-operative pneumonia such as advance age, comorbidities, type of surgical procedure, patient's compliance of post-operative intervention, level of understanding, motivation, and readiness to learn for selfcare. Because patient' baseline function alters after surgery, health care team helps patient return back to normal level; however, patient's understanding, motivation, and compliance is essential for a good outcome. Preventing post-operative pneumonia is very important to have speedy recovery and to prevent post-operative complication. In this research study, it will be focused on finding answers how to prevent pneumonia effectively for post-operative patient.
Pneumonia is a global issue and increasing antibiotic resistance pose a challenge to find better solution to prevent postoperative pneumonia. Post-operative patients are already susceptible to infection where pneumonia cannot be excluded without multi- effort intervention in post-operative care. Thus, in this literature review, I will be looking into answer to the question is that "does combination of pharmacological, non-pharmacological, and patient teaching decrease post-operative pneumonia?"
To reduce post-operative complication, pre-operative patient teaching considers important intervention because it is believed that patient tend to learn effectively in pre-operative teaching season. After surgery, patient may experience side effect of anesthesia such as lethargic, nausea or vomiting, painful surgical site and lack of energy to learn new material. Important patient teaching includes such as early ambulation, coughing, deep breathing, turning or repositioning. These post-operative interventions need to start immediately after surgery for a successful recovery. Lack of necessary post-operative care, patient may easily develop pneumonia, which can turn into serious pulmonary complication. A study conducted to see the benefit of a single pre-operative physiotherapy session to patient who was having upper abdominal surgery. The effort was made as a preoperative counselling where either booklet or 30-minute physiotherapy session was provided to patients in regard to prevent pulmonary complication. Total of 432 adult patients were participated and half number of patients were used as a control group.
The intervention group performed early ambulation and breathing exercise immediately after surgery. Patient instructed to perform two sets of ten times slow deep breaths followed by three times coughing, which needed to perform hourly. Preoperative coaching session was given by physiotherapist and individual risk of post-operative pneumonia was also assessed at the same time (Boden et al., 2018).
After surgery, lack of mobility and effect of anesthesia hinder mucus clearance, allowing bacterial retention in the lung field. It is believed that hourly deep breathing exercise can help lung volume expansion and clear the mucus. These methods helped patient not only for speedy recovery but also for preventing pneumonia. The study reported that intervention group had halve the incidence of post-operative pneumonia than control group. No adverse effect was reported performing these activities. After this study, pre-operative education and training about deep breathing exercise and early ambulation is strongly recommended for patients who plan for elective major abdominal surgery (Boden et al., 2018). However, the research study is not stated morality rate or length of hospital stay, so more research is indicated (Boden et al., 2018).
Cassidy et al. (2013) was investigated the best practice guidelines for post-operative care to prevent pulmonary complication. In this regard, a research study was conducted to test implementation of a program ICOUGH (incentive spirometry, coughing and deep breathing, oral care, understanding, get moving, head of the bed elevated) in post-operative patients. The necessity of reducing post-operative pneumonia is emphasized for speedy recovery, shorter hospital stays, and reduce cost. Research was designed for all patients who came for general or vascular surgery. Education about ICOUGH was given to patient, their family, and medical team who involved in patient's care. After surgery, reinforcement of ICOUGH teaching was given to patient by surgical, physician, and nursing team. Patient was encouraged to use incentive spirometry 10 times every hour and 3-5 effort each time which was documented every 4 hours in nursing intervention.
Similarly, coughing and deep breathing was encouraged every 2 hours. Patient needed to walk at least once at the same day of surgery and afterward walked in the hallway at least three times a day. In addition, head of the bed elevated greater than 30 degree, out of bed to chair in each meal and oral care twice daily with brushing teeth and rinsing with mouthwash. Results were compared before and after ICOUGH implementation where they found incidence of pneumonia after ICOUGH decreased from 2.6% to 1.6%. Incidence of unplanned intubation was decrease from 2.0% to 1.2%. The group saw positive changes in reducing post-operative pneumonia almost by 50% and decrease unplanned intubation. Prior to ICOUGH, the hospital was rated for high risk of pulmonary complication as compared to similar other institutions. After a year of ICOUGH implementation, it was found significant improvement in patient activities, incentive spirometry use, and improve surgical outcome, thereby reducing medical cost (Cassidy et al., 2013).
Incidence of post-operative pneumonia is common among surgical patient; however, risk may vary depending on the type of surgical procedure, patient age, comorbidities, and baseline functional status. The group of researchers conducted a study to review the epidemiology and risk factors of postoperative pneumonia. Several research results were reviewed in the study using comprehensive literature dated from 1980 to 2016. Participants were from general surgery, cardiothoracic surgery, orthopedic, spine, head and neck surgery. Incidence rate of post-operative pneumonia after cardiac and lung cancer resection reported differently in each research group. Incidence rate is high in patient with chronic illness such as history of congestive heart failure, pulmonary disease, advance age, obesity, diabetes, and recurrent pneumonia. Patient who underwent cardiothoracic surgery found highest incidence of pneumonia.
Patients who received antibiotic without any positive culture were found less incidence of pneumonia. The lowest incidence of pneumonia was found in patients who underwent lumbar fusion or anterior cervical decompression and fusion. In regards to summarize the incidence of post-operative pneumonia in different surgical intervention, it is reported that general surgery 0.5-28%, cardiothoracic surgery 2-54% orthopedic and spine 0.45-14% and head/neck surgery 0.6-27%. For more detail, study indicate future research using national databases. The variation of post-operative pneumonia may indicate care differences in different health care setting, which could be due to different prevention bundle or implementation. It could be depending on patient compliance and post-operative order protocol such as patient teaching, use of incentive spirometry, oral care, early ambulation, head of the bed elevation (Chughtai et al., 2017)
Unlike general surgery, incidence rate reported higher in lung surgery requiring ICU bed and reintubation. It is a challenge to overcome such respiratory problem because it causes poor patient outcome, delay discharge, and increase hospital cost. To manage these problem, a group of researchers see the importance of preoperative screening for risk identification so that health care team can better prepare for postoperative care. Patient history and updated database can help surgical team to make a prediction for possible complication after surgery.
The intensity of problem can be varied in different surgery; for example, respiratory outcome better reported in laparoscopic surgical procedure than open surgical method. Post-operative respiratory complication can be minimized with health care team effort where intervention protocol should be guided by facilitator who can leads proper implementation involving members in the team such as surgeon, anesthesiologist and other perioperative team members. In regards to this effort, study emphasis the importance of pre-operative risk screening and care plan design according to patient condition, history, age, and risk factors. Study suggested to avoid high-dose of neuromuscular blocking agent and high dose of opioid and patient should be extubated in way that help prevent airway collapse. (Ruscic, Grabitz, Rudolph, & Eikermann, 2017).
Incidence of postoperative pneumonia in major cancer surgery patients was studied by a group of researchers. Nationwide inpatient sample who had major cancer surgery was used in the study, which was included from the period of 1999 to 2009. Eight major surgical oncological procedure were taken to evaluate the incidence of post-operative pneumonia, thereby both viral and bacterial pneumonia were studied. Each case was evaluated separately where esophagectomy, gastrectomy and pancreatectomy found high mortality rate associated with pneumonia. The study suggested that if risk factor identify earlier, the better result may receive by implementing the guideline and preparing for intervention in advance. Doing so, lung function of postoperative cancer patients has showed improvement over the year. Care provided with effective management guidelines, postoperative oncology patient has been receiving better outcomes (Trinh et al., 2016). A group of researchers conducted a study to measure the benefit of using incentive spirometry for patients who underwent exploratory laparotomy.
After the incentive spirometry use, pulmonary function was measured by force vital capacity. A total of 150 patients were participated where 75 patients used as a control group. All patients received deep breathing and early ambulation; however, intervention group received incentive spirometry training and exercise. Both group of patients were assessed pulmonary function using peak flow meter to measure force vital capacity. Intervention group found higher final FAC measurement than control group; however, mean initial FVC found no significant differences between control and intervention group. In addition, hospital stay had no significant differences between two group as well. This was a single-center randomized clinal trial, which was not recommended to add incentive spirometry to the current practice in that environment (Tyson, Kendig, Samuel, & Charles, 2014).
Several research studies were reviewed to find out the effective method of preventing postoperative pneumonia. Several factors were involved to make a difference in prevention of postoperative pneumonia such as nature of the surgery, patient's age, comorbidities, effective post-operative care plan, patient's education, understanding, compliance, chronic pulmonary disease, risk factors etc. Preoperative risk assessment found critically important to prepare patient's care plan and to utilize the resources in postoperative care. Deep breathing exercise and early ambulation can help patient significantly for speedy recovery and prevent from infection. It is found that cardiothoracic surgery and lung cancer surgery have high incidence of postoperative pneumonia as compared to general surgery. Post-operative patient can experience high level of pain, limiting postoperative care. Therefore, effective pain management is also very important; however, research studies fail to focus on this topic.
The conclusion is made after this article review that postoperative pneumonia can be decreased significantly using ICOUGH, risk identification, prophylaxis antibiotic, patient teaching, and interdisciplinary team work. Thus, identification of risk group prior to surgery, pre/post-operative patient teaching, combination of pharmacological and nonpharmacological intervention can be effective method to prevent post-operative complication of pneumonia.