The Beauty as Biological Expediense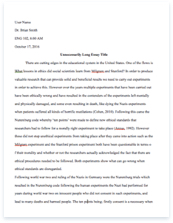 The whole doc is available only for registered users
Pages: 6
Word count: 1296
Category: Beauty
A limited time offer! Get a custom sample essay written according to your requirements urgent 3h delivery guaranteed
Order Now
What does it mean – a Beauty? As for the art products – this could be an attitude of  artist to a life. But does the Beauty exist outside of artist, in the nature or it appears only  with the artists creation? And if it is so, what criteria do we have to define the Beauty? The first that occurs in mind is an anatomic correctness. But what is this actually?
    Yes indeed, the beauty exists as an objective reality, rather then in ideas or feelings of the person. This is a time to release from the idealism, either hidden or obvious, in an art and its theory and to transfer the meanings of art to a popular language of knowledge with scientific definitions. Speaking this common language, the Beauty is the top stage of practicability, a degree of harmonic correspondence and combination of inconsistent elements in any device, in any thing and any organism.
        What are the starting points of our conclusion: this person is beautiful? A brilliant, smooth and dense skin, rich hair, pure eyes and bright lips. But in fact these are just direct features of common health, good metabolism and excellent vitality. Streight posture, streightened shoulders, an attentive sight, high landing of a head are beautiful – and we call it "Proud Image".
These are attributes of activity, energy, well advanced and taking place in constant action or body training – an alertness as psychologists could say. Not without reason actors, especially film actresses, dancers, models, – everyone for whom their female or man's charm is important, are specially train to move, stand or sit in an alert, that we in popular speech could name – a tightened pose. Not without reason militarians are favourably differing from us, civilians, not sportsmen, with their smartness and speed motions.
     I shall tell more. Have you ever  paid attention at what poses animals – dogs, horses, cats are becoming especially beautiful? – At the moments of supreme alertness, when the animal stends up high on front paws, strains muscles and ears. Why? Because in such moments the attributes of a body's active energy apppear the most sharply! That's why ancient Greeks have considered the images of their gods to be successful only in case if it has gone right with the sculptor enthasis – the serious, attentive intense expression that is a basic attribute of a deity. Do you remember a magnificent head of Athen Lemni – she can serve as an example for all other sculptures.
So, the tight spring of energy braided with hard conditions of life, in alive body is perceived by us as beautiful, attracts us and by that mean solve the problem of individuals connection which will be the most suitable to each other in struggle for exist. This biological value of beauty feeling were playing a paramount role in wild conditions of human being and proceeds in civilized life as well.
      Absolutely healthy person does not need to blow its nose or to spit and possess only a light own smell. It is needless to explain, what a great role such excellent chemical balance played in wild life when the person was tracked down by predators or he was tracing by himself.
    But it is only the first step of beauty, though also the basic one. We shall go further. What are certainly beautiful features in human that could be considered out of any stratifications, individual tastes, culture or exclusive racial deviations? For example – the big eyes, widely placed, not too convex or too hollow. The bigger are eyes, the bigger is surface of retina, the better is the sight.
     And perception of Beauty can't  be imagined otherwise then instinctively, in other words, fixed in subconscious memory of the person due to memory of billions of generations with their unconscious experience and to thousands of generations – with realized experience. Therefore each beautiful line,  form or combination is the expedient result produced by nature within millions of years of natural selection or found by person in his searches of Beauty, i.e. the most correct decision to the given thing. The beauty is also the general law that leveling the chaos, the great middle in practicable universality, comprehensively attractive, as a statue.
     It is not difficult, knowing the materialistic dialectics, to find out, that beauty is a correct line in unity and struggle of contrasts, that very middle between two sides of any phenomenon, any thing that was named by ancient Greeks – Ariston – the Best. And the synonym to this word  is a Measure, or more exactly – feeling of measure. I consider this measure as something extremely thin – like an edge of the razor since it is also as difficult to be found, to be observed, as to pass by the edge of the razor which is almost unvisible because of an extreme quip. But this is already another question.
     The main thing is the objective reality perceived by us as unconditional beauty. Perceived by everyone, without distinction of a gender, age or occupation, the educational qualification and similar to that conditional dividing of people.
    But there is also other beauty consisted of personal tastes of every human. It seems the artists, are most of all guided by this second kind of beauty, trying to give it out as that original beauty, that should be actually the purpose of indeed artist. One who owns it, becomes a classicist or genius, etc. He becomes close and understandable to everyone, he is an indeed collector of beauty, executing the greatest task of mankind after feeding, dressing and treatment… and even at one level with these first tasks!
     The secret of beauty lays in the depth of our essence and therefore in the biological basis of psychology i.e. psychophysiology. The feeling of Form became for us very important sensation, and this was immediately used by nature for same great task of gender continuation. Sharp feeling of the form, except colour, sound and scent, provided us with the whole gamma of sensings wherewith the perception of  beauty is formed. The Nature ought  to provide automatic correctness of choice, then to code it in perception of form, paint, sound and scent.
In ancients times our ancestors, standing on a very low, beast step of the development, have started to choose correctly the best wifes or husbands. Afterwards, when we started to think, this instinctive choice was encoded so it started to please us and let us to feel the beauty as aesthetic enjoyment. But actually it is an experience, accumulated in a million of generations, it is a determination of what is perfect, what is anatomicaly correct.  Is that a mechanism – yes! But in this mechanism  history development has pawned a program of inevitable improvement, the ascent to the best.
         How little needs a person with healthy mentality and body: as soon as the wind of hope on Good is breathed, as soon as he is touched with a beauty – an irrepressible force of search and creativity revives, arises a desire to do something good and useful, to help to people. This is the greatest force of beauty! "The beauty – as a sword splitting a life ", – says an ancient Japanese saying. It is echoed with the Central Asian riddle: " What forces malicious to be the most malicious, kind – the kindest, courageous the most courageous?"  And the answer is simple: "Beauty!".
BIBLIOGRAPHY
I. Petrov, academic, Moscow State University
Ivan Eferemov, science fiction writer and novellist
Mougham, writer and novellist
Related Topics