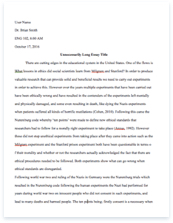 The whole doc is available only for registered users
Pages: 2
Word count: 298
Category: Slavery
A limited time offer! Get a custom sample essay written according to your requirements urgent 3h delivery guaranteed
Order Now
How effective were the abolitionists in achieving their goals? Did they hasten or delay the end of slavery?
Generally, while the abolitionist movement was successful in significantly curbing massive slavery in most countries, they were not able to completely eliminate it as various forms of slavery such as child trafficking, prostitution, and forced labor, are still prevalent up to this day, despite existing laws that strictly prohibit them. However, despite the continued existence of these illegal slavery practices, what the abolitionist movement was able to do was successfully lay the foundation for anti-slavery laws that exist today.
Through their worldwide anti-slavery campaigns, the abolitionists were able to make people realize the harsh realities and the injustices that slaves experience and as a result, they gained worldwide sympathy and support. In other words, the abolitionists were able to open the eyes of the public to the crimes behind acts of slavery and slave trade, which they perceived as great injustices to humanity in general.
Although the abolitionists were not able to completely end slavery and slave trade, their mere establishment of an organized anti-slavery movement was possibly their most significant contribution to their cause as it served as the springboard for future anti-slavery movements. Moreover, while they did not really hasten nor delay the end of slavery per se, they were able to set principles and ideas that served as the basis or framework for various countries to craft laws that would prohibit slavery practices. In short, the abolitionists were able to set in motion the events that eventually lead to the significant decrease in slavery practices and in effect, they are actually hastening the end of these practices even though there are still various forms of slavery that exist up to this day.
Related Topics