"Thats 70's Show" analyzed in women's roles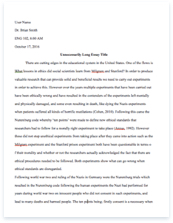 The whole doc is available only for registered users
A limited time offer! Get a custom sample essay written according to your requirements urgent 3h delivery guaranteed
Order Now
When you head back to a time that is referred to by my mother as a time where polyester bell-bottom pants were a true fad, and nothing was more in style than rock tee shirts; one television show pops into the American populations head. That 70's Show reflects the time period very well, but includes many stereotypical views on women. The main character is a guy named Eric, and his family. He has a dad, named Red, who is less than enthusiastic about his teenage son. A blonde sister named Laurie, and a mother named Kitty who works as a nurse. The show is based around Eric Forman's social and family life. The friends that surround Eric are, Jackie, Michael, Steve, Donna, and Fez.
Eric's girlfriend on the show is named Donna; she is feminist with red hair. She is portrayed as manly, and the friends often joke about her masculinity. She doesn't wear makeup, dresses different from the other girls, and also takes karate. The stereotype about feminists being manly and ugly definitely is shown in Donna. She is played as a supporting role throughout the series, although she has a great influence on her boyfriend's life.
Eric's mother, Kitty, who works as a nurse, often is cooking in the kitchen and drunk. Red, her husband, frequently makes jokes about her drinking. Kitty is known for also being over emotional, with menopause. Kitty represents the role of a house wife, playing a double role of a career as a nurse and a mother. Kitty supports the main character, Eric, by mothering him.
Laurie, Eric's sister, plays a young blonde that is known for her sex life. She always is shown wearing low cut tops, and asking her father for cash. Being a "daddy's girl" Laurie gets cash, then buys booze with it. Laurie plays a gold digging sex object on the show.
The character of Jackie isn't much different than Laurie, Jackie too is known for wanting money from men. Jackie is a teenage girl, who is always primping and flirting. She is known for being too lazy to get a job and work. Jackie represents the stereotype of a gold digger.
Sexism is very evident in this show, through guys making jokes about girls sex lives, and feminist stereotypes. Red doesn't do much housework and leaves it all for Kitty, this shows he believes that women should do housework Women are mainly the supporting characters, they are supporting and backing up Eric.
That 70s show is degrading to young and old women everywhere, it is a bad influence on guys that watch it and laugh at the "macho" Donna, or think that Kitty's emotions are a bad thing, give men a bad view of women. This does not support tolerance. I would like to one day show this to a teenage family member in future generations, to show how far women have come from sexism of the 70s and today.
If I were to rewrite this piece, I would have all men and women have equal issues. I would have Donna and Eric get married and have kids, and Donna would go to work and so would Erik. Kitty would be happy, and Red wouldn't be so hard on her. Kitty would be less emotional because she would be happy. Laurie would meet a nice guy, that had more to offer than cash, and everyone would live happily ever after. Jackie would get personality, and have more to offer a man than a cute smile.
I now believe that "That 70s show" isn't as funny as I use to think that it was. I never viewed any of the sexist jokes as sexist jokes until I sat down and thought of the affects that these comments had on women of the 70s. Men make up these "known fors" to make the women feel degraded and self-conscious. That 70s show gives bad vibes, and the men just want women to feel weak so that they can't overcome their husbands, brothers, fathers, and male friends.
Related Topics