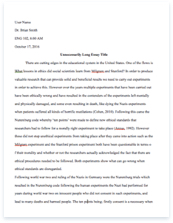 The whole doc is available only for registered users
Pages: 7
Word count: 1516
Category: Cancer
A limited time offer! Get a custom sample essay written according to your requirements urgent 3h delivery guaranteed
Order Now
Definition – The abnormal growth and division of cells often leads to the development of lumps or tumors within the body. Tumors that are benign usually do not pose serious or immediate health risks. Malignant tumors, on the other hand, are cancerous. The presence of abnormal and malignant cells in the testicles, locate in the scrotum, part of the male reproductive system is known as testicular cancer (Testicular Cancer, 2006). Testicular cancer can affect one of both of the testicles.
Detection – Early detection is the one of the surest ways of ensuring that testicular cancer is properly managed. Early detection is effect because testicular cancer cells take about 10 to 30 days to double, meaning that they spread quite rapidly (Kinkade, 1999, p. 2540). Men are encouraged to conduct a testicular self examination in order to pick up abnormalities in the testicles. A testicular self-exam is best done during or immediately after a shower. Men should check each testicle one at a time. First the scrotum is cupped in one hand and felt if it is normal (Picture 1). The index finger and middle fingers are then placed below the testicle with the thumb on top. The testicle is rolled between the fingers and thumb to feel for lumps in the testicle (Picture 2). The same procedure is followed with the other testicle. Along the epididymis is also felt for swelling (Picture 3). The epididymis is "a soft, tubelike, commashaped structure behind the testicle that collects and carries sperm (Testicular Cancer, 2006)."
    Picture A                               Picture B                                      Picture C
Adapted from Testicular cancer: What to look for. (2006). American Academy of Family Physicians. Retrieved April 15, 2007, from www.aafp.org/afp
A normal feeling testicle is the approximate size of a golf ball, round, smooth, firm with an absence of lumps. If any lumps are felt during self exam a physician should be contacted immediately.
Doctors could also check for abnormalities in the testicles during regular exams. In the event that a lump is felt in the testicle, or symptoms the disease are being experienced the doctor will need to conduct an ultrasonogram of the scrotum which is effective in determining the location of abnormalities. Once abnormal tissue growth is detected various other exams have to be conducted including a computed a chest radiograph and a tomographic scan. This test is important in helping to determine at what stage the cancer has developed to (Kinkade, 1999, p. 2541).
Symptoms – Men can look for certain signs that could be an indication that they have testicular cancer. The most common symptom is a hard lump in the testicle which does not produce any pain. Additionally a heavy, swollen, paining or aching scrotum as well as breasts that feel bigger or more tender are signs of testicular cancer (Testicular Cancer, 2006). Some patients may also feel some amount of discomfort in the scrotum accompanied by slight pain, swelling or hardness of the scrotum (Kinkade, 1999, p. 2540). Similarly the heavy feeling in the groin may also be felt in the lower abdomen by way of a dull ache (Maffeo, 1997, p. 32hn6).
Risk Factors – Testicular cancer is strongly linked to genetics. This means that a man whose father or brother has developed the cancer is at a very great risk of developing the disease (Testicular Cancer, 2006).
A condition known as cryptorchidism where the testicles fail to descend or come down into the scrotum is one of the most prevalent causes of testicular cancer. Studies have shown that this condition has the strongest correlation with testicular cancer (Maffeo, 1997, p. 32hn6). Testicular Cancer (2006) and Maffeo (1997) notes that even if a surgical procedure is undertaken to bring the testicles down, these individuals are still at a very high risk of developing testicular cancer. Kinkade (1999) suggest that males with a history of cryptorchidism are between 2.5 and 11 times more likely to develop testicular cancer than any other male. They report that as much as ten percent of reported cases of testicular cancer are caused by cryptorchidism. Furthermore the higher up the testicle is located puts these males at an even greater risk.
Additionally having bilateral cryptorchidism, where both testicles fail to descend, predisposes these males to development of testicular cancer more than any other group (Kinkade, 1999, p. 2539).
Other risks include having very small testicles or testicles that are abnormally shaped, having Klinefelter syndrome – a genetic condition where a male inherits an extra female chromosome (Testicular Cancer, 2006), testicular atrophy – the wearing away of cells in the testis (Kinkade, 1999, p. 2539).
Prevalence – Testicular cancer is the believed to be the most common cancer related tumor (Maffeo, 1997). Among males aged between 20 and 40, testicular cancer is the third leading cause of death and between ages 15 and 34 it is the most common cancer (Testicular Cancer, 2006).
Even though testicular cancer is responsible for only approximately 1 percent of all cancers in males (Kinkade, 1999, p. 2539), annually the American Cancer Society still records an average of 7200 additionally cases of testicular cancer, about 4.2 per 100,000 males, and it has a death rate of 350 yearly (Maffeo, 1997). Testicular cancer is noted to be more prevalent in white males (Testicular Cancer, 2006) occurring approximately four to five times more often among whites than blacks (Kinkade, 1999, p. 2539).
Pathology – Germ cell tumors are responsible for more than 95 percent of tumors that develop in the testis. Leydig cell tumors and lymphomas are also common but only among older males (Kinkade, 1999, pp. 2539-2540). Germ cell tumors are further sub-divided into seminomas and nonseminomas. Nonseminomas are mostly a combination of several cell lines. Distinction between seminoma and nonseminoma are essential in prescribing treatment options for testicular cancer patients. The majority of testicular cancers are germ cell carcinomas (Maffeo, 1997, p. 32hn6) and they make up approximately 40 percent of germ cell tumors according to Kinkade (1999) and 60% according to Maffeo (1997) and are they extremely responsive to radiation therapy. Nonseminomas, on the other hand need to be treated with platinum-based chemotherapy or be surgically. Non-germ cell seminomas or those that emit alpha-fetoprotein are more difficult to treat requiring more aggressive treatment methods (Kinkade, 1999, p. 2540). These cells are generally confined to the testis that is why their prognosis is so positive once tumors are detected and treated early.
Staging – Staging of the disease involves determining at what phase of development the testicular cancer cells are. CT scans of the abdomen and pelvis is thought to be the most reliable way of analyzing the stages of testicular cancer. However a CT scans is thought to be limited in its accuracy as it may either over-stage or under-stage the disease 25% of the time (Kinkade, 1999, p. 2541). There are three possible stages of testicular cancer. The first, Stage I is where the cancer is confined to the testicle. The second, stage II the cancer affects the testicles along with other lymph nodes found below the diaphragm. Stage III, involves invasion of testicular cancer beyond the diaphragm and affects other internal organs.
Treatment – Being diagnosed with testicular cancer is not a death sentence and, as observed previously, early detection goes a very long way in effective treating the disease. With developments in new technology survival rate from testicular cancer has increased tremendously moving from a 63 percent rate in the 1960s to well over 95 percent nowadays (Kinkade, 1999, p. 2539).
Procedures used to treat testicular cancer include radical orchiectomy. This is usually the first option taken by physicians when there is a positive diagnosis for the disease. In this procedure the spermatic cord and vessels are clamped and everything completely removed from the scrotum (Kinkade, 1999, p. 2541). Subsequent treatment administered after orchiectomy is dependent on the stage in which the cancer is placed after being examined. Seminomas are in the lower stages of the disease. These have already been noted to be very sensitive to radiation therapy and therefore radiation to the testis and surrounding areas is used to treat at this stage. The likelihood of the disease being cured when it is at this stage is 99 percent. The nonseminomas are usually managed with observation, chemotherapy or RPLND (retroperitoneal lymph node dissection). RPLND is a very invasive but accurate procedure (Kinkade, 1999, p. 2542). Chemotherapy treatment has become more effective overtime but there are still side effects to using this treatment. Nevertheless this treatment has contributed to testicular cancer having one of the highest rates of survival among all cancers. Further research is therefore needed in developing less invasive treatments with diminished side-effects particularly with respect to fertility concerns.
References
Kinkade, S. (1999, May 1). Testicular cancer. American Family Physician, 59(9), 2539-2544.
Maffeo, R. Lt. (1997, May). Managing testicular cancer. Nursing, 32hn6-32hn8.
Testicular cancer: What to look for. (2006). American Academy of Family Physicians. Retrieved April 15, 2007, from www.aafp.org/afp
Related Topics