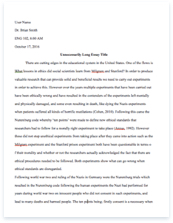 The whole doc is available only for registered users
Pages: 5
Word count: 1100
Category: Stroke
A limited time offer! Get a custom sample essay written according to your requirements urgent 3h delivery guaranteed
Order Now
Stroke is the third leading cause of death and the leading cause of long-term disabilities in the US. It is estimated that since 2002 the number of people suffering from cerebrovascular disease will increase, especially in developed countries. Stroke represents rapidly developing loss of brain function due to interruption of the blood supply to the brain, during which necrosis of the cells begins to develop. There are two type of strokes: most common in kids is the ischemic stroke caused by a blood clot that blocks a blood vessel in the brain and hemorrhagic stroke, caused by a blood vessel that ruptures and bleeds into the brain.
The goal of rehabilitations is to enable the individual to reach the highest possible level of independency. Each stroke survivor is an individual case because of the complex rehabilitation necessary. Indeed, successful rehabilitation depends from amount of damage to the brain, skills of the rehabilitation team, cooperation with families and especially the timing of rehabilitation. Because there is a significant amount of patients with strokes who entered in rehabilitation, they represent a burden for the government budget because of the high cost of rehabilitation.
That is why health care is focused towards eliminating the risk factors, which include: advanced age, hypertension, previous stroke of transient ischemic attack, diabetes, high cholesterol, cigarettes and atrial fibrillation. During my exercise, I have observed etiology of stroke its complications and rehabilitations into following patients: As the first patient, I observed a 68 years old woman. She manifested with vesicular bleeding as a result of brain surgery in the left temporal region house, which was necessary in order to remove a brain tumor.
Also, secondary functional deficiency detected during inpatient rehabilitation. This patient has also manifested hypertension and deep venous thrombosis, which risks factor for stroke. Postoperative status was characterized with cerebral edema after craniotomy and tumor resection. For hypertension she takes amlodidipine and for deep venous thrombosis she takes prophiltepain subcutaneously. Also, after tumor resections she was on dexametasone taper. As consequence of anti-cancer chemotherapy, she had an increased risk of acute myeloid leukemia, which was established.
The second patient is a 63-year-old woman. While the aforesaid stroke could manifest in some medical conditions as an essential base of complications, other medical issues could lead to increasing of complications. For example, this patient has stroke on her left side of brain and also has manifested brain infection in the right lobe. Therefore, other conditions beside stroke could cause complications and consequentially, longer rehabilitations periods are expected.
Because of her condition, she has lost control of her mi micturition process and so she wears diapers and she has foley bag as technical engineering subject whose goals are similar to a urine bag. Special precaution is needed in order for the patient not to develop further complications. The third patient has manifested stroke in the brainstem, which has caused problems with breathing. This is one of the many complications that could manifest because of ischemia or stroke.
Many consequences during the rehabilitation process are reduced, such as the patients manifested with a better condition, considering that now 10 % of stroke survivor recover almost completely. As reliving from blood cloth and ensuring enough blood for tissue processes has relieved the patient from his problems with breathing. During his rehabilitation, he has a tracheos as object of technical engineering that helps him to breathe. Rehabilitation for stroke could be lingered by some other medical conditions, such as in the case of patient four, who has Parkinson's disease beside stroke.
The patient is 61-year-old woman, how has enormous head pain after stroke. Because of her Parkinson's disease which represents a movement disorder, there would be consequences for stroke patients, whose movements are even more impaired. Her blood pressure is too low, as it was 106 with 58 systolic/diastolic until it came down until 94/60 systolic/ diastolic. She is on rehabilitation with status postoperative as revel of infection. Her condition is medically stable and appropriated for inpatient rehabilitation. She has deep venous thrombosis and she takes Heparin subcutaneous.
For depression she takes seroquel and ciatalopram, for urinary incontinency she takes oxybutnin, for constipation she takes docusate senna and bisacodil and for pain she takes Tylenol, fioricet, diclofenac and lortab. For Parkinson disease and for poor contraction she takes cont amantadine1. The need for intubating a patient has been known since the dawn of medicine. It was even mentioned in the book The Cannon of Medicine by Avicenna. An endotracheal tube is used in general anaesthesia, intensive care and emergency medicine for airway management and mechanical ventilation.
The tube is inserted into a patient's trachea in order to ensure airway is not closed off and that air is able to reach the lungs. It is the most reliable available method for protecting a patient's airway. The process is called intubation and is usually followed with anesthesia and muscular relaxation. A styled could be use inside the tube, which is bendable piece of metal inserted into the tube to make the tube stiffer for easier insertion, or to provide more curvature to the tip in difficult cases.
After the intubation it is removed and a ventilator of self –inflation bag is attached. There are different types of tubes such oral or nasal, cuffed or un-cuffed, preformed reinforced tubes, double-lumen tubes and tracheostomy tubes. Ventilator machines help people to accomplish appropriated breeding processes, such as positive pressure ventilation that is applied thought appropriated tube accomplished flow of airway pressure to patient's airway. The positive pressure of the gas cause flowing into the lungs until the ventilation breathing is finished.
After that, airway pressure drops to zero and electric recall of the chess secured passive exhalation by pushing entire volume out. According to appropriated meted of cycling from both phases it establishes to be there types of ventilators such as for a volume-cycled ventilator, for a pressure-cycled ventilator, for a time-cycled ventilator. Another appropriated technical engineering object is Foley catheter, which is sterile tube whose propose is to drain urine which is inserted into the bladder. It is also noted as indwelling catheter because of it placemats in bladder for a quit lots of time.
Since 1929 appear The Drinker and Shaw tank-type ventilator, which was first negative-pressure machines widely used for mechanical ventilation. It accurse in places with a balloon in the end, which is filled with sterile water to make sure there would be no moving available. The urine from the patient drains into the bag and after that can be taken from other devices for draining. This Foley catheter is used in patient with urinal retention, obstructions of the urethra, bladder nerve dysfunction and others2.
Related Topics