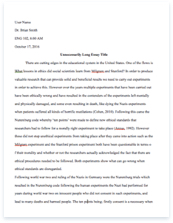 The whole doc is available only for registered users
Pages: 10
Word count: 2284
Category: Brand
A limited time offer! Get a custom sample essay written according to your requirements urgent 3h delivery guaranteed
Order Now
Global Brands is responsible for all the product and marketing functions and long-term development of the adidas and Reebok brands. The primary objective of this portfolio strategy is to ensure that our brands seize market and category opportunities through well-defined and coordinated go-to-market strategies. Each brand is responsible for the execution of its strategic focus by creating a constant stream of innovative and inspiring products and generating communication strategies that represent each brand and category in an engaging and compelling way. Driving the long-term development of adidas and Reebok
To secure long-term sustainable growth for the Group, Global Brands is focused on driving the development of the adidas and Reebok brands. The overall strategic goal is to achieve qualitative, sustainable growth by building desirable brands in customers' and consumers' perception. Global Brands played a central role in the creation of Route 2015, the adidas Group's five-year strategic business plan that was unveiled in 2010. The adidas and Reebok brands are expected to deliver 90% of the targeted growth for the Group in this period. Areas within adidas and Reebok that were identified as key contributors and game changers for the adidas Group include: – Gaining sales and market share in the key global categories running and basketball with adidas Sport Performance – Expanding adidas Sport Style into fast fashion with the adidas NEO label – Establishing Reebok as the leading fitness brand – Leading the industry in the fields of customisation and interactivity across categories
In addition, Global Brands is also playing a key role in our Driving Route 2015 programme, which is focused on speed, consistency and consumer focus. Among other things, we are striving to present adidas and Reebok in a more consistent way around the world in terms of ranges and pricing. In the long term, this should lead to range size efficiencies and gross margin optimisation. One example of this is the creation of a "Global Foundation Range", which will be mandatory for all of our markets and channels.
Focus on the consumer
The consumer is at the heart of everything we do. This is the first and most important realisation, and we must adhere to it to deliver long-term success. As part of its function, Global Brands has mapped out our target consumer universe, which spans from our roots in sport, the "pure performer", through to today's style setters who have embraced sporting goods brands.
To be successful across consumer segments, we acknowledge that a strategy of mass production or mass marketing is no longer sufficient. Only by identifying and understanding consumers' buying habits, their fitness level, their motivations and goals for doing sport and their individual lifestyle, can we create meaningful products, services and experiences that build a lasting impression. In this respect, we have identified five key global trends which will be important to address with our brands and sub-brands over the duration of Route 2015: – Fit for life: Sport is no longer just about competing and winning. Sport is becoming more embedded in consumers' everyday lifestyles.
Motivations and goals are becoming more holistic, relating to fun, socialising and quality of life. – You are what you know and what you do: Society is embracing a life-long learning attitude, and placing more emphasis on what we know and do versus what we have and where we come from. – Celebrating individuality: Consumers increasingly fulfil their desire to differentiate from one another by being more creative – on the one hand mixing and matching products and services they need, and on the other hand seeking personalised offerings tailored for them. – Together is better: There is an increasing need for meaningful social interaction, both online and offline, as consumers become more mobile, and the rise of digital technologies makes it easier for them to connect with like-minded people. – Back to basics: For everyday life, products and services are desired to be simple and authentic, making consumers' lives easier, rather than more complicated. There is a growing interest in outdoor activities, reflecting the desire to reconnect and be in tune with nature.
To match these trends and fulfil consumer demands, Global Brands teams adhere to the following principles: – Create the unexpected in terms of product and brand experience – Create the highest emotional connection between our brands and the consumer – Be prepared for the next generation, anticipating change – Simplify to the maximum
– Show excellence in execution, being consistent in whatever we do, from idea creation to communication at the point of sale, and in the digital world
Brand architecture and differentiation
We believe that our Group's multi-brand structure gives us an important competitive advantage. Through our brand architecture, we seamlessly cover the consumer segments we have defined, catering to more consumer needs, while at the same time keeping clarity of brand message and values. In each case, the positioning of adidas and Reebok and their respective sub-brands is based on their unique DNAs – their history and their values. As a true global brand with German roots, adidas is targeting competitive sports based on innovation and technology with adidas Sport Performance. This sub-brand is the multi-sport specialist. Our positioning in this respect clearly starts in producing the best products for use in specific sports such as football, basketball and running. We then seek to leverage brand loyalty and strength in innovation in other categories. The other sub-brands, adidas Originals and Sport Style, strive to take the brand's unique heritage and design leadership to capture further potential in sports lifestyle and fashion markets.
Reebok, in contrast, is an American-inspired global brand, starting with fitness as the backbone for the brand's global positioning. With Reebok, we aspire to make our consumers "fit for life". Innovation at the brand is rooted in developing technologies and concepts that enable consumers to train at their best every day, whether they are running to keep fit, exercising in the gym or participating in other fitness activities. Reebok Classics leverages the fitness attitude and roots of the brand into the lifestyle segment. Reebok thus focuses in-between the two ends of the consumer spectrum.
Through these differences in positioning, our brands are therefore not cannibalising each other in the market, but rather challenging and supporting each other as friendly competitors with different target groups in mind.
Each brand and sub-brand is responsible for bringing its respective positioning to life, through the creation of products and communications that not only support the commercial functions in their day-to-day business activities, but also provide the platform and framework for long-term market share and profitability improvements. While adidas and Reebok each have unique identities, heritages, technologies, designs and reputations, the strategic principles and methods for driving future sales growth and profitability improvements are common to both. These include: – Leadership in product innovation to excite and inspire the consumer – Marketing and communication leadership
– Activation and validation via a relevant set of promotion partnerships – Extending brand reach and appeal through strategic partnerships Leadership in product innovation to excite and inspire the consumer Through Global Brands, we are determined to address every consumer in a specific and unique way – with product initiatives that generate trade and consumer interest. We believe that technological innovation is essential to sustainable leadership in our industry. By leveraging the extensive R&D expertise within the Group, adidas and Reebok continuously challenge the boundaries of functionality and performance. In addition, innovation plays a significant role in differentiating the adidas and Reebok product offerings in the minds of consumers.
For example, at adidas, personalisation is one of the brand's lead innovation concepts, and it is an adidas goal to be the most personal sports brand by 2015. At Reebok, innovation focus is on fitness, where the priority is creating products that provide a material benefit to the consumer's fitness activities (e.g. flexibility, lightweight).
By creating inspiring product and brand experiences, adidas and Reebok strive to enhance their positions as premium brands. This, in turn, is an important catalyst to sustaining and improving the brands' gross margins, therefore making continuous innovation an important enabler for future profitability improvements. Marketing and communication leadership
To be competitive in the sporting goods industry, brands must have a clear profile towards their target consumer. To achieve this, adidas and Reebok are focused on creating inspirational and innovative brand marketing campaigns and developing communication techniques that build brand equity and support the achievement of the Group's commercial goals.
A key tenet of our marketing and communication strategy is to harness the emotion of sport and the benefits of a sporting lifestyle across all communication channels. Both adidas and Reebok regularly bring new global marketing concepts to life, which can be easily leveraged to create simple and powerful brand messages and support an array of product offerings. For example, in 2011, the "all adidas" campaign brought together the diversity of the adidas brand, transcending all key categories and sub-brands, in the biggest marketing campaign the brand has ever executed. It reached an estimated 370 million people, or 80% of next-generation consumers. In 2012, the campaign continues and will leverage the brand's assets, product initiatives and major sporting events locally, globally and across categories, with a key goal of amplifying our impact on the consumer through social media engagement.
In 2012, Reebok will begin to declare the brand's ambition to bring the "Sport of Fitness" to consumers around the world. Through a comprehensive campaign that will run throughout the year, the Reebok brand will show consumers how the competition, joy and camaraderie found in traditional sports can be discovered in fitness as well.
In addition, Global Brands also endeavours to ensure all of its brands are at the forefront of new communication techniques, particularly as information flow becomes faster and faster. To increase the pace and relevance of our brands' communication with the consumer, digital marketing now acts as a backbone for all brand marketing activities. Whether through in-store or online customisation platforms, digital social networks, mobile apps or digital broadcast mediums, these methods are providing a new scope of consumer experiences in a real-time and cost-efficient way. With consumers spending more time online, the adidas and Reebok digital strategies allow the brands to move from campaign-based communication to developing deeper relationships with their respective target audience. In addition to adding significant value to all our communication efforts, our digital marketing and social interaction with consumers also provide the brands with accessible insights, learnings and measurable results, which in turn can be utilised to drive long-term brand equity
Activation and validation via a relevant set of promotion partnerships The utilisation of promotion partners such as federations, teams, leagues, events and individuals is an important part of endorsing brand positioning, and an area to which the Group dedicates significant resources. This not only serves as a vehicle to showcase the credentials of adidas and Reebok products in the performance arena, but also to facilitate the extension of the adidas and Reebok brands in the sports-inspired lifestyle market. Both adidas and Reebok follow a partnership strategy geared to best reflect their respective positioning in the market.
One of the guiding principles of adidas is to equip all athletes to achieve their "impossible". As such, adidas brings its passion for great products to the biggest stages in the world with sponsorship agreements for the FIFA World Cup, the NBA, the European Rugby Cup and the upcoming London 2012 Olympic Games. In addition, adidas has an extensive roster of high-profile sports teams such as AC Milan, Chelsea FC, FC Bayern Munich and Real Madrid in football, the New Zealand All Blacks in rugby, American universities like UCLA and Notre Dame, as well as high-profile individuals such as three-time FIFA World Player of the Year Lionel Messi, football icon David Beckham, basketball stars Derrick Rose and Dwight Howard, marathon legend Haile Gebrselassie, athletic stars Yohan Blake and Tyson Gay and tennis stars Caroline Wozniacki and Andy Murray.
To activate and validate its key concepts, Reebok is partnering with top women's and men's sport athletes in traditional sports, as well as new activities emerging in the sport of fitness. In Women's, Reebok is partnering with some of the world's top women's fitness instructors renowned for their inspirational approach to fitness. In Men's, some of the most recognisable athletes support Reebok, including Peyton Manning, John Wall as well as Lewis Hamilton. In 2011, Reebok entered into a long-term sponsorship agreement for the CrossFit Games, in addition to sponsoring local and national events. Furthermore, the brand holds exclusive, long-term licensing agreements with the National Lacrosse League in North America, giving Reebok the exclusive rights to manufacture and market authentic and replica uniform jerseys as well as sideline apparel.
Extending brand reach and appeal through strategic partnerships adidas and Reebok have both successfully pursued design and co-branding strategies with complementary partners. For example, adidas has partnered with Yohji Yamamoto, Stella McCartney and Porsche Design, designing sports-inspired fashion, high-end functional ranges or even luxury sportswear. adidas Originals continues to engage in unique collaborations with well-known brands such as Vespa and Star Wars, ensuring that adidas remains relevant to the style-conscious streetwear consumer.
In 2011, Reebok partnered with CrossFit to revolutionise the fitness space. The fastest-growing functional training programme CrossFit, brings a new approach to training that is rooted in the core Reebok values of competition – fun and camaraderie. To support Reebok's repositioning in Classics, Reebok also began a multi-faceted partnership with platinum music producer Swizz Beatz in 2011, collaborating on a wide range of creative content in the realms of dance, music, art and style.
Related Topics