Strategies and Interventions Needed for Malaria Elimination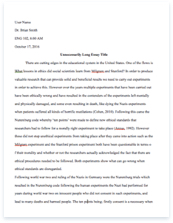 The whole doc is available only for registered users
A limited time offer! Get a custom sample essay written according to your requirements urgent 3h delivery guaranteed
Order Now
The World Health Organization illustrated strategies and interventions needed for malaria elimination. The strategies proposed that any malaria programmes should begin with the stratification of malaria distribution according to transmission intensity, which will help to plan for the suitable control methods in each location. Regarding vector control, two core strategies for vector control are currently recommended by the WHO: universal access to and use of ITNs/LLINs or universal access to IRS for populations at risk for malaria.
Case detection and case management are very essential to find cases, test for confirmation, treatment of all cases according to national treatment policies and report infections by their place of origin. To ensure a precise case detection and management, a quality assurance and malaria reference laboratories should be established for each malaria elimination programme. Chemoprevention for pregnant women and children under five years old is also considered in these strategies, which will decrease mortality among these groups. Finally, the malaria surveillance system, which is the backbone of malaria elimination programmes. Identifying where transmission is occurring with increasing accuracy, will permit targeted, effective responses where they matter most (WHO, 2017a).
Following these strategies, in 2015, 10 countries and territories recorded lower than 150 cases, 9 countries reported between 150 and 1000 cases. These countries are about to eliminate malaria in the future, because the 17 countries that had eliminated malaria between 2010 and 2015 reported a median of 184 cases 5 years before elimination. A further aspect of progress observed in the incidence rate of malaria, which was estimated to have decreased by 21% globally between 2010 and 2015. The greatest decreases in incidence rates have been in the WHO European Region (100%) followed by the WHO South-East Asia Region (54%). On the other hand, progress has been slow in the WHO African Region, which is the region that carries the heaviest malaria burden. Regarding malaria mortality rates, the estimation have declined by 29% globally between 2010 and 2015.
The rate of decline over the period 2010–2015 has been fastest in the WHO Western Pacific Region (58%) and the WHO South-East Asia Region (46%). In the WHO African Region, reduction in malaria mortality rates, particularly among children aged less than 5 years, have led to an increase in life expectancy at birth of 1.2 years. Across all malaria endemic countries, the contribution of malaria mortality drop was 0.26 years, or 5% of the total increase in life expectancy, which rose from 66.4 years in 2000 to 71.4 years in 2015. The economic impact of the reduction in malaria mortality is estimated at US$ 1810 billion in sub-Saharan Africa between 2000 and 2015, and US$ 2040 billion globally. This is equal to nearly half the economic output of sub-Saharan Africa in 2015 (44%), and 3.6% of the economic output of affected countries globally (WHO, 2015c).
Vector control is an undeniable and essential element of any malaria control programme. The Global Malaria Strategy underlined the importance of vector control, with emphasis on site-specific approaches that are taking into account the local malaria transmission and vector behaviour (WHO, 2015c). Many methods of vector control are being used today. Indoor residual spray (IRS), Insecticide treated net (ITN or LLIN), space spraying, larviciding, environmental and biological control (Coosemans & and Carnevale, 1995)
Related Topics