Stories and Their Authors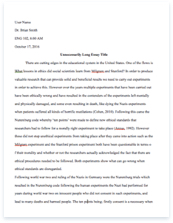 The whole doc is available only for registered users
Pages: 11
Word count: 2608
Category: Marriage
A limited time offer! Get a custom sample essay written according to your requirements urgent 3h delivery guaranteed
Order Now
Amador Daguio was a poet, novelist and teacher during the pre-war. He was best known for his fictions and poems. He had published two volumes of poetry, "Bataan Harvest" and"The Flaming Lyre". He served as chief editor for the Philippine House of Representatives before he died in 1966.In 1952, he obtained his M.A. in English at Stanford U. as a Fulbright scholar. His thesis was a study and translation of Hudhud hi Aliguyon (Ifugao Harvest Song). In 1954, he obtained his Law degree from Romualdez Law College in Leyte. Daguio was editor and public relations officer in various offices in government and the military. He also taught for twenty-six years at the University of the East, U.P., and Philippine Women's University. In 1973, six years after his death, Daguio was conferred the Republic Cultural Heritage Award N.V.M Gonzalez
He was born on 8 September 1915 in Romblon, Philippines.González, however, was raised in Mansalay, a southern town of the Philippine province of Oriental Mindoro. González was a son of a school supervisor and a teacher.He attended college at National University (Manila) but he was unable to finish his undergraduate degree. While in Manila, González wrote for the Philippine Graphic and later edited for the Evening News Magazine and Manila Chronicle. His first published essay appeared in the Philippine Graphic and his first poem in Poetry in 1934. Fernando M. Maramag
-Fernando M. Maramag became an editor of The Manila Tribune and was one of the most brilliant writers in English during his time. He was born on January 21, 1893 at Ilagan, Isabela. He was educated in Isabela highschool, Philipine Normal School, and University of the Philippines. The Rural Maid was one of his earlier poems. Maramag's Moonlight on Manila Bay reflects the emotion of the persona who, as can be concluded in the first few lines of the poem, is most likely describing how the Manila Bay looks like during nighttime. Or perhaps, the persona is simply recalling the breathtaking seascape from memory and retelling it – either way, there is the concept of reminiscence and appreciation. However, one must also note the choice of words that the poet used in portraying the Manila Bay Carlos Bulosan
-Carlos Sampayan Bulosan (November 24, 1913 – September 11, 1956) was an English-language Filipino novelist and poet who spent most of his life in the United States. His best-known work is the semi-autobiographical America Is in the Heart.Carlos Bulosan was born to Ilocano parents in the Philippines in the rural village of Mangusmana, in the town of Binalonan, Pangasinan. Fernando María Guerrero (1873 — 1929) was a Fipino politician, journalist, lawyer and polyglot who became a significant figure during the Philippine's golden periliod of Spanish literature, a period ranging from 1890 to the outbreak of World War II in 1940.
RIZA NICKAELLA POTIAN
GRADE 7-BRAHE
THE WEDDING DANCE(Amador T. Daguio)
ELEMENTS:
Characters:Awiyao- a man who has a wife but decided to leave her even though its very hard for him, because of his needed of a child that he & his wife didn't achieve. Lumnay- a woman that fell inlove with a boy and laterly became his husband, but for the 7 harvests passed they still don't have a child. Madulimay- a woman that Awiyao decided to marry after Lumnay because of trying a chance to have a child Settings:
Time & Place : In the ancient time, they lived in a land and called it as a village. Theme:It's all about a true love that sacrified for her loved one. It's a story of a woman who loved so much and felt her life is unfair for being sad,desperate and broken-hearted just because of a law. So, she wasted her time to be happy, to remember their memories together and their love Plot:
There is a couple that decided to seperate, its not because of the lost of their love to each other but a sad thing that there is a law that a man should have a child and if not he can marry another woman. It is hard to Awiyao & Lumnay to leave but to prove their love to each other they will do it, because in that time you can say your life is useless without a child especially to a man. So, Awiyao decided to mary Madulimay for trying a chance to have a child but deep in his heart he still love and for him Lumnay is greater than anyone else. So Lumnay let Awiyao to come in their wedding but it is hard for her that's why Awiyao decided to go home and convince Lumnay to join the wedding dance because its also a chance for Lumnay but Lumnay don't want another man and Awiyao explained it and said if he fail again he will go back to Lumnay and will live together again, before he go back in their wedding he said that Lumnay may keep the house or the field but she didn't took it but she kept the beads that Awiyao gave her during their wedding it serves as the memories of their love. And when Awiyao leaved him she realize how unfair the life was for her. Lumnay wanted to bring her husband back but she couldn't do it instead she went to the mountain stream. While sitting on a big rock,she let the beans grow and remembering their memories and love.
RIZA NICKAELLA POTIAN
GRADE 7-BRAHE
My Reaction(wedding dance):
For me, it is a sad story of a love. Especially to a girl that did all she can for them to have a child. I can say that it is unfair to the couple for making their unbreakable love into a broken dreams or even lives. There should be no law, the couple should have their own decisions. There should be no law that can break a love. And at the end of the story it shows that true love really forgive,waits,loves no matter what the situation is and the most important thing is true love never forget……..
THE BREAD OF SALT(N.V.M Gonzalez
ELEMENTS:
Characters:First person/boy-he likes his mestiza classmate Aida, but avoided her for makes him feel that Aida sees him as an inferior during Aida's relatives party. Aida- she is a rich mestiza girl which caught the heart of a boy that avoided her because of seeing her as an inferior. Settings:Every morning the boy usually go to the bakery that made him happy for seeing his crush
Theme: This shows the infatuation is really not for a life time its only a feelings that is not sure it is just an emotion that seems to like someone for one thing that you found on her but you still you don't really know her and it is not called love. Plot:
There's a boy who liked his mestiza classmate, Aida. And every morning he can see the mansion of her uncle. One day an embarrassing incident during a party for Aida's relatives makes him feel that Aida sees him as an inferior because of there are so many delicacies but he still chose to eat a pandesal. After that incidents he started to avoid Aida and go back to his simple routine in his everyday life.
My Reaction(bread of salt)
For me it's just a simple thing that usually happens in this time. The youth today has a mind that every time can change, can be better or not. But in this case I can say that this is for better because Aida seems to be really an inferior. And it is better to like a person that you really knows best. Unlike others in just one look they already liked or even love they said. And in this time education is more important….
RIZA NICKAELLA POTIAN
GRADE 7-BRAHE
IF YOU WANT TO KNOW WHAT WE ARE(Carlos Bulosan)
ELEMENTS
Character:Humans- who makes the Earth change and change for a better and not a better one but the one who makes the world useful, who makes the dreams come true and broke some of it. The dreams of the dead one, the lucky one that survives and who suffers from hunger, pain and diseases. The one who can dream and achieve it. And we are revolution. Settings:Every time of a life of every person
Theme:This shows that the human did and will do for the better and suffers the pain that makes it stronger and learned. The bad thing he did but still he will repay and learned from it. Plot: Everyone has a dream, pain, sin and hope. In every time that the Lord has given us is a time that he blessed us. Sometimes you thought it was a pain or hardships, but the truth it was a hope that you can surpass it. We are made to be strong and a good one. Lord created us a mind for us to understand the wrong things that we did and should not. He made us to be a guide for the others to a better for us in the future not to destroy the future of the next generation, to have a discipline in our every action that we made because it makes changes in our surroundings that the Lord has given us to love and protect. Not only to our mother Earth we committed a sin but also to others that are like us, they're also humans and we made their loves painful just only to be safe from the law but there is one thing that you can never be safe if you committed a sin and didn't pay for this, it's the Lord who can give us the punishment that we deserve and we learned from it but it is late so it's better to see your wrong did in the early stage than to be late of realizing of what have you done. My Reaction:
It is good that there are people that realized the truth, to know what will happen if he did it, to see all the things that he made and for seeing the sins that he committed and repay for this and learned and share his experience to others that he might inspired to be a good one who cares for others especially to mother Earth and of course to the creator of all. And to believe that we still have a hope until we are alive.
RIZA NICKAELLA POTIAN
GRADE 7-BRAHE
MOONLIGHT ON THE MANILA BAY(Fernando Maramag)
ELEMENTS
Characters:Manila Bay- a beautiful scene especially during at night and when the moon is totally bright and it always reflects to the precious water of Manila Bay. The dark battle clouds have dimmed this scene so fair. Bold Olympia- is a one historic night, the intrusion of America Settings:before the intrusion of America
Theme:Fernando Maramag's Moonlight on Manila Bay describes the Philippines ('the scene so fair') as a picturesque country before the intrusion of America ("bold Olympia') Plot:
The Philippines is perfectly scene that can relaxes the minds of our ancestors, and one of the destination they really like is the Manila Bay. The Manila Bay is very beautiful especially when the moon reflects on its water. It's like a perfect scene on a movie. This symbolizes the peacefulness of the people before the Bold Olympia. My Reaction:
Manila Bay is one of the most beautiful scene in our country, but today I can say that Manila Bay is not good as it was in the past years. It's a sad thing that it changed, and the author used Manila Bay as a representation of a peaceful one but now there's a big difference between the appearance of it now than before. I wish that Manila Bay or not only it but also all will change for the better. I hope I can see Manila Bay just like what did the author saw when he wrote his poem for our love Manila Bay.
RIZA NICKAELLA POTIAN
GRADE 7- BRAHE
BABY IN THE BOTTLE
ELEMENTS
Characters:Mr. Libre- was a clerk in the freight department of import-export corporation. He wanted that to have children but have one and the baby died. Mrs. Libre- she was just a plain housewife who felt very sorry for loosing her first and last baby. Settings:5 years ago when his wife gave birth to their premature baby,last busy week of January, the baby was 5 yrs. Old and 7 months Theme:A marriage that is complicated because of their lost of a child that they ever wanted. Plot:
It was 5 years before when Mr. Libre felt very sorry for loosing their one and only child. When it was 4 months in her womb, it was premature and when the nurses will clean the baby his wife kept it and the doctor said that his wife knew that she can never have a baby again. His wife put it on the bottle. After that incident they went back to their everyday routine and never talked about it. They always having a hard time to talk for there is nothing for them to talk about and it is always going back to their past. Mr. Libre was a clerk in the freight department of import-export corporation. It was not really hard work but it is tiring because of so many receipts that has its different colors. He always thinks about his wife, his wife was eating alone and surrounded by thick cardboard walls, he always thinks about their situation if they have their own child. Last busy week of January, the baby was 5 yrs.
Old and 7 months but he wanted to tell it to his wife but he couldn't. One day, after his work he saw his wife staring at the baby in the bottle and she was sitting on a cot and doesn't have any expression and when she noticed her husband her face turned into a clumsy uncertain smile. He never saw his wife like that before, he can't at her directly. For a moment he felt it was cruel to watch her. Instead he turned to the baby in the bottle. The tiny half- black thing was drifting and circling as always the green alcohol. But now he saw the bottle and the alcohol and the long years had choked and shrunk it and now were eating it up. All the time, through the years,as the baby bobbed up and down in its own small cramped world, it was slowly being destroyed. And no one could do anything on it. Mr. Libre felt helplessly hollowed inside; he turned his head and shut his eyes tightly. He forced a smile until his jaw hurt because although he felt no pain in his eyes now, he wanted to make sure he could hold back the tears.
RIZA NICKAELLA POTIAN
GRADE 7-BRAHE
My Reaction:
For me, it's another sad story of love. Ever since, all they wanted is to have a children but a child is only given and it is really a bad thing that the baby died. It is a sad thing that since the baby died they even don't talk because whenever they talk it always turn back into their past that they don't want to remember. Their love should surpass that kind of hardships, it should make their relationship even stronger and closer to each other. I believe that God gave the challenge for them to survive and surpass it together. Maybe that's why they don't have a child because of it's their fate to live together, only the two of them…….
Related Topics