Statement of the Phenomenon of Interest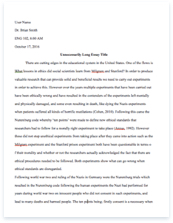 The whole doc is available only for registered users
A limited time offer! Get a custom sample essay written according to your requirements urgent 3h delivery guaranteed
Order Now
I appraise this article because of my mother. I do believe diabetes runs in families. My father's family has no diabetes. My mother has one older sister and two younger brothers. Except her sister, my mother's parents and her two brothers have type 2 diabetes mellitus (T2DM). Her two brothers developed T2DM when they were young. My mother developed T2DM in her seventies. Both of her brothers died of complications of diabetes. My mother lived with me for three months last summer. She always complained that is was so hard to keep compliance with diabetic eating practice. The researchers did this study for several reasons. First, the prevalence of T2MD is continually rising worldwide (Bernhard et al., 2017). There are more than 30 million people that have T2MD in the United States. Diabetes places a significant burden on health care system (Holmes, Hossain, Ward, & Opara, 2012). The annual health care cost of T2MD in the United States is $245 billion (Lee, Willig, Agne, Locher, & Cherrington, 2016). Second, the prevalence of T2MD in men is higher than women. Third, the prevalence of T2MD in non-Hispanic blacks is higher than whites. African Americans/blacks are disproportionately at risk for diabetes (Holmes et al., 2012). Finally, prevalence of diabetes in non-Hispanic black men is higher than among the men in general (Lee et al., 2016). All above-mentioned projections urge healthcare professionals to investigate the challenges and strategies to manage T2MD. Management of T2MD requires continuous efforts on patients' lifestyle changes (Bernhard et al., 2017). Lifestyle changes play an important role in management of T2MD. This qualitative study identified barriers of healthy eating and explored dietary self-management strategies specially focused on non-Hispanic black men with T2MD (Lee et al., 2016).
Purpose
Non-Hispanic blacks are more likely to be diagnosed for diabetes than non-Hispanic
White people. The prevalence of diabetes is 13.3% for non-Hispanic blacks. Diabetes is the 4th leading cause of death for non-Hispanic blacks (Holmes et al., 2012). It is important for Non-Hispanic black men who live with diabetes to make good choices of eating well to keep healthy. The purpose of the study is to explore dietary practices and barriers to healthy eating in Non-Hispanic black men with T2MD (Lee et al., 2016).
Methods
This study is a qualitative study with focus groups. The study was approved by Cooper Green Mercy health System and University of Alabama at Birmingham (UAB) Institutional Review Board. Informed consent were obtained from the participants. (Lee et al., 2016).
The study involved four focus groups. The population was 34 non-Hispanic black males from Jefferson County, Alabama. These 34 non-Hispanic black men aged 18 years old and older. The concept of having these focus groups involved series of planned discussion groups to assess perceptions of selected population on the topic of healthy eating practices (Lee et al., 2016). The researchers provided the groups with written guideline to help discussion. Each group is led by a moderator. The groups discussed the perspectives of dietary practices and barriers to healthy eating in an open-ended approach. The well-planned focus groups were held in two different months in 2011. The participants expanded the ideas that were introduced by other group members and expressed wide range feelings and opinions on topics (lee et al., 2016). The independent reviewers used a combination of deductive and inductive methods to analyze the main themes, questions, discussion, and answers. (Lee et al., 2016).
Sampling
The participants were recruited through diabetes education database of Cooper Green Mercy health System. All participants were referred for diabetes education at Cooper Green
Mercy health System. The eligible non-Hispanic black men must have a diagnosis of T2MD and had received care within the Cooper Green Mercy health System from 2009 to 2011 (Lee et al., 2016). First, the investigator sent a letter to participants to inform the purpose of the study. Then the researchers contacted participants by telephone with additional information of the study and an invitation to participate in the study (Lee et al., 2016). Each focus group had 4-10 men. Group sessions took place in public health churches within the men's community (Lee et al., 2016).
Data Collection
Participants' height and weight were measured before the focus group session. The measuring units were cm and kg. Body mass index was calculated (Lee et al., 2016). Participants answered questions regarding age, marriage, education, and employment status etc. All questions were read to participants. Participants had enough time to think before answering the questions (Lee et al., 2016). A moderator guided the group with open-ended questionnaires regarding diabetes self- management strategies. The moderate was a Non-Hispanic black man with qualitative research knowledge. A note taker was in charge of catching participants' comments and opinions. Audios also recorded. Audios were transcribed after the sessions. The moderator, note taker, and project investigator met after the sessions for a debriefing to compare notes on things unique to each focus group (Lee et al., 2016).
According to Lee et al., (2016), the intuitive eating (IE) scale questionnaires were used in the study to assess adherence to IE. The scale has 5 domains: (1) Inability to stop eating when full; (2) being aware of food and appreciating the food; (3) effects of environment cues concerning food choice and food intake; (4) emotional response which is eating in response to negative emotion states (negative emotions are a precipitant of emotional eating and emotional eating is overeating in response to a negative affect); (5) distraction which is focus on other activities while eating. The questionnaires had 28 items using 1-strongly disagree to 4-strongly agree (Lee et al., 2016).
Data Analysis
A descriptive statistics approach was used to analyze the questionnaire data. The researchers combined deductive and inductive methods to do qualitative content analysis to identify major categories and substantive themes (Lee et al., 2016). Three independent reviewers read the transcript in order to gain a full understand of group conversation. The reviewers then identified meaningful units in phrases and sentences in group conversation (Lee et al., 2016). The meaningful units were condensed with codes. The units with codes were assigned to each meaningful unit (Lee et al., 2016). Codes were categorized. Investigators discussed the codes to reach consensus on a codebook for future application. The reviewers applied the codebook to the transcript. The new themes were identified by detecting code discrepancies. The code discrepancies were decided by a third independent reviewer. Theme saturation was identified in a fourth and final focus group (Lee et al., 2016).
Credibility
The trustworthiness of the data was guaranteed by multiple steps mentioned in the above data analysis section. The researchers sent participants a letter informing them of the purpose of the study. They gave participants a telephone call afterwards with additional information about the study. Detailed information of the study process was given to participants during the study. This allowed participants to have enough time to understand the phenomenon. Discussion groups allowed participants to further understand details of the phenomenon (Lee et al., 2016). Participants were able to adapt their experience to the discussion topic. The reviewers in the study have doctoral degrees in research, nutrition, and nursing. Research bias was minimized by a racially diverse team of reviewers including a physician investigator who had gained expertise of community-based research with a qualitative approach (Lee et al., 2016).
Audibility
The researchers documented the research process. According to Lee et al., (2016), audio from all focus groups was recorded and transcribed. The note-taker captured participants' comments. These measures ensured transcript close to 'verbatim'. The article did not mention if the transcriptions were detailed enough to capture the features of the talk such as speed, tone, timing, pauses and so on. These elements can be crucial for interpreting data. The reader can follow researcher's thinking by the conceptual framework of the study (Lee et al., 2016).
Fittingness
The population was 34 non-Hispanic black men. The findings of the study are meaningful to other non-Hispanic black men with diabetes who are not involved in the study. The findings are also applicable to general patients living with diabetes. All patients with diabetes are able to answer focus group questions. All general diabetic patients should engage themselves into healthy eating practices. Healthy eating is the most important approach to prevent and control high blood glucose. Analysis strategy is compatible to the purpose of the study (Lee et al., 2016).
Findings
The participants have low IE scores. Low IE scores always connect with overweight and obese people. The internal cues of eating identified are hunger, happiness, boredom, depression, or even sexual intercourse. External cues identified are television advertisement, eating times, and medications because some medication has to be taken with food (Lee et al., 2016). Participants acknowledged the impact of diabetes diagnosis on their diet. Participants explained that some current diabetic dietary practices were hard to be accepted due to the food preference of non-Hispanic black people (Lee et al., 2016). Some participants reported the barriers to change to healthy eating such as availability of the healthy food in neighborhood grocery stores. Some participants expressed frustration that diabetic food are too expensive for them to buy. Some participants believed old eating habits stopped them from adopting healthy eating practices. Some participants reported the myths and misperceptions about the barriers to healthy eating practices (Lee et al., 2016).
Conclusions, Implication, and Recommendations
Non-Hispanic black men have been educated with the importance of self-management to control T2MD. Lifestyle changes specifically healthy eating is part of self-management. The barriers to healthy eating among non-Hispanic black men with T2MD were identified in this study. Non-Hispanic black men encountered internal and external challenges when choosing healthy eating practices to control T2MD. The researchers recommend the development of specific strategies with consideration of special internal and external cues to facilitate non-Hispanic black men with T2MD to overcome the barriers regarding healthy eating practices (Lee et al., 2016).
Application to Nurse Practice
The findings of this study could be used in a nursing care plan for non-Hispanic black patients with T2MD. Nurses may initiate more nursing research related to healthy eating targeted to non-Hispanic black men and women. The findings also show the need for nursing professionals to develop strategies to improve hospital/community based services for non-Hispanic black men and women with type 2 diabetes. Additional application for lifestyle change is a continuous inner struggle for patients with T2MD. Nursing practice should be engaging more effort to increase public awareness of the scope of diabetes self-management.
References
Bernhard, G., Ose, D., Baudendistel, I., Seidling, H. M., Stützle, M., Szecsenyi, J., … & Mahler, 

(2017). Understanding Challenges, Strategies, and the Role of Support Networks in Medication Self-management Among Patients With Type 2 Diabetes: A Qualitative Study. The Diabetes Educator, 43(2), 190-205.

Holmes, L., Hossain, J., Ward, D., & Opara, F. (2012). Racial/ethnic variability in diabetes 

mellitus among United States residents is unexplained by lifestyle, sociodemographics and prognostic factors. ISRN Public Health, 2012.

Lee, L. T., Willig, A. L., Agne, A. A., Locher, J. L., & Cherrington, A. L. (2016). Challenges to 

healthy eating practices: a qualitative study of non-Hispanic black men living with diabetes. The Diabetes educator, 42(3), 325-335.  
Related Topics