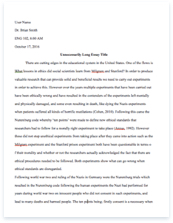 The whole doc is available only for registered users
Pages: 12
Word count: 2997
Category: Hygiene
A limited time offer! Get a custom sample essay written according to your requirements urgent 3h delivery guaranteed
Order Now
Executive Summary
The aim of this report is to resolve the critical issues of Splash on the international expansion. In the first part, we can have a quick grasp on brief information of Splash. Secondly, to look the issue into details, we have analysis the macro-environment, industry and internal environment of Splash. At last, in order to have a successful international expansion, we made recommendations based on the analysis. Introduction
Current situation
Company profile
The Splash Group is composed of wholly-owned Philippine companies with business interests in personal care industry. Founded in 1985, Splash was able to grow from a Php12, 000 backyard businesses into a Php4 billion enterprise through the vision, innovation and commitment of its founders, Dr. Rolando B. Hortaleza and Dr. Rosalinda A. Hortaleza. Product & price
Estraderm and Maxi-Peel
Maxi-Peel held 65 percent share of exfoliate category and Extraderm held 15 percent. On the launch path, the price of product is relatively lower than the competing products while after Maxi-Peel have commanded much consumer loyalty the price is roughly 10 percent higher than competing brands. SkinWhite
SkinWhite command 29 percent share of whitening market in 2005. This series product is aim at middle-class market segment. SkinWhite products are priced approximately 15 percent lower than the competing products from Unilever. BioLink
These products target at consumer who prefers to use whitening products based on natural ingredients rather than the prevalent and more effective chemical whiteners. BioLink products priced 10 percent higher than products from the multinational competitors. Hair Care Products
Splash offered lines of styling gel, which are aim at teenagers. The prices are 20 percent lower than Dep from Schwarzkopf & Henkel. Splash offered a line of hair coloring agents whose prices are 30 percent to 50 percent lower than those of premium brands, such as L'Oreal. Natural and Nutraceutical Products
TheraHerb encompassed various products, but the anchor products were derived from virgin coconut oil (VCO). In the domestic market, the products are priced between P150 and P180 per bottle. Consumer
Splash mainly aim at the middle and lower classes, such as masa, masses, who prefer low-cost, high-value products and typically purchased them through Sara-saris, or local stores. Critical issues
The globalization brings both opportunities and challenges to the company. As a smaller corporation to the multinational corporations, Splash have to overcome tough challenges to successfully expand internationally. So, the critical issues are:
Should Splash make international expansion? Where to expand? How Splash expands international operations successfully? Analysis
Industry analysis–Michael Porter's 5 Forces Model
Barriers to Entry
The growth rate of industry is high. There are well-defined product standards or specifications, which newcomers can implement. The industry has no history of retaliation by incumbents against new entrants. Those factors really attract newcomers. However, large firms in this industry enjoy economies of scale and advantages of size (scale and diversity of products). Industry incumbents benefit from experience curve economies, which include product development, distribution networks and supply chain. These products are characterized as having well-supported, strong brands, and superior development, commanding premium pricing. Industry entry requires much capital and it will take time to establish partnerships with suppliers and distributors and acquire customer loyalty. Bargaining Power of Buyers
The buyer does not face any significant costs in switching suppliers. Distributors, such as Wal-Mart, usually purchase in large quantities. These factors make buyers have more bargaining power. However, some products are becoming more sophisticated, such as anti-aging products, vitamins products, and natural products, technical information is not required in making purchasing decisions. Bargaining Power of Suppliers
The quality of inputs is critical to finished product. So the suppliers have bargaining power. Nevertheless, supplier industry is not any more consolidated than personal care industry. The competition is fierce. There are many different components and ingredients, from raw materials (cultivation of plants and flora used in fragrances), through the final production stages and packaging and distribution. It would not be easy for suppliers to vertically integrate forward. Threat of Substitutes
My customers have one or more substitutes available to them. At least one of the substitutes performs well and could pose a threat to my business. For example, pharmaceutical products, exercise regimen and beauty equipments. My customers will not incur much costs or critical uncertainties in switching to a substitute. Rivalry among Existing Competitors
Leading firms in this industry usually are multinational companies, such as P&G, Unilever, and Colgate-Palmolive (see Chart1). Some industry leaders specialize in limited segments. However, most of them provide a variety of brands and products, some of which span multiple industries. The competition is fierce.
Chart1
The result of this analysis reveals strong barriers to entry, moderate bargaining power of buyers and suppliers, considerable threat of substitutes, and substantial rivalry among existing companies. However, this industry favors incumbents. Macro-environmental analysis
Local market| * GDP per capital ranked 130th globally in 2005. * 40% of people live below the poverty line of US$1 per day and more than 55% of people live on less than US$2 per day. * Inflation fueled by rising oil price affect people's purchasing power. * Philippines were world's 12th most populous country with 88 million people. * It is one of the most Westernized countries in Asia. * Competition is fierce from China and Taiwan.| Indonesia| * GDP growth rate was 5.3% in 2005. * 27% of people lived below the poverty line. * Indonesia was the world's 4th most populous nation with 240 million citizens, nearly half of whom were under the age of 25. More women joined workforce and hold many OFWs. * Splash can responsible for all business development activities as the majority partner of the joint venture, while the minority partner oversaw regulatory requirements and other local matters.
* There have a growing and large personal care industry. * Competition is fierce from a variety of smaller, local player.| Other Asian Market| * People there have similar beauty care needs and aesthetic standard, such as Vietnam have similar skin tones and dermatological concern, so Exfoliants sold well there. Malaysia have darker skin tones, and preferring lighter skin tones, so SkinWhite products is likely to draw widely attention. * But as for china, Splash is a new company without recognition and credibility and the strong low-priced local competitor, effective and efficient labor force, and the local regulation will challenge Splash's expansion. | Western Market| * Although people have different beauty care needs in western market, the need to pursuit health and wellness is the same. The VCO products and natural products will attract customer's attention. * Also westerners will impressed by the low-priced but high quality products.|
Internal analysis-SWOT
Strengths * Leader's entrepreneurship * Core competence * Effective branding and marketing| Weaknesses * lack of local knowledge * Limited experience * absence of resources| Opportunities * Hiyang theory * OFWs' need * Same beauty needs| Threats * Lack recognition and credibility * Fierce competition * Imitations of competitions * Lagging economy| Strengths
Rolando Hortaleza has continually expressed his vision for Splash "No Filipino company has yet made it globally in the area of cosmetics and we plan to be the first". The leader is the core of enterprises whose innovative ability is the key factor deciding the survival and death of enterprises. It is the leader's pioneering entrepreneurship that keeps Splash competitive. This was the very reason why the Splash Research Institute (SRI), was established in August 1997. SRI brings constant innovation to Splash and keep the Splash on the forefront of the industry. As a unique capability which is difficult for competitors to imitate, the core competence–Innovation is the pillar of Splash's development and growth, and it enable Splash to pour its growing stream of innovation into the market and create new competitive space to stake its capabilities.
Establishing itself as a research company, Splash has taken to heart the challenge of providing consumers with innovative, pioneering and world-class products. Extract is the first facial cleanser based on natural ingredients on the market which generated P40 million in sales. Extraderm is a new category product—exfoliate category, which create annual sales rate of 211 percent in 1997. BioLink was the first green papaya product on the market, which became Splash's leading brand later. The success of Splash's products is based on the effective branding and marketing. While an effective branding and marketing always begin with a detailed understanding of consumers. Comprised of a team of highly skilled researchers, the R&D Group works with precision equipment and instrumentation, top-grade quality materials and technologically advanced processes to put new hypotheses to the researches. They go into retail outlets to survey the needs, conducting focus groups and surveys, and poring over research reports from all sources.
Researchers are also continuously kept abreast with the latest global trends in beauty and personal care. Its adoption of information technology keeps the company up to speed with the market trends and movements. The SRI also ensures that all products made available to the market are backed up by rigid clinical tests to guarantee superior efficacy, safety, stability and over-all product excellence. "The seduction of the consumer begins with packaging". Packaging also is a key factor deciding the successful marketing. Splash puts a special premium on packaging design. The creative team of SRI, armed with technology and creative eye, creates for packaging that arrest and captivates the consumer's eyes.
Advertising strategy also can reflect Splash's branding and marketing strategy. When launch a new product, Splash would convince customer of the rational benefits. While, after a product had built its user base, Splash would try to build an emotional connection with consumers. The retained advertising agencies were pushed to develop the most creative and effective advertisements possible. These often took the form of television commercials. Price is always the deciding factor of customer's buying. Splash's relatively lower priced products really capture amount of customers on the tight budget period. Weaknesses
However, Splash still is a newly established company, they lack of local knowledge which is the key to success in new markets. Understanding cultural differences, social rituals and regulations are very important in operating international business. Whether the company can understand the local needs better, whether the company can effectively motivate local workforce and whether the company can get along with the local government are all the deciding factor of successful international expansion. Moreover, they have limited experience on the operation outside their own market, especially the manufacturing process. All Splash's products were produced in the Philippines, and mostly at Splash's own manufacturing facility. This made their products more expensive, which fade the advantage of low price. Finally, as a smaller company to the multinational companies, Splash is in absence of vast resources to make international expansion work. Opportunities
Customer loyalty to favored products and brands was very high. It means that once a consumer had ascribed hiyang (could be understood as "I used it and it worked for me") to a certain brand, she was likely to remain loyal. As Splash have captured amount of market share (Chart 2), it is a good opportunity to expand internationally. Chart 2
Due to the globalization, more and more Filipino workers lived and worked overseas. Brand-loyal overseas Filipino workers (OFWs) create a need of Splash products globally. Also, the local citizens came into contact with OFWs may also impressed by the quality and low prices of Splash's products. Some markets have the same beauty needs; also can create a need to Splash products. For example, Vietnamese consumers had similar skin tones and dermatological concerns as Filipinos. Also the global trend to be healthy also is an opportunity to cut in the market. Threats
Splash lacked recognition and credibility in foreign market. Despite the growing demand for natural and nutraceutical products, not all consumers were convinced of them, especially in Western markets and in urban centers. Splash's competitions in the global market not only come from multinational corporations but also from a variety of smaller, local players in the target markets. Multinational corporations usually have more capital spent in marketing, branding and service, which necessarily gain a strong market power. Local companies can understand local people better, thus can gain customer loyalty more quickly. Even though the constant innovation of products make Splash occupied the market quickly, the imitations of large and small competitors alike eventually fade the differentiation and competitive advantage. For example, the orange-colored papaya whitening products imitate by many multinational companies and lose its shares. Exporting relatively add the cost of product and would faded the edge of prices. Lagging economy had resulted tight budget of the customer in the local market, which cause a trend to buy the more low priced products from China and Taiwan. Conclusion
After years struggling, Splash has established its reputation in the market. Just as the industry analysis indicated, this industry is in favor of incumbents. Also with the pioneering entrepreneurship of the leader and the innovation core competence, Splash is pushed to come to global market. Moreover, the opportunities and strengths have paved the way to Splash for the international expansions. To scale new heights and reap more profits, Splash is necessarily to expand internationally. As for the target market, just as the Macro-environment analysis Splash will have a ready market in some Asia market for the similar economic background and the similar beauty care needs.
Even though Splash have established joint venture in Indonesia, the company still in startup mode, so Splash need make sound actions to strengthen its market power to attract more consumers. While for some new market in Asia, like Vietnam and Malaysia, Splash should form effective strategy to ensure a successful entering. As for the Western market, we need to make adaptations and differentials to meet local demand. With social trends, Splash can capture market shares with the natural products. So come to the last issue–how to expand successfully. The next part will give some recommendations on the expanding strategy. Recommendation
Business strategy
Indonesia
As Splash has entered Indonesia market successfully, the main effort will be focus on the performance of Splash Ind. Increase input to improve marketing and branding, especially customer service. Appoint more local managers and professionals to understand local preferential. The most important thing is the manufacturing process is suggesting insourcing in the local market to reduce cost. Other Asia market
The strategy would be expand the skin care products to Vietnam & Malaysia after succeeding in Indonesia and adopt the similar strategies as in Indonesia As I stated previously, Vietnam welcome the Exfoliants very well and Malaysia will prefer SkinWhite products. But the products need modifications to adapt to the local people. The entry mode would copy Indonesia's mode, that is, export, alliance, acquisition, a new subsidiary. Western market
Western market will be more complicated than the Asia market and the needs are different, thus Splash need adopt a total different strategy. Due to the high cost of labor, manufacturing is suggested operating in Philippines. There will be a local third-party distributor targeting high-class market to reduce the risks. In order to build the recognition and credibility, Splash suggest rename an English name with Philippines feeling and carrying connotations of being natural, unique, noble and luxury. For the natural product series-VCO products, low price is no longer an advantage to gain market share. Splash need to contribute to building awareness to upscale product and reputation of the brand and target at the high-class. Based on superior quality and efficacious cure-all natural product, the higher prices are going to bring about high profit. Price strategy
Not only products per se need adaptations, the price also needs modifications. For high standard products, such as VCO can adopt a skimming pricing strategy which the price is high in the initial stage and lower the price as the similar goods from competitor appeared in the market. Skimming pricing strategy is a good way for Splash, which can build an image of notable, high quality and luxury. Moreover, skimming pricing strategy is to cover up for the product life cycle by earning excess in the initial stages of the product life cycle to cover up for the stagnating market demands during its maturity stage and the initial investment. Another price strategy is market penetration pricing, launching the product with a lower price to squeeze the profit of competitors. Moreover, this kind of price strategy can reach economies of scale. While this kind of strategy is focus on high price sensitive product, such as the hair gel. Promotion strategy
Even though Splash have a successful marketing and branding strategy, there still room for improvement. Many of the products in the personal products industry fall under the category of "experience goods", that is, the qualities and characteristics of those products are only recognized after consumption. So the sales promotion can carried in the form of giving out free samples. Build good relationships with the company's various publics, building up corporate image. Participate in local events to raise the brand image. For example, advocate green movements, sponsor world Expo and various world competitions. E-Business Strategy
The firm's e-business strategy is suggested focus primarily on the use of the internet and information technologies to achieve operational efficiencies in dealing with suppliers and in utilizing its distribution network. The website provides an electronic exchange of information between Splash and its trading partners, suppliers, current and prospective retail partners, financial institutions, and transportation carriers. This can create an efficient and effective business performance. Splash is also suggested build centralized e-business sites for the B2B side. From an end-user standpoint, customers can visit homepage and sign up for Splash's monthly emailed publication, everyday solutions, which offers tips, promotions or seek expert advice about personal care, household, health & wellness, family care is really satisfying. In the website customers also can obtain coupons, and samples, as well as provide feedback. It is a way to build customer loyalty and strengthen brand awareness.
Related Topics