Spiritual Needs Assessments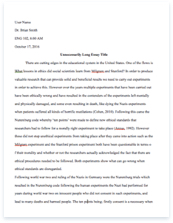 The whole doc is available only for registered users
Pages: 4
Word count: 906
Category: Patient
A limited time offer! Get a custom sample essay written according to your requirements urgent 3h delivery guaranteed
Order Now
Most of American perceives belief in religion as valuable, the issues of belief can be challenging for healthcare care provider when patients want to talk spiritual with them. Many barriers with the spirituality topic report by healthcare provider including lack of time, experience, difficult to notice which patient want to discuss the aspect of spirituality, and addressing the spiritual concern is not their responsibility. As the Joint Commission required spiritual assessment as part of an overall in patient assessment in every healthcare organization. Therefore, spiritual assessment is an essential part of good spiritual care, helping insure the care the patient needs is that the care being provided.
The need for spiritual assessment allows physician to incorporating the patient's precepts of faith into treatment plans, stressing empathetic listening to support patients, strengthen the patient and physician relationship for overall wellness. The perception of spirituality is very complicate as it is comprehend through the experience of each individual. The spirituality definition can be range from blissful, boundless experiences from the seeking of the existential for meaning and purpose.
Therefore a social assembly where like-mined individuals congregate to form an organization where spirituality is experienced through structured beliefs (Burke, et al., 1999). Even though many people consider treatment and spirituality are unable to be divided, however, the purpose of this paper is not to distinction between the practices and personal belief. This paper is primarily show the questions and discusses the results of the spiritual assessment survey with the observation through my patients in the hospital.
Spirituality Assessment Instruments
The incorporating of spirituality in the health care profession is increasing, which the observation had been made through the spiritual assessment survey questions with the patient. However, as Hill and Hood suggest, assessment of the spirituality show the comprehend is needed for assorted form of spirituality, their proper use, as well the purpose of the assessment tools. This paper will provide greater information regarding five questions being used in this spirituality assessment tool. The following five questions had been asks to the patient:
What helps you through hard times?
How would you like me to address these issues in your health care? Do you feel that your spiritual health is affecting your physical health? Have your beliefs influenced how you take care of yourself in this illness? Do you feel that your spiritual health is affecting your physical health?
Benefits and Barriers
The observation to the patient after asked the patient with these questions show more positive affect when addressing spiritual concerns. It brings a closer relationship between the patient and the health care provider, the patient feels they being care and understand by the providers. They also provide the specific areas of improvement that is not normally addressed through the daily counseling. Talking to patients about the issues of spiritual can also promote an increased of self-understanding and their current level wellness of mind-body-spirit.
Additionally, it shows the depression is decreases when the chronic illness effectively copes for many patients. As a result, many patients are able to find meaning in their specific situations as well as in life overall (Joint Commission on Accreditation of Healthcare Organizations, 2005). However, many healthcare provider report some barriers with bring up the topic of spirituality. Some barriers including lack of time and experience, belief it not responsible for healthcare not provider to addressing spiritual, and difficulty recognizing patients who want to discuss spirituality.
Recommendations
As is true with any tools, caution is necessary when selecting and conducting the assessments of spirituality. Some published spirituality assessments do not report norming or validity data (Hill & Hood, Jr., 1999). This assessment tools should be careful and not to used without any consideration. Therefore, it is essential to knowledge with the intended use of the assessment and selecting an appropriate tool for the patient. The ACA Code of Ethics (2005) require that When assessments are not administer under standard conditions, as may be necessary to accommodate clients with disabilities, or when unusual behavior or irregularities occur during the administration, those conditions are noted in interpretation, and the results may be designated as invalid or of questionable validity (Section E.7.a, p.12).
Therefore, it is evidence exists for the need to provide more formalized training in spirituality assessment. Health care professional in the field, as well as in training, would benefit when addressing and assessing patients' spiritual needs. As the rise of spirituality in health care becomes a common aspect of health care, it will play an important role in the spiritual needs assessment process. In conclusion, the spiritual needs assessment allow health care professional to support patients by listening, documenting patient's spiritual preference for next visit, and incorporating into treatment plans for overall wellness. Therefore, spiritual assessment is an essential part of good spiritual care, helping insure the care the patient needs is that the care being provided.
References
Joint Commission on Accreditation of Healthcare Organization. (2005). Evaluating your spiritual assessment process. Joint Commission, The Source, 3, 6-7. Retrieved May 20, 2013 from http://pastoralreport.com/achives/spiritual.pdf. Burke, M.T., Hackney, H., Hudson, P., Miranti, J., Watts, G.A., & Epp, L. (1999). Spirituality, religion and CACREP curriculum standards. Journal of Counseling & Development, 77, 251-257. Moberg, D.O. (2002). Assessing and measuring spirituality: confronting dilemmas of universal and particular evaluative criteria. Journal of Adult Development, 9, 47-60. American Counseling Association. (2005). Code of ethics. Alexandria, VA: Author.
Related Topics