Southern Recreational Vehicle Company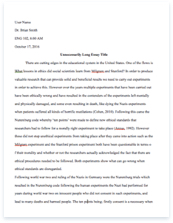 The whole doc is available only for registered users
A limited time offer! Get a custom sample essay written according to your requirements urgent 3h delivery guaranteed
Order Now
1)The indictments offered Southern Recreational Vehicle Company by community leaders in Ridgecrest Mississippi is positive. 1.The taxes are increasing in Misouri, but the company will not be responsible for the municipal taxes for 5 years which results a decrease in their expenses. 2.Free water and sewage services will increase their profitability. 3.Construction of a second loading dock – free of the cost – at the industrial site will expand their business and helps to reduce cost. 4.An agreement to issue $500,000 in industrial bonds for future expansion should help the company's cash flows. 5.Public-financed training of workers in a local industrial trade school should help the company to decrease labor training costs at the beginning of the business in a new location with new workers.
2)The problems which a company experience in relocating its executives from heavily populated industrialized area to a small rural town: -the concern for the employees working in the previous site -a decrease in productivity as a result of new workers who are not dominant enough -logistical problems in terms of product and raw material
-lack of qualified white-color personnel
3)O'Brian mentioned only the reasons; the increasing operating costs caused by employees and unreasonable demands forced upon the company by the union for relocation. I think, if O'Brian had mentioned the increasing taxes and costs in addition to the above reasons, it would be more justifiable.
4)Legal responsibilities depend on the contract between employee and employer. Ethically, the employers should make a statement about their decisions which would concern the workers. In addition to this, the company should offer job opportunities in new business, otherwise, should also help the employees in landing employment in other companies.
Related Topics