Social Construction Of Disease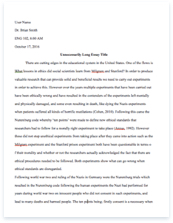 The whole doc is available only for registered users
A limited time offer! Get a custom sample essay written according to your requirements urgent 3h delivery guaranteed
Order Now
As social understanding of illness and how it can be changed over the time. It describes the disease as how the group of people describes it and treats it with the medicine, they think is right. For example, back in the days, people used to think that mental illness is a demonic possession and they used treat the patient with some powers. But now as the science have made progress, they treat those illness with medicine and even with psychologists. Time has changed the understanding of disease that happens to people and even with animals.
According to Centers for Disease, epidemiology can be defined as the study of distribution and determinants of health-related states and events in specified population. As it uses the most useful method like scientific and systematic with the study of frequency, pattern and cause, risk factors within certain population, it was the best way to study the COVID-19. COVID-19 has been seen as a pandemic because it has been occurred wide in geographic area and has affected large portion of population. As it has been seen all around the world, number of cases has been rising every day. Firstly, it was considered as epidemic because it was only spreading from person to person affecting large number of people.
Later on, COVID-19 was spreading through lots of things and was considered as pandemic. Right now, it has created lots of problems in every sector like health, economic and even in daily routines. As the disease really doesn't differentiate between people, there are certain factors which put people on the risk of getting sick. When people are rich, they really don't get sick as they eat healthy food and they take care of their properly but people who doesn't have enough money eats unhealthy food and they don't care about the proper hygiene. And these things make them more vulnerable to disease as they don't have proper information of what's going on outside world.
We can even see in the case of COVID-19 as more cases are reported every day. There are lots of people who don't even know about this pandemic and even if they know they don't know how they can prevent it. Some people are even sacred to getting test because once they are tested positive, they know that their family will die of hunger. And there are only limited test kits available right now in world, rich people will get chance first. Rich people can even mange to get insurance and also, they can pay for the vaccine if they come out with that. As many countries are fighting to make the vaccine, once they make it, we will see more about social class plays role in getting treatment.
Work Cited
Bastian, J. (2020, March 20). Why people with lower incomes are more likely to contract coronavirus. Retrieved June 22, 2020, from https://www.kcrw.com/news/shows/kcrw-features/coronavirus-infection-low-income
What is Epidemiology? (2016, June 17). Retrieved June 22, 2020, from https://www.cdc.gov/careerpaths/k12teacherroadmap/epidemiology.html
Related Topics