Should Single Parents be allowed to Adopt?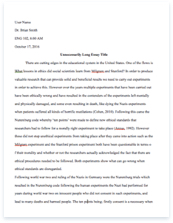 The whole doc is available only for registered users
A limited time offer! Get a custom sample essay written according to your requirements urgent 3h delivery guaranteed
Order Now
The lifestyle and some health issues of this century have led to a steady, sizable increase in the number of single-parent adoptions. Why would a successful, independent single man or woman want to give up his or her freedom and assume the responsibilities of raising a child? The trend is mainly due to the fact that the desire to nurture and share life as a family has become to be a strong need that is felt by a large number of people, and one that is not exclusively to married people or couples. The purpose of adoption is to provide children a loving and caring parent. Single parents should be allowed to adopt because more single parents provide a solid environment for the child, there is a shortage of adoptive parents for older and disabled children, and single parents have the urge to nurture and raise a child.
First of all, single parent adoption provides a much more solid environment: a home free from the issues of an unstable, broken home and its effects on the child. Single parents are usually of higher education and have higher incomes in comparison to the countries average. They have concentrated on their careers and have established a stable home that would benefit a child. Divorced parents, on the other hand, are dealing with emotional and financial stress, which can negatively affect a child. According to New York Times, "out of one-fifth of the nation's 51.1 million Caucasian children, over half of the 9.8 million African American children and almost one-third of the 7 million Hispanic children live with one parent due to divorce and unwed mothers". With these types of statistics, there is no reason to discriminate against a single person for adopting a child when he or she is quite capable of providing a stable and nurturing environment.
Another point is that there is a great shortage of adoptive parents for older children and those with disabilities. Single parents can help to fill this shortage. The majority of couples looking to adopt want a healthy Caucasian baby. However; the number of healthy Caucasian infants available for adoption has decrease due to birth control, legalized abortion, and decision of unwed mothers to keep their babies. Career, on the other hand, is the reason why many people find themselves single. Many single adults may have a career that allows time for an older child and choose not to have the physical demands of caring for an infant.
Raising a child from infancy may not appeal to a career oriented person, but a school-age child or teenager may be more appealing. A single parent may also have the expertise or passion that would benefit a child with disabilities. A single parent does not have a spouse to split their time with and can devote their sole attention to disabled child. Moreover, many single parents choosing to adopt are financially stable and can deal with the added costs of disabilities. It is a shame to watch older, disabled, or children of other ethnicities left behind when they could have the secure environment and sole-love of a single parent.
In addition to the shortage of adoptive parents, single parents adopt for the same reasons as married couples. Single parents have the urge to nurture and raise a child. They seek to have a family unit and share their life with another, just as married couples do. The main reason single parents adopt is the fact that their own childhood was fulfilling and happy, and they are ready to share their experience. Single parents approach adoption with the same commitment and devotion as married couples. Many of the single parents, who have pursued careers and putting off marriage and having children until they are older, find that they have reached their thirties, without a husband , but with a desire to raise a child. Adoption becomes a viable option for single women who feel that having a biological child out-of-wedlock is unacceptable or who find that they are infertile.
One argument against single parent adoption is that it deprives children of a traditional two parent family resulting in emotional and physical problems for the
children. "Single men face even tougher scrutiny as they are asked intimate questions about their sexuality, motives, friends, and living arrangements. They may be qualified to parent and still be turned down". From my point of view, an unstable or broken home can cause more damage to a child than the lack of an additional parent.
Single parent homes may be particularly suited for children who need intense and close relationships, thus particularly appropriate for many of the older children in foster care who are now being prepared for permanent homes. For some children, such a close bond may meet a need and be a path to normal development. Although there are many obstacles facing single parents who adopt, they are capable of raising a child is a loving environment. The shortage of adoptive parents also opens the door for them, in a way helping a child come out of the problems associated with married couples.
Related Topics