She Rose To His Requirements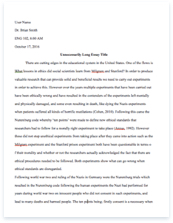 The whole doc is available only for registered users
A limited time offer! Get a custom sample essay written according to your requirements urgent 3h delivery guaranteed
Order Now
She Rose to His Requirement Emily Dickinson is one America's best-known female poets. Emily Dickinson's poem "She Rose to His Requirement" expresses her thought with the intention of the reader to interpret the poem in their in their own way. Every reader will receive different images, themes, and meanings. In this poem is rising up bend your life to fulfill the requirements of others necessary? When a reader reads the poem "She Rose to His Requirement" the reader may get the image of a young woman who just got married and is carrying out the duties of a housewife. She has left her childhood behind and has begun what seems to be a pre-determined model of what a good wife should be.
The reader might get the image of a golden wedding ring in which the "gold is worn away" as a result of her heavy work or as a result of fading love, as stated in line 7-8 of the second stanza. Images of the ocean being both beautiful with pearls and at the same time dirty with weeds can be an metaphor for those things which have both pleasant and unpleasant sides to them. For example having a social life, and having "the playthings of her life", are the pearls or the pleasant things in life. Although "carrying out the duties of woman and of wife" resemble the unpleasant things in life. These are just a few examples of images that a reader may encounter while reading this poem.
One way that the meaning of the poem "She Rose to His Requirement" may be interpreted is that in the beginning a woman is facing up to a sacrifice that she made by meeting her husband's strict requirements of what he expects in a wife and giving up perhaps some choices of her own life to be his wife. In the second stanza it may be interpreted that she overwhelmed with the expectations, or that she just grew tired of the "requirements" set for her. She felt she wouldn't be loved as much, in the sense that the gold of the wedding ring would be worn away. Or as a feeling that her love is fading away in the face of not being appreciated. In the last stanza the woman is realizing what it takes to be a wife. She wonders if her husband could know how hard it to be a wife because he never brings it up to her, although he loves her and respects the work that she does.
Today, a lot of women don't stay home to be housewives. They might work to support their family of even take care of an elderly parent of relative. For the women who stay home, they must feel the way that this poem describes it at first by having to give up their social live to do house work. Women probably have to give up as much as past generations of women had to. They may have different tools to make the work go faster, but they still have to make sacrifices that mean just at much as they did generations ago as they do now.
Emily Dickinson has her own very unique way of writing. By Reading composition referring to the poem "She Rose to His Requirement", the reader may have a clearer understanding of the different ways to interpret her poem, as well as finding images that may or may not be relevant to today.
Related Topics