Sex is a natural preoccupation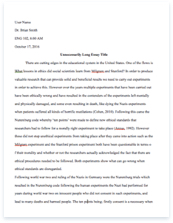 The whole doc is available only for registered users
Pages: 9
Word count: 2099
Category: Sex
A limited time offer! Get a custom sample essay written according to your requirements urgent 3h delivery guaranteed
Order Now
Sex is a natural preoccupation. It is on everyone's mind from birth to death. For human beings sex can have a variety of meanings: instinctual, spiritual, pleasurable, an act of love to even one of power. Like most things untamed and complex, many feel the need to carve a different understanding of what sex means and define it to values most often rooted in religious philosophy, language and behavior. James Joyce's A Portrait of the Artist as a Young Man (1916) is an intimate look at a young Irish writer, Stephen Dedalus, whose narrative becomes a fictional adaptation of Joyce's own life as a young man.
Throughout the novel, we read of Stephen's conflict between his lust for women and his passionate devotion to the tenets of the Roman Catholic faith. His struggle is palpable and begs the question: Why? Julienne H. Empric articulates one theory in her essay The Mediation of the Woman and the Interpretation of the Artist in Joyce's Portrait saying, "[Women are] the magnetic force of that sensual creativity an artist must both court and reject in order to accomplish his purpose (Ben 11).
Essentially, the character's inspiration and transformation comes from his fantasies of women (sexual and romantic) and his refusal to be too enchanted by such fantasies. To understand Stephen's apprehensions about his sexuality, one must first have a fundamental understanding of the way Catholic ideology defines sexuality and the context by which sexual acts can be accepted. Catholicism has long encouraged careful and at times rigid expectations of its parishioners when it comes to sex. Catholic doctrine accepts sex for procreation within a heterosexual marriage.
Religious leaders are asked to commit themselves to a life of celibacy. Carnal desires must be suppressed and homosexuality is forbidden. For difficult or troubled unions, divorce is not an option, only annulment, a process where a couple's relationship is proven invalid of the "real" love that truly sustains a marriage. In another example, the act of masturbation is considered selfish pleasure and runs against conjugal purpose; therefore being unacceptable.
Why is sex and sexuality so defined? Several points can be made. M. K. Hellwig suggests, "The immediate results are depicted in the story [of creation]. They [Adam and Eve] become painfully aware of their nakedness, their vulnerability; they are embarrassed or afraid to be under scrutiny simply for what they are. They lose the experience of God's friendship and intimate presence with them not because of God's anger but because of their own fear, which drives them into hiding. (Hellwig 1981, p. 46)" The humiliation of nakedness was a step in making sex taboo. When we engage in sex, we are naked, vulnerable, and surrender to inquiry and carnal desire.
In Catholic doctrine, its acceptability is clearly limited to behaviors that serve a particular purpose unique to marriage. But in many respects, one can argue that sex, like religion, is also powerful, emotional, and susceptible. Therefore, it can to some become its own path to deeper meaning and connection, a part of life that can be seen and felt, and easier to commit to. "We have inherited a world in which sex itself is a conflicted enterprise. It is no longer (if it ever was) an activity used solely as a means of reproducing the species. 2 Yet few think of sex as simply a way to obtain pleasure and enjoyment.
In some ways, we are told that sex is the only way that each of us can truly be known and defined, that we are not truly "coupled" with another unless we are sexually active with that person. In other conversations (especially those associated with the sexual revolution), indiscriminate sex becomes the route by which we mark our liberation. As Christians, we are charged with the difficult task of sorting out which constructions of sexual activities belong in the new creation as outlined for us by Christ, and which concepts must be rejected. (Rudy 1997, p. xiv).
So what does all this have to do with Stephen? His Catholic upbringing appears considerably stricter than one would expect from the average Catholic today. The process of assigning value to personal philosophy and behavior in reaching a higher purpose is vital to him. "For Stephen both the church and [his] art become means not only to acquire "nobility," but to enter a realm of pure spirit, shedding the repellant flesh forever (Benstock 124). " He knows that to be sexually vulnerable is a one-way ticket to a hell he describes as "a field of stiff weeds and thistles and tufted nettle bunches.
Thick among the tufts of rank stiff growth lay battered canisters and clots and coils of solid excrement" and this horror is incessantly grating on his conscious. Chapter 2, section five reveals to us Stephen's first sexual experience. He wanders the streets for hours and finally one night a young prostitute dressed in a long pink gown, which he equates with the "obscene scrawl which he had read on the oozing wall of a urinal" propositions him and he uncomfortably accepts (Benstock 124).
Her round arms held him firmly to her and he, seeing her face lifted to him in serious calm and feeling the warm calm rise and fall of her breast, all but burst into hysterical weeping. Tears of joy and relief shone in his delighted eyes and his lips parted though they would not speak. She passed her tinkling hand through his hair, calling him a little rascal. -Give me a kiss, she said. His lips would not bend to kiss her. He wanted to be held firmly in her arms, to be caressed slowly, slowly, slowly. In her arms, he felt that he had suddenly become strong, fearless, and sure of himself. But his lips would not bend to kiss her.
With a sudden movement, she bowed his head and joined her lips to his and he read the meaning of her movements in her frank uplifted eyes. It was too much for him. He closed his eyes, surrendering himself to her, body and mind, conscious of nothing in the world but the dark pressure of her softly parting lips. They pressed upon his brain as upon his lips as though they were the vehicle of a vague speech; and between them he felt an unknown and timid pressure, darker than the swoon of sin, softer than sound or odour (Joyce 70 – 71). " In surrendering, he exercises sexual freedom and yet again obsesses over his sinfulness.
His romantic viewpoint soon diminishes his experience with prostitutes as cold, empty motion because he wants more. He needs love. "When Stephen embraces the prostitute, we remember that this is the youth who is to announce his determination to press in his arms the loveliness which has not yet come into the world. In retrospect, the arms of the prostitute seem a poor substitute (Ryf 145). " In other words, Stephen wants to make love, not just have sex to have sex. The act of making love seems to be the only thing worthy of standing up against his religious conviction.
In the following paragraph of chapter three, section one, Stephen is again on a nightly prowl of the red light district. It is important to note how far his imagination takes the severity of his sin, as he increasingly feels "handicapped by [his] sex and youth". "He would follow a devious course up and down the streets, circling always nearer and nearer in a tremor of fear and joy, until his feet led him suddenly round a dark corner. The whores would be just coming out of their houses making ready for the night, yawning lazily after their sleep and settling the hairpins in their clusters of hair.
He would pass by them calmly waiting for a sudden movement of his own will or a sudden call to his sin-loving soul from their soft perfumed flesh. Yet as he prowled in quest of that call, his senses, stultified only by his desire, would note keenly all that wounded or shamed them; his eyes, a ring of porter froth on a clothless table or a photograph of two soldiers standing to attention or a gaudy playbill; his ears, the drawling jargon of greeting: (Joyce 72). " We soon see that Stephen never understands the opposite sex nor the mystery of the Church. His confusion leads him to a vacuum where the sacred and the mundane can interpenetrate.
This unreal perspective he does develop and consequently it shapes his personal interpretation of Catholicism (Ben 14). By the end of chapter three, Stephen gives further elaboration on the hellish outcome that will befall him should he continue his current path. In chapter four, he attempts to rigorously discipline and engross himself in the ways of the Church in an effort to save his "devious" soul. He is racked by guilt and self-doubt. However, by now, the reader knows Stephen well enough to predict he will fail to meet the rigid standards he has made for himself.
Bernard Benstock suggests, "The rise of sexual desire in Stephen can be tracked from the photograph of the beautiful Mabel Hunter with "demurely taunting eyes" to the whore with "frank uplifted eyes" who first seduces him, to the imagined harlots in his guilty mind with "gleaming jewel eyes" (Benstock, 188). So distracted by the surreal nature of his fantasies, Stephen is unable to seriously commit to anything. His weakness reveals itself while he discussed the possibility of the priesthood with a senior deacon at his school.
The priest idly mentions discovering priestly robes to be somewhat absurd. "Just imagine," he tells Stephen, "when I was in Belgium I used to see them out cycling in all kinds of weather with this thing up about their knees! It was ridiculous. Les jupes, they call them in Belgium (Joyce, 111). " The young man smiles politely but at the mention of robes, his mind begins to wander into sexual fantasy making his failure inevitable. "The names of articles of dress worn by women or of certain soft and delicate stuffs used in their making brought always to his mind a delicate and sinful perfume…
It had shocked him, too, when he had felt for the first time beneath his tremulous fingers the brittle texture of a woman's stocking for, retaining nothing of all he read save that which seemed to him an echo or a prophecy of his own state, it was only amid soft-worded phrases or within rose-soft stuff's that he dared to conceive of the soul or body of a woman moving with tender life. But the phrase on the priest's lips was disingenuous for he knew that a priest should not speak lightly on that theme.
The phrase had been spoken lightly with design and he felt that his face was being searched by the eyes in the shadow (Joyce 11). " Even though he would have himself believe that the proper artistic response is a dispassionate stasis, most of Stephen's attempts to write poetry are intimately linked with his sexual needs (Benstock 126). Stephen eventually denounces the Church, but when asked if he would convert to become a Protestant he responds by saying 'he did not reject a logical absurdity only to embrace an illogical absurdity'. Nevertheless, his dilemma is real; that is, that he rejects the Church but cannot forget it.
To escape held up relations between Jesus and Papa against those-between Mary and her son. Said religion was not a lying-in hospital. Mother indulgent. Said I have a queer mind and have read too much. Not true. Have read little and understood less. Then she said I would come back to faith because I had a restless mind. This means to leave church by back door of sin and re-enter through the skylight of repentance. Cannot repent. Told her so and asked for sixpence. Got threepence (Joyce 182). " If Stephen leaves the Catholic Church, he must completely break philosophically and culturally from the one constant he has known in his life.
New ground will need continuous validation before any enrichment can occur. Essentially, one needs to have an amazing amount of conviction to feel complete indifference towards your original creed. Whom will he love and what will explain his existence? Can he replace a 2,000-year faith and formation tradition that he is still ambiguous about? I doubt it. However enterprising and articulate Stephen may seem, it is literally too early a period in his life as an artist to suggest that he has settled doubt with Catholicism or is realistically prepared to forge a new path about the 'wisdom of living' anyone could follow.
Related Topics