The Road Not Taken: Poem Analysis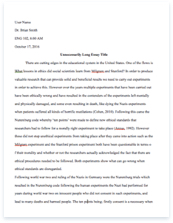 The whole doc is available only for registered users
A limited time offer! Get a custom sample essay written according to your requirements urgent 3h delivery guaranteed
Order Now
In the poem, The Road Not Take' the speaker Is seen to find himself In a fort junction while taking one of the morning walks. At that particular moment, he finds himself In a state of dilemma for he cannot decide which one to opt for, successful life ahead. The very first line sets the tone and mood of the poem making it clear to reader that It Is this fall season and both the roads appear to be similar with their leaf-littered physical appearance. The speaker is "sorry" he can't travel both roads, suggesting egret.
Because of the impossibility of traveling both roads, the speaker stands there trying to choose which path he's going to take. The speaker sull seems pretty uncertain when he explains that this second path is better. Then the speaker tells us why the path Is better " It seems like It hasn't been walked on very much. He really can't seem to make up his mind! Just when he about to announce about which path Is better. he changes his mind and admits that maybe they were equal after all.
The aths are covered with leaves, which haven't been turned black by footsteps of the people. He Is rationalizing his choice of path by saying he'll come back to the one he missed later. The phrase "way leads on to way" explains how one road can lead to another, and then another therefore he "doubts" If he would ever come back and take another path. The line "Two roads diverged in a wood, and 1" " is a repetition of the first line of the poem which brings the poem to the conclusion. The speaker at the end chooses the path which Is less travelled by.
Related Topics