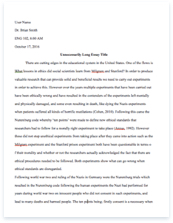 The whole doc is available only for registered users
Pages: 5
Word count: 1133
Category: Cash
A limited time offer! Get a custom sample essay written according to your requirements urgent 3h delivery guaranteed
Order Now
The main purpose of this paper is to have a brief analysis and evaluation on the project provided by Road King Trucks Company. Six main problems offered are the main topics in this paper. After evaluation, a recommendation will put out to choose the right engine and on the project.
Road King Trucks Case Analysis
Summary results and recommendations
After these analyses based on the data provided, the project held by Road King Trucks should accept. There are some reasons to hold this opinion. First, we look at the NPV, which is Net Present Value, is positive of about $784,246,998.21. Internal Rate of Return is 13.27%, which is far more than the cost of capital. This figure shows that the project turns to be very profitable. Some questions should still be paid attention to, like the difference between the forecasted average inflation rate and real world inflation rate, which engine has a lower returning rate, and the change and establishing of related policies. Think that he who laughs last laughs best.
How much importance should be given to the energy cost situation? There are two ways for a truck company to save energy and increase sales. One cause maybe is the style, the design of trucks. It is obviously expensive and unwise for a company to design and sell just one truck. Just think about Lego blocks, or the Tangram. Just take Tangram for example; with only seven different parts, one can design thousands of unique graphics. If Road King can design a series of truck parts like a Tangram and assembling different style to the customers, the sales will increase soon. Do not forget that energy does not only contain fuel, but also materials that are idle. The other suggestion is that with more efficient truck system, customers will pay more attention to our works. Energy to a car, especially to a truck is just as the calorie to human beings. As the price of the oil never goes down, the efficiency of using oil is much important for us to consider.
In addition, customers always like to use a truck with much better horsepower and less oil. No one likes to spend more on the same horsepower. Therefore, they find other ways than money to make their car run faster. Levi Quinn provided several suggestions for the customers to gain more horsepower. Lubricants, upgrade ignition system, give your engine some breathing room, keep engine cool (Levi Quinn, 2007). Based on this, it will draw more attentions form the customers if a truck company provide a truck system more efficient than others, or just provide attractions for customers, for example to help a lecture about how to protect trucks tire. What Transportation Secretary Ray LaHood says in 2010 states this idea, "When people complain, we investigate."
What are the project's cash flows for the next twenty years? What assumptions did you use? The project's cash flows for the next twenty years is on the spreadsheet. The assumptions I use is as follows. * I use the forecasted average inflation per year through the whole calculation of 23 years, which will differ from the real world rate. * The numbers are based on the experience, no emergency is considered in this project. * The debt ratio is 0.4 historically, which is also should be 0.4 in the following years under the hard work of Road King Trucks. * I use Detroit engines to make this analysis because its price plus warranty is 500 less than Marcus engines. However, more details should be included, such as: which one is more comfortable for customers, which one can run longer with the same volume of oil. Which one has lower repair rate with in the five years?
What is the company's cost of capital? What is the appropriate discount factor (which may be different) for you to use in evaluating the bus project. The cost of capital equals the cost of debt plus the cost of equity, which is 8.49%. In my opinion, time to get back what put in to investment is the main factor to evaluating the bus project. Early to get fee back means early to develop new project for the trends are changing. Only if one gets pace with the trends can he get most profits.
If you decided to go ahead with the project, which of the two engines should be used in the bus, and why? I will choose Detroit engines based on the resource provided. One reason is that even though the price per engine, including installation of the Marcus engines seems $200 cheaper than Detroit's. The price plus five years' warranty cost of Detroit is $20000+$1000*5=$25000, while the total cost of Marcus's is $18000+$1500*5=$25500. This two numbers show that actually Marcus engines is expensive than Detroit engines. Until now, and with all consideration based on the resources being given, I will choose Detroit's engines. But further investigation is warranted. In my consideration, the quality of the engine, the suitable matches between engine and the truck system, the steady feeling when driving, and most important the fuel cost are all very important evaluation point but unknown to me. After a theoretical evaluation, a practical testing should be held to collect data, and with all this points they can find a more practical answer.
Evaluate the quality of the project, by using appropriate capital budgeting techniques. Two tools can evaluate this project. Net Present Value (NPV) and Internal Rate of Return (IRR). First, the NPV of this project is $784246998.21 according to the spreadsheet, which is an acceptable and profitable number for the company. Then let us look at the IRR, which is 13.27% and more than 8.45% of cost of capital. So consider this two data this project is acceptable and can be take into consideration.
Would you recommend that Road King Trucks accept or reject the project? What are the key factors on which you base your recommendation? Well, as I mentioned above of IRR, NPV, cost of capital, cash flow, WACC, all these data show that this project has a bright future, while some details need to be discovered in the following texts like the information of the two engines. And in case of sustainable development, the company can plant trees in the factory and attach importance to the environment protection, anyway the earth is unique. I recommend this project to be accepted and profitable with reasons above.
References
Levi Quinn. (2007). Got A Need For Speed? Easy Ways To Gain More Horsepower. Retrieved from http://ezinearticles.com/?Got-A-Need-For-Speed?–Easy-Ways-To-Gain-More-Horsepower&id=581369
LaHood Rolls Along (2010). Amid Toyota Crisis. Retrieved from http://www.aolnews.com/2010/03/03/amid-toyota-crisis-lahood-rolls-along/
Richard Hasse. (2012). 500D Road King Trucks Case Analysis.
Steve Akana. (2012). Road King Trucks Case Analysis Paper.docx
Related Topics