Rights and Choices in dementia care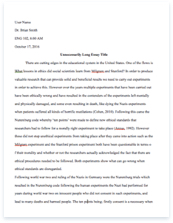 The whole doc is available only for registered users
A limited time offer! Get a custom sample essay written according to your requirements urgent 3h delivery guaranteed
Order Now
Explain the impact of key legislation that relates to fulfilment of rights and choices and the minimising of risk of harm for an INDIVIDUAL with dementia Key Legislations was brought in to protect the rights and choices of residents with or without dementia, while ensuring the risk of harm is minimised these legislations are: Human Rights act 1998
Mental capacity act 2005-
Adults with incapacity act 2000 and 2007
Mental health act 2007
Disability discrimination act 1995
Safeguarding vulnerable Groups act 2006
Carers (equal opportunity ) act 2004
All these legislations ensure that residents are given their rights and aren't deprived of them whether they have dementia or not, Risk assessments can be put in place to ensure safety of resident. evaluate agreed ways of working that relate to rights and choices of an individual with dementia It's important for care settings to have systems in place that encourage anti- discrimination for residents with dementia, Promoting their rights and choices. Carers should follow policies and procedures in promoting these rights and choices, adhering to the relevant legislation.
explain how and when personal information may be shared with CARERS AND OTHERS, taking into account legislative frameworks and agreed ways of working If you handle personal information legally you have to ensure you protect the information under the Data Protection Act 1998. Carers should be aware that residents have the right to access their personal information if they wish too. Good practice would involve the carer to include the resident to the carers meeting regarding care plan reviews with professionals, If consent isn't given by the resident the carer should not share information. Policies should be put in place within the care home on confidential information with carers and other professionals. Should be clearly documented in the residents notes whether the resident gave consent or not, consent should be informed, written, voluntary and recent.
The mental Capacity Act 2005 provides principles and guidance to for sharing information. explain why it is important not to assume that an individual with dementia cannot make their own decisions individuals with dementia should not be assumed that they cannot make their own decisions. Everyone has the capacity to make their own decisions until proven otherwise. By encouraging a positive attitude to decision-making focuses on the individuals abilities and strengths rather then their long term condition. When the individuals can no longer make decisions for themselves , the mental capacity team assess them. The mental capacity act provide principles and guidance to assist with the assessment.
describe how the ability of an individual with dementia to make decisions may fluctuate An individual with dementia may find they can make decisions in more lucid moments, even if these are fleeting. This may depend on the type of dementia they have and thr stage of the disease. Those who have Alzheimer disease do experience these moments, but these can be upsetting times if the individual realises their mental capacity is declining. Even if the individual has memory loss and generally only recalls past events, they may suddenly become fully aware of their present circumstances and may feel able to make important decisions encouraging them to be cautious. Carers should be aware of individuals beliefs and values as these may influence decisions they wish to make.
describe how a conflict of interest can be addressed between the carer and an individual with dementia whilst balancing rights, choices and risk Although all staff should always try to impress on individuals with dementia that they have rights and choices , they will be aware of their dependency and can feel vulnerable as a result. Most individuals want to retain some control over their lives, especially with regard to making decisions. Carers may face dilemma when they believe that they know what is best for the resident but the resident thinks something else is what's best for them, Carer's should respect the residents choice and remember that the resident needs to retain some independence by taking control of some aspect of their life even if they are taking a risk.
Describe how to ensure an individual with dementia, carers and others feel able to complain without fear of retribution All care homes should have a complaints procedure in place and residents, staff members or family should feel able to complain without worrying. You can ensure residents and others feel able to complain by if they are unhappy about something explain the complaints procedure and ensuring you will pass the complaint onto your manager and the manager will keep them up to date with the process. Reassure the individual that you will not pass any of the information onto anyone else other than the manager who would be dealing with the complaint. Complaints can be made to the home or to the local primary care trust that commissions the care.
Describe how to maintain privacy and dignity when providing personal support for intimate care to an individual with dementia Maintaining resident's dignity and privacy is extremely important, especially when assisting with all personal care needs. To maintain privacy and dignity carer would need to respect, value the residents uniqueness and ensure others cannot see what they are doing in the room with the resident. Carers need to encourage the resident to do as much as they can with their personal care, ensuring they are kept from danger, harm or abuse and being aware of the boundaries involved in the personal care.
Related Topics