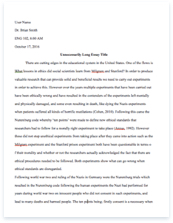 The whole doc is available only for registered users
A limited time offer! Get a custom sample essay written according to your requirements urgent 3h delivery guaranteed
Order Now
Rheumatic heart disease is a condition in which the valves of the heart are permanently damaged as a result of rheumatic fever. The damage stems from a disease process that usually begins with strep throat, which is caused by the streptococcus A bacteria, which in turn can eventually evolve into rheumatic fever. Symptoms of rheumatic fever itself can vary greatly, usually appearing anywhere from one to six weeks after experiencing a bout of strep throat. They include the following: fever; extremely painful joints that are swollen, red, and tender; nodules over swollen joints; red, raised rash on the chest, back, and abdomen; uncontrolled movement of the arms, legs, or facial muscles; and general weakness and shortness of breath. Because these symptoms can be seen in other medical problems, it is very important to consult a physician in order to get the correct diagnose.
Specific treatment for rheumatic heart disease is determined by the physician treating the patient, and is based on the following aspects: the overall health and medical history of the patient; the extent of the disease itself; the tolerance of the patient for the treatment regimen prescribed; the expectations on how the disease is and will progress; and finally, the opinion and preference of the patient.  Being that rheumatic fever is the direct cause of rheumatic heart disease, the best treatment for the latter is to prevent the former from occurring.
Treatment for strep throat is usually penicillin, as well as other antibiotics. These medications can also prevent acute rheumatic fever from developing. A patient that has previously had rheumatic fever will often be given continuous antibiotic treatments, either daily or monthly, to prevent future attacks, as well as lower the risk of heart damage. This continual treatment can last possibly for the entire life of the patient. To treat the inflammation of the joints, the patient can be given aspirin, steroids, or non-steroidal medications. With regard to the heart valve damage, surgery may be used to either repair or replace the damaged valve or valves.
As previously stated, rheumatic heart disease is avoidable if one can avoid contracting rheumatic fever. To accomplish the latter, one must adhere to the treatment regimen prescribed for strep throat. Diligently following this treatment will lessen the risk of contracting rheumatic fever and/or rheumatic heart disease.
Source: http://www.healthsystem.virginia.edu/UVAHealth/hub_heart/rheumat.cfm
Related Topics