Rhetorical Analysis: Cinderella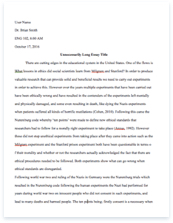 The whole doc is available only for registered users
A limited time offer! Get a custom sample essay written according to your requirements urgent 3h delivery guaranteed
Order Now
Cinderella's story is undoubtedly the most popular fairy tale all over the world. Her fairy tale is one of the best read and emotion filled story that we all enjoyed as young and adults. In Elizabeth Pantajja's analysis, Cinderella's story still continues to evoke emotions but not as a love story but a contradiction of what we some of us believe. Pantajja chose Cinderella's story to enlighten the readers that being good and piety are not the reason for Cinderella's envious fairy tale. The author's criticism and forthright analysis through her use of pathos, ethos, and logos made the readers doubt Cinderella's character and question the real reason behind her marrying the prince. Pantajja claims that Cinderella isn't really motherless and helpless as the old fairy tale wanted the readers to believe. Her mother played a vital role in her success in rising to a position of power and influence. (Pantajja, 1993, p. 644) Portrayed as motherless in the post-Freudian world, Panttaja claimed it wasn't true by using logos in her analysis. The old fairy tale wants us to feel sorry for her because her mother is not around to guide and take care of her. Her mother in fact, played a major role in her success to rise in a position of power and influence. (Panttaja, 1993, p. 644).
Her mother's magical power helped her in so many ways. The twig that she plants on her mother's grave grows in to a tree that takes care of her. It also gives her the dresses that she needs to attend the ball. Panttaja narrates that, it was thru her mother's magical influence that Cinderella manages to overcome all the barriers in her chance of meeting the prince and in the end she succeeds in bringing about her daughter's advantageous marriage to the prince. (Panttaja, 1993, p. 645) Panttaja made a strong point that Cinderella's mother maybe physically absent but her spirit and thru magical powers was able to continue to influence her daughter's life. Panttaja uses ethos to persuade the readers to believe that Cinderella and her mother are not morally superior to the stepmother and her stepsisters. In her analysis, she stated that Cinderella's mother is not different from her wicked stepmother because she is also capable of doing evil things. She can eliminate any barrier that will stop her daughter from going to the ball by plucking the stepsisters eyes (Panttaja, 1993, p. 645)
Pantajja's scrutiny only attest that Cinderella's mother has more advantages because she has magical influence that she can use for her own daughter's benefit. We may call her selfish like the stepmother because she will do anything what the wicked stepmother wishes to do for her own daughters, to ensure a future a future of power and prestige and to marry the right man. (Panttaja, 1993, p. 645) In conclusion, one can't be morally superior than the other if you act selfishly for the benefit of one person. Another significant part of Elizabeth's use of pathos is the tale that Cinderella's triumph is her reward for her innate goodness and long suffering. She was also described in the old fairy tale as a helpless victim How can you call someone a victim and more so helpless if she can ploy subversive acts and disobeys her stepmother? (Pantajja, 1993, p. 646) The reader's would definitely concur that Pantajja made a strong position in bringing out Cinderella's real character. She was a total opposite from being good and obedient according to Pantajja's analysis.
The author uses elaborate words that will make the readers agree with her. She informs the readers that Cinderella not only disobeys her stepmother, she also enlists forbidden helpers, uses magic power, lies, hides, dissembles, and disguises herself. Panttaja also claimed that Cinderella wins the battle in marrying the prince because she was craftier and through magic by forging of her super natural alliance. She was able to seduce the prince not because of her piousness and beauty. Cinderella wins the battle because her mother was able to provide a stunning gown no ordinary dress can compete. (Panttaja, 1993, p. 646) It is compelling to think that everybody who reads old tale feels sorry for her and fails to see the other side of her. Readers were deluded to think that if you are good then you can be like Cinderella and will have your chance to gain power and prestige. Pantajja was successful in enlightening the reader's point of view of Cinderella's character and was able to prove and show her true color. Panttaja also succeeded in informing the readers that there is not fair game in Cinderella's fairy tale and everybody should not feel sorry for her but the prince because he was the true victim in this story.
Elizabeth Pantajja made us realize the things that we fail to see about Cinderella's true character. Pantajja provides evidence and used quotations to influence the reader's perception. She also captured the readers mind by questioning Cinderella's morality and love doesn't exist in her story. Panttaja effectively uses pathos in describing Cinderella's "alleged" romantic love with the prince. (Panttaja, 1993, p. 646) While we all wanted to believe in love at first sight and romantic love, the author thrive in proving that there's nothing in the text that evoke Cinderella's feelings towards the prince and vice versa. Cinderella with the help of her mother bewitches the prince so that they can gain power and prove that she's better than her stepmother and stepsisters. Therefore, love and physical attraction which is the main reason why two people marry was out truly out of the question. The prince married Cinderella because he is under a spell. The prince's oft-repeated statement, "She's my partner, "as well as his obsessive search for her true bride, proved that he is indeed under a magic and not free choice. (Panttaja, 1993, p 646)
References
Behrens, L., & Rosen, L. J. (2008). Fairy tales: A closer look at Cinderella. Writing and reading across the curriculum (10th ed., pp. 644-647). New York: Pearson Longman.
Related Topics