Research Proposal Argumentative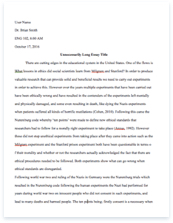 The whole doc is available only for registered users
A limited time offer! Get a custom sample essay written according to your requirements urgent 3h delivery guaranteed
Order Now
Problem Statement
Given that D.A. Garden Supplies net profit has dropped steadily over the last 2 years, although gross revenue remains acceptable. D.A. Garden Supplies management must identify possible new sources of revenue, or possible new strategies to increase the revenue coming from current sources. While generating this revenue, costs need to be allocated at an optimal level as well. D.A. Garden Supplies has the potential to differentiate itself in many ways and go in many different directions, so understanding the key target markets will be very important as well as establishing a clear vision as to which direction the business should head to in the future. Background
David and his wife, Alison, have been in the garden supply and nursery business for the last 13 years. David supervises the nursery and the garden supply part of the business, while Alison does the administration and bookkeeping and oversees the landscaping projects. They have two full time gardeners, a part time landscaping consultant and two part time cashiers. Trading hours are
Mon-Wed9am-6pm
Thu-Fri9am-6pm (summer 9am-9pm)
Sat8am-6pm
Sun10am-6pm
The business is located in a main road, opposite a small suburban shopping centre that includes a supermarket, departmental store, cafe and 12 speciality shops. About 2 Km down the road is a large Bunning's store.
Five years ago, David and Alison opened a small cafe inside nursery. They have now an additional part time staff member who works over lunch-time and on weekends. About three years ago, cafe has been extended with larger menu, more tables and extended trading hours. Cafe offers now takeaway as well as dine in. A new cafe opened 18 months ago around the corner; this new cafe opens Mon-Fri from 7am-3pm, offering breakfast and lunch. Description of current market efforts
D.A. Garden Supplies is promoting through print advertising, advertisements
on billboards, the Internet (their own individual website, links with search engines as well as links from other portals and vendors) and on radio and TV. It is currently in the process of possibly putting together a Holiday Light show. If this event is proven to be a success this year it will soon become an annual tradition, hopefully bringing in a steady stream of revenue. D.A. Garden Supplies is also focused on promoting their "Friends of D.A." membership program, a local get together.
Consumer Analysis
Identified market segments
D.A. Garden Supplies can serve many market segments because of its food value and entertainment value as well as its natural, historical, traditional and sentimental value. The general consensus among David and Alison is that their target market is local residents. Since D.A. Garden Supplies also take care of people's garden, the target market can be very broad since families with children can be from any income level. However, that segment is significantly less of a market than the so-called elitists.
What needs does D.A. Garden Supplies serve
As well as serving many segments, it also serves many customers needs. Customers can visit D.A. Garden Supplies as guest to get food only values. The gardens are open to host elementary and junior high classes to learn about water quality and plants as well as the soil. D.A. Garden Supplies can also be educationally beneficial to the general public. They have many events planned this year such as plant identification, learning about dragonflies and also monarch butterflies. D.A. Garden Supplies can also serve entertainment needs. Visitors of nursery, not only can get entertained at the many various events or daily tours or self guided walk through, but at the same time D.A. Garden Supplies is filling many other needs.
Some of these are the need to enjoy the outdoors and get some fresh air, to spend quiet time with family, and to have a fun day that can include the whole family, without spending an extensive amount of money. Finally, a last important customer need that can be fulfilled at D.A. Garden Supplies is based on a beautiful, natural setting for a wedding and/or reception. The needs filled and advantages of D.A. Garden Supplies compared to other competitors will be discussed further in Section III. Whether it is an educational visit, a visit for entertainment, or a wedding event, D.A. Garden Supplies Gardens can satisfy many people's needs and desires to help create exceptional family memories. Research Objectives
• Identify the most important current sources of revenues at D.A.
Garden Supplies
• Identify possible new events and sources to generate revenues
• Investigate interest from the target markets on these new events
•Assess the general awareness level, knowledge, and patronage of target markets, the general public and Friends of D.A. toward D.A. Gardens and its Cafe
• Assess visitor satisfaction (daily visits or events)
• Assess member satisfaction
•Examine the general perception of D.A. Garden now and in the vision for the future
• Investigate the needs and motives for using the Gardens
• Generate insights and ideas from the public and Friends of D.A
Outcomes
•Provide list of current events that are most important for DAGS to continue
• Provide possible new events for DA to hold
• Provide a general summary of the interest level on these new events
•Provide a summary statement of the general awareness knowledge and use of the Gardens currently
•Provide a general understanding of the current level of satisfaction from visitors in the general public
•Provide a general understanding of the current level of satisfaction from Friends of DA members
•Provide a summary statement of the general perception of the gardens and the future of the gardens in the community
• Provide data on the needs and motives people have for using DA
Gardens
•Provide general insights and ideas on how to generate more revenue and grow DAGS as a business Target Demographics
•Covering market segment
• Conducting SWOT analysis
• There can be a possible inadequate sample size because the research is being done in a low tourist season and there are only a few visitors in market.
•The data collection occurs in a time when awareness among local market residents about DAGS is high due to the Azalea festival, which can cause biased results For our sampling, we will include 100 participants on oursurveys and 8 to 10 in our focus groups. Friends of Airlie and the general public will both be included. The general public will be random people, so we do not discriminate deliberately against any particular demographic or market segment. As stated previously, some surveying can be done through phone surveys, while others can be done right on property as guests leave the gardens. More extensive details of the sampling plan will be covered in further correspondence. Data Collection
• To collect data from DAGS visitors, we should use written formats.
We can distribute them at DAGS entrance and ask for accomplishment after the visit. We can recollect them at the exit •The written format would be appropriate as well to collect information from volunteers and employees of DAGS. •To evaluate awareness level among visitors of DAGS we can either distribute written formats at the visitor center or ask major hotels to ask their guests to accomplish the surveys
•Telephone interviews would be more appropriate in order to gather information from residents of market and from Friends of DA.
Methodology
•Secondary data such as the DAGS Annual Report and the website to gather information about the most important sources of revenues •Cafe trip to get information about general problems and vision that they have in mind for nursery and cafe combination. •To identify new sources of revenues we have to get insights about needs and perceptions of Friends of DA, visitors of roadside market and the general public (residents and visitors of suburb) by conducting research in secondary data. Demographics statistics and benchmarking with other gardens and Bunning's. •Also we can conduct an experience survey and focus groups with employees, volunteers, Friends of DA to discover their needs. Timeline
The time needed to accomplish the proposal was two days per individual for the management problem. For the overview of primary research, methodology and limitations we needed approximately four hours each and another hour to agree about the approach we wanted to use. Budget
Personnel
Salary for .5 months of time of project leaders
$3,100
Fringes ($3100*0.318)
$985.80
Undergraduate student assistance (prepare mailings, enter data, etc.). 1 students @20 hours/week for 20 weeks @ $8/hour; 1*20*20*8= $3200
Travel to conduct focus group interviews: room and meals
$500
Questionaire Printing, Supplies and Mailing
1,800 surveys
1,000 reminder post cards
Supplies:
1,700 envelopes
1,700 return envelopes
5,000 labels
Mailing:
1st mailing
1,000 (outgoing) @ .77
1,000 (returns) @. .55
2nd mailing
1,000 postcards @. .20
3rd mailing
750 (outgoing) @. .77
750 (returns) @ .55
Cost : 540+40+130+90+50+770+550+200+577.50+412.50
Telephone 6 months @ $50 = $300
Sub Total $11,445.80
Center's Overhead (10%) = $1,144.50
Grand Total
$12,590.30
Funds will be handled via checks. Fifty percent of the budgeted cost will be paid upon signing the memorandum of understanding, and the remaining will be paid upon submission of the final evaluation report. The person at the cooperating agency to be contacted regarding transfer of funds is team leader.
Related Topics