Reproductive and Sexual Health of Older Women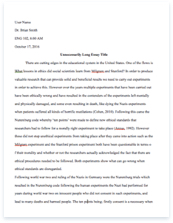 The whole doc is available only for registered users
Pages: 6
Word count: 1252
Category: Hiv
A limited time offer! Get a custom sample essay written according to your requirements urgent 3h delivery guaranteed
Order Now
Sexual wellbeing is associated with menopause and pathophysiological changes in the reproductive system and sexual functioning. Some specific sexual problems include HIV, STIs, screening programs, and risks. Just because women are getting older is no reason they must become invisible and pushed aside for younger women, sex is still an important part of their relationships. Menopause affects women in different aspects. Some women may have few symptoms while others will experience many. Hot flashes are one of the number one complaints women have about menopause. They can be bothersome or embarrassing in some situations.
A decrease in estrogen can cause a reduction in bone density and skeletal mass which can cause a higher risk of fractures, and it can also cause osteoporosis (Tremayne & Norton, 2017). Skin tissue loses its elasticity and breasts and face tissues may sag. This can reduce a woman's self-esteem because they do not feel as sexually attractive. Women also are at an increased risk for cardiac and vascular events as they get older. Vaginal dryness and other urogenital concerns such as urinary tract infections are other issues affecting women. Some women may opt for hormone replacement therapy, natural remedies, lifestyle changes or do nothing to help adapt to the changes in their bodily functions (Tremayne & Norton, 2017). Remaining sexually active helps prevent depression, enhances self-worth, improves sleep, bring love and closeness and reduce anxiety. Women also are at risk for cervical and breast cancer and need to have regular screenings. Safe sex in older women is important to prevent sexually transmitted diseases as HIV has shown to be increasing in older women. Many older women do not think about safe sex as they are not concerned about getting pregnant, so they forget about the STI's that can still affect them. As women get older, there are many changes in their bodies that may affect their sexual health as well as mental and physical health. Women need to take preventive measures whenever possible to screen for potential health problems and receive treatment to help prevent further issues.
A woman may have a healthy sex life after age 65 and this will help keep her enjoying life for many years to come as well as enhance her quality of life. Sexual activity may change as a woman ages, but sexual intimacy is an important part of a woman's life no matter what age they are. A woman's sexual health and how she perceives herself can have an impact on relationships she has. Relationships Older women who are single or widowed often want to look for a relationship. Women still have a need for sexual intimacy as they age, and it is an important part of their life. Women face challenges when it comes to dating and relationships when they are older. Men who are widowed or divorced are more likely than women to date someone who is younger. While society thinks this is alright for men, women who date younger men are called "cougars".
Although some women are unhappy with the way their bodies look, they are happier with their healthy, functioning body over appearance. A study was conducted on women in long-term relationships and newly formed relationships. "The long-term relationships were therefore often presented as a space in which bodies were accepted, regardless of appearance" (Thorpe, Pitts, Minichiello & Hawkes, 2015 p. 159). These women were mutually attracted and affectionate to their partners. Most of the women in the survey said their husbands still found them attractive even though they had sagging, weight gain and wrinkles. Many said they would like to change some things about their appearance and that of their partner, but they had been together long enough they were comfortable in their relationship and appearance was not that important of issue.
In new relationships involving older women they tend to feel more embarrassed about their appearance, but they also noticed this about their partner as well. "This did not mean that the women in relationships accepted their bodies, but rather that they believed that the negative social value that they attached to their bodies in other contexts was less important when they were with their intimate partners" (Thorpe, et al., 2015, p. 162). Long term relationships were valued more for love and affection rather than appearance, while newly formed relationships were more concerned about appearance. "In particular, when discussing sexual intimacy, the women placed emphasis upon physical sensations such as touch. Subjective embodiment, rather than appearance defined these accounts" (Thorpe et al, 2015 p. 164). Touch did not go away with age, which is why many women prefer the cuddling, hugging and hand holding.
Although society puts an emphasis on appearance and that affects how older women look at their bodies, it is not what is important in relationships. Many older women who are looking for a new relationship are looking for someone who will be close to their age and their appearance will have had changes that they are not happy with as well. It is a natural part of aging to have appearances change but that does not affect the companionship, intimacy, and affection that having a relationship brings. Older women who are in a long-term, or a newly formed relationship have a higher self-esteem, more meaningful quality of life and are often healthier because they will take better care of themselves to keep their partner interested (Thorpe, et al., 2015, p. 162). While a sexual intimacy is important, many women just enjoy the companionship, kissing, hand holding and hugging that is involved in a relationship. Talking and doing things together helps keep their mind and body active, so they will live a healthier life, reduces depression and loneliness so they can a live a better quality of life.
No matter whether it is a young woman in their twenties or one who is sixty-five or older women can have a good, strong, healthy intimate relationship. Relationships among older women can be influenced by socioeconomic status as those who are more affluent are more likely to be able to attend functions or go on vacations to meet men that are single or widowed, than those with lower incomes may not have as many opportunities to socialize as much. Socioeconomic status Women are a diverse group of individuals. Every woman has unique qualities and with that come a variety of diverse issues that affect them all differently. For those women who are lesbian, gay, bisexual or transgender the issue of socioeconomic status is even greater.
Education and income are two aspects of socioeconomic status that affects healthy aging. "Across age groups, bisexual elders have the lowest rates of completed schooling, and they live in lower income households than do heterosexual, gay, or lesbian older adults" (Gorman & Oyarvide, 2018, p. 57). A major concern of older LBGT women is financial instability. Throughout their lives there has been an inequality in earnings, employment, and a chance to put anything back in savings. There has also been discrimination access to legal and social programs that are designed to support older women. A study by Fredriksen-Goldsen and colleagues (2016) "also showed a lower rate of sexual identity disclosure among bisexuals—a finding that applies not only to friends, family, and co-workers, but also to medical care providers" (Gorman & Oyarvide, 2018, p. 58). Many older hold negative thoughts about gay men over lesbians. Because many older LBGT adults do not have children and are more likely to be single and living alone, their lower socioeconomic status makes them rely on partners and friends for.
Related Topics