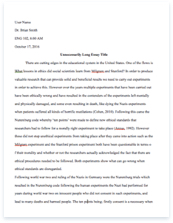 The whole doc is available only for registered users
Pages: 10
Word count: 2348
Category: Customer
A limited time offer! Get a custom sample essay written according to your requirements urgent 3h delivery guaranteed
Order Now
DEDICATION
I dedicate this report to my family members and thank each and every one of them for the encouragement they have always given me. The inspiration and the inner strength I exhibit have always come from them.
ACKNOWLEDGEMENT
My first acknowledgement goes to the Almighty for granting me the gift of life so as to pursue Business Management Course at KIM. Secondly, my sincere gratitude goes to the following, My loving mom, sister in law and my two brothers for their spiritual and financial support they offered me during the study period. The entire staffs of Parkview hotel Kisumu and more so the Operations Manager, Mr. Robinson Anyal for granting me an opportunity to have my Industrial Attachment done in their premises, for their trust on me and guidance all through these period. It made me gain more experience and knowledge on activities carried out in the entire organization. The entire KIM fraternity more so my College Supervisor, Mr. David Akoo for their trust on me to be their ambassador at at Parkview hotel and for equipping me with knowledge and skills. May God bless you all.
ABSTRACT
Industrial attachment is a crucial and significant element of a learning process for the students of higher learning. During this period students are exposed to the real life situations and try to demonstrate their abilities by mastering various aspects of learning done in class theoretically. It enables students to get the first-hand experience and wider perspective of the diverse environment of Business Management and also to be well equipped with the working experience. During this period; my services were rendered at Parkview Hotel and Apartments in one section which was the reception. The attachment took a period of twelve weeks, that is, between 5th September and 5th December 2012 and it involved customer care. In the whole period I was able to learn how to update guest reservation chart, billing of the guest using credit cards and cash, doing reservations via email and phone, making of occupancy and front office collection reports, showing guests around the hotel. In summary; being attached at Parkview hotel and apartments was a good experience since I gained many skills as well as other attaches. To conclude; being attached at Parkview Hotel and Apartments has given me a lot of confidence and courage since I am now able to administer my knowledge and skills in any given organization in the related field.
SECTION 1
1.0 INTRODUCTION.
This report reflects the activities that I was able to undertake during the period I was attached to PARKVIEW HOTEL & APARTMENTS-Kisumu 1.1 COMPANY ATTACHED
I was attached at Parkview Hotel & Apartments located in milimani opposite next to Impala Park. Historical Background Parkview hotel commenced business on registration in 2011. It was officially opened by minister of tourism Mr. Najib Balala on 22nd of December 2011. Parkview hotel is strategically placed within the city of Kisumu, 4.5 kilometers from the airport; 20 minutes' walk to an all-inclusive shopping and banking complex which also hosts tour operators, medical facilities and utility service providers.
Parkview Hotel is a family project owned by the Oburu's. It is as a training laboratory for the University's hospitality students as well as generating little income for the Family. The historic building, sporting the original snow white walls, houses 32 newly refurbished, spacious and luxurious guest rooms.
Kisumu Hotel is hosted on an historical building that was and once owned by the British colonialists in the early 19th century, it has changed hands till the Family bought and renovated it to the class it is in currently since the late 2011. It operates under Oburu Odinga's family advice.
1.2 Department Attached
I was attached at customer care services Department. I worked as a receptionist.
1.3 Duration of Attachment
My attachment experience took duration of three months, beginning on 5th September, 2012 to December 5th, 2012
ORGANISATIONS VISION, MISSION AND VALUE WERE:
MISSION
We offer inclusive, customer focused services that socially and economically empower our clients and other stakeholders. VISSION
To be the champion of the socio-economic prosperity of the people of Africa.
VALUES
As a Hotel, it is guided by the following Core Values which it uphold in all the activities it undertakes. These are: Professionalism
Integrity
Creativity and Innovation
Teamwork
Unity of purpose
Respect and dedication to customer care
Effective Corporate Governance
Corporate Values and Principles
1. Serving our customers
We do everything in our power to ensure that we provide our customers with the products, service and solution to suit their needs provide that everything we do to them is based on sound business principle.
2. Growing our people
We encourage and help our people to develop to their full potential, and measure our leaders on how well they grow and challenge the people they lead
3. Delivering to our members
We understand that we warn the right to exist by providing appropriate long-term returns to our members. We try extremely hard to meet our various targets and deliver on our commitments.
4. Being proactive
We strive to stay ahead by anticipating rather than reacting, but our actions are always carefully considered.
5. Working in teams
We, and all aspects our work are interdependent. We appreciate that, as teams, we can achieve much greater things than as individuals. We value teams within and across business units, divisions and countries.
6. Guarding against arrogance
We have confidence in our ability to achieve ambitious goals and we celebrate success, but we must never allow ourselves to become arrogant.
7. Respecting each other
We have high regard to the dignity of all people. We respect each other and we recognize that there are corresponding obligations associated with our individual rights.
8. Upholding the highest levels of integrity
Our entire business model is based on trust and integrity as perceived by our stakeholders, especially our customers.
PARKVIEW HOTEL AND APARTMENTS ORGANIZATIONAL STRUCTURE
BRANCH MANAGER
HOTEL DIRECTOR
RESTAURANT
ACCOUNTS OFFICE
PROCUREMENT
HOUSEKEEPING
BRANCH MANAGER
HOTEL DIRECTOR
RESTAURANT
ACCOUNTS OFFICE
PROCUREMENT
HOUSEKEEPING
SALES
DEPARTMENT
RECEPTION
SALES
DEPARTMENT
RECEPTION
1.4Organization structure
SECTION 2
2.0 ATTACHMENT EXPERIENCE
2.1 General activities undertaken
When I arrived at Parkview Safari Hotel & Apartments, I reported at the customer care office where I was introduced to different departments. I was attached at the Customer care department. The general duties I performed in this organization included; * Updating reservation chart.
* Billing of the guests on their check in and when they are checking out.
* Writing and printing of occupancy and front office collection reports.
* Forwarding the occupancy and front office collection reports to accounts office.
* Updating and printing a copy of guests rooming list and forwarding them to restaurant and housekeeping.
* Aliasing with the housekeepers of the problems that occurred during the stay of some guests so that they can repair.
* Recording of incoming and outgoing cheques of the hotel.
* Inviting friends in the hotel's Facebook's account.
* Scanning invoices and forwarding them to different companies for payment.
* Showing guests round the hotel.
* Tele-marketing on internet i.e. Facebook and tweeter.
* Handling incoming and outgoing mails.
* Handling incoming and outgoing calls.
2.2 Specific Activities Undertaken
The following are the duties and responsibilities that I was able to carry out Duties and Responsibilities
* Coming up with leave forms for employees. This task was majorly done in the administration section.
* Arrangement of proper documents during Recruitment and selection exercises.
* Handling employees' day to day grievances and advising on the appropriate procedure to be followed.
* Develop and follow up on prospective customers and identify new business opportunities, while increasing sales.
* Conduct presentations to customer care by ensuring that customer queries are promptly responded to.
* Customer service – Addressing various needs of customer who came to inquire about the products.
* Printing and system filling, that is; arranging the customer orders and invoices in order of their document number so that they can be forwarded to the accountant department for examination if everything is complying.
* Carrying out any other duties assigned by the Supervisor of the firm.
2.3 Analysis of learnt knowledge and applied skills
For the period I have been at Parkview Hotel, I gained wide spread knowledge and practical experience with a remarkable development in my career. From
the customer care department that I was involved in, I got experience in the following areas; * Importance of good communication skills in an organization. * Effects of better customer service in an organization,
* Challenges most customers face when using the hotel facility. * Customers are most crucial in whatever facility they are paying for. * Effects of improved technology in ensuring better customer services.
Other departments in the Hotel and what they do
Administration department Is concerned with making sure that operations are in order. This is executed well by use time office. The staffs sign a certain book on arrival and when departing from work, that is, clocking in and out. From this section of the organization, I was able to learn that it is the core department in the organization from which any decision emanates. Personnel
Works hand in hand with all departments especially finance and procurement. The sales department also work with the personnel section hence, many update of records need to be communicated frequently. I therefore learnt how to generate different important documents in the continuum of leave out chits, application forms and sick leaves and also learnt to handle various issues as far as grievance is concerned. Sales
During my time at the Hotel, I learnt a lot about what it takes to sell the firm's services and also how close sales. I also learnt how to satisfy a customer's want in a more profitable way. The main skill that I majorly applied was the human relation skill which enabled me interacts well with various clients. Finance
This department deals with preparation of major financial documents and statements as far as the firm's operations are concerned i.e. payroll, ledgers, budgets and also computations of imprest and advance payments of employees. The main skill applied here was learnt and applied in this department is technical skill because I used to make occupancy and Front office collection report and forward it to the Accounts office for
clarification. 2.4 A Profile of skills and competence gained/Acquired
The experience that I have gained through this industrial attachment is worth acquiring. I managed to work through this one department which enabled me obtain a wide knowledge of customer care skills which were of operating an organization. I learnt the following; Organizational Skills – Getting to work on time , organizing paper in the edit list and assigning my fellow student attaché various task delegated to me by my supervisor. Communication skills – I manage to talk to the senior without fear and I could attend various customers who needed assistance. Information System (IT) – The knowledge acquired from introduction of computers course help me a lot since the working environment involved with computers. I could be able to make profoma invoice for customers.
Completing task – I can complete task in good time with minimal supervision
2.5 Observation and Critiques
Observations
Creativity and innovations
All the departments allow for creativity and innovations especially in decision making where change is needed. Competent and committed
Staffs are knowledgeable and devoted to their duties as this makes good use of their skills. Time management
All staffs report to the hotel as early as 6:30am and this enables them to complete work overdue on time. Team work
Staffs members work as a team to ensure that the set objectives of the Hotel are met leading to good results in the departments and also leading to interaction between staff members in different departments.
Critiques
* There is less and no delegation of duties as some of staffs who are in charge do not have authority of making some decisions since most decisions lies in the hands of the top management.
* There is an urgent need of late night means of transport from the hotel for late night workers.
* There is inadequate staff and this has caused overworking of other staff members.
* There is poor ventilation in some of the rooms causing other guests to rise complains.
2.6. Strategy for The utilization Of the Contacts Established The contacts established during this attachment period is anticipated to be able to assist in various ways, i.e.; the officers met would be used as referees in my curriculum vitae, for consultation in future studies, direction on how to deal with issues in relation to life and job related matters and enquiries on vacancies arising in connection to any area of study
SECTION 3
SUMMARY, CONCLUSIONS AND RECOMMENDATIONS
3.1. SUMMARY
Being attached at Parkview Safari Hotel & Apartments was a good experience since I gained many skills as well as other attaches. Attachment serves as an eye opener for any student who may wish to excel in his or her carrier. I am therefore grateful for the support I received from the entire family of Parkview Safari Hotel & Apartments as a hotel, including senior staff, subordinates and my fellow attaches.
3.2 CONCLUSION
For the period I have been in the organization, I found out that it is a role model offering various necessary knowledge and skills in various departments. The interaction and relationship that exist between managers, staffs, and subordinate staffs is very good and cordial.
3.3 RECOMMENDATIONS
* The senior staffs should be involved in decision making processes unlike
a situation in which decision making is left in the hands of the management alone. This will enhance better working environment and motivation of the entire staffs.
* The Hotel need to buy a bus for transporting staff late at night for security reasons.
* More staffs need to be employed to help in curbing along a lot of work in the hotel.
* Air conditioner should be fixed in those rooms with poor ventilation to help with the circulation of air in the rooms.
Related Topics